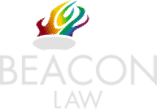 Industrial Diseases come in a variety of forms that vary in severity. Many of which are caused by poor working conditions. Often these diseases and conditions can be avoided through the use of appropriate Personal Protective Equipment (PPE) and training. Unfortunately, many companies failed to provide this, and so their staff were exposed to a various dangers which, over time, have had a negative and cumulative impact on their health.
Industrial diseases are often caused by exposure to dangerous substances or through the completion of certain working practices over time. For example, people who worked with asbestos are prone to developing conditions such as asbestosis; pleural thickening and mesothelioma; whilst people involved in mining will often experience Vibration White Finger through power tool use, and Noise Induced Hearing Loss through noise exposure.
Duty of Care
Employers have a duty of care to their staff. Legally, they are responsible for minimising workplace risks by as much as is humanly possible. Where risks are known to exist, health and safety measures must be implemented to prevent these risks from causing injury. Where an employee contracts an industrial disease because their employers was negligent in their duty, the victim is eligible to make an industrial disease claim.
Where such diseases occur, people need to come forward with their claim so that we can remind these companies of their duty; ensuring that future employees can be protected from suffering the same fate.
Our Industrial Disease Claims Expertise
Our specialist industrial disease solicitors have a wealth of experience in dealing with claims of this type and so they can consult with you to determine whether or not you have a valid claim. If you do, they can immediately work on documenting all the critical evidence for your case to ensure that you receive the compensation that you deserve.
The severity of your condition will largely dictate the amount of compensation that you are awarded. To help determine the value of your claim, we will assess the present impact on your health, as well as any future repercussions. We can then use this information to determine the potential costs of future health care and treatment, any equipment or medication that you may need, as well as accounting for any loss of earnings.
We specialise in a variety of industrial disease claim types, including:
Asbestosis Claims
Pleural Thickening Claims
Mesothelioma Compensation
Dermatitis Compensation
Repetitive Strain Injury Claims
Cumulative Back Injury Claims
Carpal Tunnel Claims
Asthma Claims
Vibration White Finger (HAVS) Claim
Hearing Loss Compensation
Present Consequences and Far-reaching Effects
Many of the industrial disease we see could have been prevented if more suitable health and safety practices were in force. If you have contracted a disease, knowing it could have easily been avoided, you will likely find it frustrating and sad. When faced with long-term consequences, this can manifest as stress and even depression. We appreciate that the consequences of these diseases are more than physical, as financial and psychological issues can also make an already bad situation almost unbearable.
Many individuals find it hard to come forward with an industrial disease claim. Some will have no hard feelings against their employer, whilst some will write it off as an occupational hazard. The law protects those who come forward to make a claim and when we pursue your compensation, we claim it from the employer's insurer, not the employer directly; so even if the responsible business has closed down, we can still trace their insurance policy and make a claim against it.
Where the company still operates, an industrial disease claim can be just the shock they need to re-visit their health and safety procedures. This can help to protect current and future employees so that they can be spared a similar fate.
Why Beacon Law?
We pride ourselves on our provision of first-class legal advice and support. Our team of specialist industrial disease solicitors have a wealth of expertise and knowledge that you will be hard-pressed to find elsewhere.
So for free, expert advice on pursuing an industrial disease claim, speak to us today. You can contact our specialist industrial disease solicitors on 08000 886644 or alternatively, you can fill out our online claim form.
Telephone:
0161 428 1234
Fax: 
0161 239 1072
Address
Beacon Law
1st Floor
Shirley House
12 Gatley Road
Cheadle
Cheshire
SK8 1PY