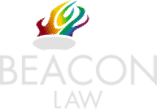 Employers Liability Claims: I've Had an Accident at Work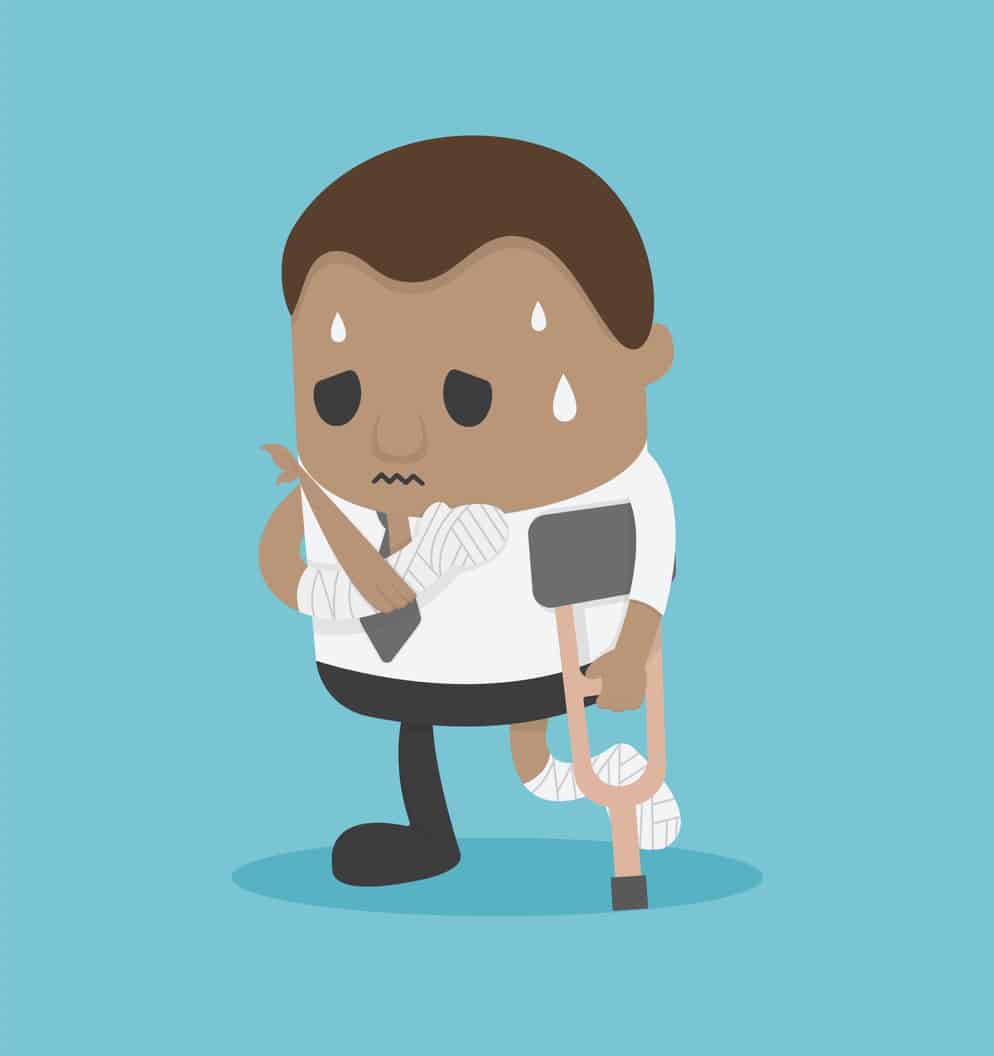 What is an Employers Liability Claim?
An employers liability claim is also known as an accident at work claim. If you have been involved in an accident at work which wasn't your fault, you may be able to make a claim against your employer to compensate any injuries of additional financial losses you may have sustained as the result of the accident.
Workplace accidents are extremely common and happen every day up and down the country. If you have been injured at work due to an accident which could have been prevented, contact Beacon Law to find out of you have grounds to claim for the accident.
Common Types of Workplace Accidents
Accidents are possible in any working environment, whether you work in a supermarket, clothing store, construction site, or a factory. We have assisted many victims of work injuries in making a claim for compensation following many different types of accidents at work. The most common types of workplace accidents we have dealt with include:
Slips, trips and falls in the workplace
Manual handling accidents
Accidents caused by defective or dangerous work equipment
Accidents caused by a lack of, or inadequate training
Accidents caused by a lack of, or inadequate PPE
Accidents on building sites
Employees sustaining injuries due to being struck by a falling object
I Had an Accident at Work, What Are My Rights?
To be successful in making a personal injury claim, you must be able to prove that your employer has been negligent, and that their negligence directly led to your accident and subsequent injuries.
Many accidents which happen at work could have been avoided by employers implementing the correct measures and procedures required to minimise the risk of an accident at work from happening. Your employer has a duty of care towards their staff, which means that they are legally required to take reasonable steps to provide safe work environments and to keep all staff safe whilst at work.
There are a number of health and safety regulations and laws in place which were designed to prevent accidents in the workplace. Any breach of these regulations can cause accidents with devastating consequences. The Health and Safety Executive has set out some useful guidance on their website for employers to assist in the implementation of Health and Safety Legislation in the workplace.
Some of the duties placed on your employer include (but are not limited to):
Provide appropriate and adequate training to help you carry out your job safely.
Provide appropriate and suitable equipment to help you perform your duties safely, including PPE where required.
Regularly inspect and maintain the work environment and the equipment you use to ensure that it remains safe at all times.
Have safe systems of work in place at all times.
If you employer has failed in their duty to protect you from harm at work, you may be entitled to make an employers liability claim against them.
When making an employers liability claim, employees are often concerned that there will be negative consequences for making a claim against their employer. Some worry that they may be dismissed or treated badly as a result of the claim. However, we can assure you that your employer is not permitted to terminate your employment or treat you negatively just because you have made a claim against them.
Your employer should have appropriate and adequate employers liability insurance in place to cover them in the event any of their employees are injured due to their negligence or a breach of statutory duty.
Your employer's insurers will cover the costs of any claim, and not your employers directly.
I've Had an Accident at Work, What Should I Do?
If you have been unfortunate enough to suffer an accident at work, we would recommend that you do the following:-
Report your accident to a manager or supervisor as soon as possible.
Make sure that they record an accurate description of the accident in the work accident book book. Your employer is legally required to keep a log of all accidents in the workplace and you should check to ensure that all accident descriptions are correct before signing.
If possible, take photographs and/or prepare a sketch of the accident area, including any equipment that was involved.
If there were any witnesses to your accident, be sure to obtain their contact details so that a witness statement can be requested from them, if required.
Try to find out and obtain information on any similar accidents or any complaints that may be relevant to your case.
Seek medical attention from your GP or at hospital as soon as possible to obtain appropriate treatment for your injuries
Take photographs of your injuries as evidence.
Keep a record of any additional expenses incurred by you as a result of the accident.
Always seek legal advice on making an accident at work claim before agreeing anything (such as a settlement or compensation) with your employer or their representative regarding the accident.
Contact Beacon Law if you would like to find out more about making a claim for an accident at work on a no win, no fee basis.
I've Had an Accident at Work, But I May Have Been Partially Responsible
If you were 100% at fault for your accident, and no one else was to blame, unfortunately, you will be unable to make a claim against your employer as they were not responsible.
If you were only partially to blame for your accident and injuries, you may be able to make a claim against your employer. However, you must be able to prove that that their negligence was the main cause of the accident. If your employers are successful in arguing that you were partially responsible for the accident, the level of compensation you receive will be reduced to reflect this.
Another Colleague May Have Been Responsible for my Accident
If you have suffered an injury as the result of your colleague's negligence, then you can make a claim against your employer, and not directly against your co-worker.
If a colleague has caused you to sustain an injury due to their negligence, your employer will be vicariously liable for your colleague's actions. Vicarious liability refers to a situation where someone is held responsible for the actions or omissions of another person. In the context of a workplace, an employer will be liable for the negligence of their employees, as long as it can be shown that they occurred whilst at work, during the course of their employment.
You must be able to establish that your co-worker was acting in the course of their employment, rather than in a personal capacity.
Accident at Work Compensation Amounts
Accident at work claims are all different, which means that the amounts of compensation awarded to victims of accidents at work will also vary in amount. The amount of compensation you receive for an accident at work will be based on your injuries and your additional financial losses.
The level of compensation you receive for your injuries will be based on the severity of your injuries, the amount of time it takes for you to recover for your injuries, and the physical and emotional impact your injuries have had on your life. We will be unable to provide you with a valuation of your injuries at the outset of your claim; however, it is worth noting that more severe, long term injuries will attract higher awards, whereas, less serious injuries with a short recovery period will attract a lower award of compensation.
You will also be entitled to make a claim for any additional losses incurred as the result of your accident, such as:
Past and future loss of earnings
Medical expenses
The costs of making adjustments to your home if they are required as the result of an accident
Travel expenses
Care and assistance
How to Claim for an Accident at Work
If you have had an accident at work and you feel that someone else is to blame, contact Beacon Law using the contact forms on our website and a member of the team will give you a call to discuss your case. Alternatively, you can call us on 0330 1332 857 to speak to one of our friendly accident at work solicitors about making a no win, no fee claim.
If you decide to proceed with your claim, we will take your instruction and send you out some paperwork to fill in before we notify your employers of the claim being brought against them. We will liaise directly with your employers and their insurance company on your behalf. We will keep you updated throughout the case, providing our specialist legal advice at every stage.
We aim to make the process of making a claim for an accident at work as hassle-free as possible for you so that you can focus on your recovery.
There is a three-year time limit for making an employer's liability claim so we recommend that you initiate your claim as soon as possible to avoid the risk of your claim becoming statute barred.
Find Out If You Have a Claim
How Long Will it Take to Settle my Employer's Liability Case?
It is very difficult to predict how long it will take to settle any personal injury case.
If your case is straight-forward, your injuries are minor, and your employer admits liability within the required time frames, it should take around 6-9 months to settle your claim, although it could be longer.
The claims process is not always straight-forward and there are many factors which could cause a delay in settling you claim, such as an unresponsive defendant, difficulties in obtaining evidence, and serious, complicated injuries which take longer to recover.
The timescales from the initiation of a claim to obtaining compensation will vary depending on whether your employer admits or denies liability for your accident. The seriousness of your injuries may also have an impact on the amount of time it will take for us to settle your claim.
There may also be instances where you will have to attend Court, which will further delay the settlement of your case.
We will, of course, attempt to settle your claim as soon as possible; however, we also need to ensure that we obtain the best result and the level of compensation which you deserve.
For more information on the claims process, feel free to look at this section of our website.
Why Choose Beacon Law to Handle your Accident at Work Case?
Beacon Law are a highly regarded, established law firm based in Greater Manchester. We provide a team of highly experienced Solicitors and legal professionals, ensuring a high level of service to all our clients.
We work hard to ensure that you receive the highest level of accident at work compensation for your injuries. We are specialist Personal Injury solicitors with expertise in all types of claims, including, road traffic accidents, slips, trips, falls, and criminal injuries.
Beacon Law is regulated by the Solicitors Regulation Authority. To find out about our no win, no fee funding, have a look at the funding section on our website.
To have a no obligation chat about your case, or to start your personal injury claim, contact us using our contact forms for a call-back or call us on 0330 1332 857 to speak to a specialist solicitor today.
To find out more about making a workplace accident, take a look at our FAQ's.
Make a Claim
Contact us today to find out if you have a claim.
Use our Contact Forms or Call 0330 1332 857
Address
Beacon Law
1st Floor
Shirley House
12 Gatley Road
Cheadle
Cheshire
SK8 1PY