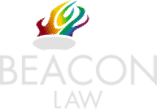 Accident at Work, London Solicitors
Find out how much your personal injury claim may be worth
ccidents at work are very common in all sectors of work, even in office environments, and many of these accidents could have been avoided by employers implementing the correct preventative measures and procedures to minimise the risk of an accident at work from taking place. If you have sustained an injury at work as a result of an accident that was not your fault, then you may be able to make a "no win, no fee" personal injury claim against your employer.
If it can be established that another party is responsible for your workplace injury, such as your employer, a colleague, or a company performing work at your place of work; you will have the basis of a compensation claim.
Your Employer's Responsibilities
Your employer owes you a duty of care and is obligated by law to provide safe work conditions and a healthy environment in which you can work. 
Your employer must always provide relevant training, complete risk assessments and where necessary, provide the correct and suitable equipment to help you perform your duties safely. Your employer is also under a duty to properly maintain the work environment and the equipment you use to ensure that it remains safe at all times. 
Health and safety laws and legislation have significantly increased the level of protection available to employees. There is extensive written health and safety regulations and laws designed to prevent accidents in the workplace, and any breach of these regulations can cause accidents with undesirable consequences. The Health and Safety Executive have set out guidance on their website for employers to implement Health and Safety Legislation in the workplace.
Common Types of Accident at Work
Work accident claims are unfortunately a common occurrence. Many different types of accidents can happen at work, but not everybody is aware as to the significant repercussions this can often have (having to take leave from work, loss of earnings or, in more serious cases, an inability to continue working), until they are involved in an accident themselves.
 Common types of work injury claims arise from:
There is a three-year time limit for all personal injury claims if regrettably, an injury occurred at your workplace. The time limit will start from the date of the accident or from the date you became aware that your injury was caused by an accident at work (for instance repetitive strain injuries). To find out more about making a claim for accidents listed above and for any other injuries, call us today. 
How Much Injury Compensation For An Accident At Work Claim?
If you have suffered an injury at work, the amount of compensation awarded to you will be dependent on the type of injury and the level of pain and suffering you sustained. It is difficult to value a claim without knowing all the details of the injury and any long-term financial impact it may have had on you. Your compensation will therefore be calculated through quantification of general damages (for specific injuries) and special damages (for losses suffered as a result).
General Damages will be based on recent case law and guidelines set out by the Judicial College.  More serious injuries, such as brain injury or spinal injury, will attract a higher compensation value than more modest injuries, such as those suffered for whiplash or soft-tissue injuries.
Special Damages is based on additional financial losses. Your additional losses can include the following:
Loss of earnings if you required time off due to the accident.
Travel costs – for travel to and from medical appointments
Parking costs at medical appointments
Costs of any care received
Medical treatment costs
Costs of funeral costs
You should ensure that you keep all receipts and invoices for your additional losses, as these will be required to prove your loss. This will help you gain a higher compensation award and will help pay for things such as cover funeral costs.
How To Make a Claim For An Accident At Work, London
If you have been injured due to an accident, you should get in touch with a law firm with experience in handling Employer's Liability claims. Beacon Law are specialist Personal Injury lawyers, with particular expertise in areas of Employer's Liability and Public Liability claims.
The process for making a claim with Beacon Law for an accident at work will involve:
An initial consultation with an experienced accident at work London Solicitor: We will need you to provide your employers details, the circumstances, time and date of the accident, the nature of your injuries, and details on whether the accident was reported, or if there were any witnesses present.  Based on these details, we can provide initial legal advice and advise on next steps.
Paperwork: When you have provided your agreement to proceed with the claim on a Conditional Fee Agreement basis, we will give you some paperwork to fill in regarding your claim (this can be completed electronically).
Claim initiation: As soon as you have provided your signed paperwork, we will generate the initial claim documentation to submit your claim.  All employers are required to hold employer's liability insurance, and therefore any claim will usually go direct to your employer's insurers in the first instance.
Why Choose Beacon Law as your Accident at Work London Solicitor?
Beacon Law are a specialist in personal injury based in the North West, but with a nationwide presence, that can assist with any your workplace claim in London. We are also a highly experienced team of personal injury Solicitors and legal professionals, that can provide an in-person presence in London if so required. We offer a high level of service to all our clients and work hard to ensure you receive the highest level of accident at work compensation for your injuries. We are specialist Accident at Work London Solicitors with expertise in all types of personal injury claims, including road traffic accidents, slips, trips, falls, construction site accidents and criminal injuries. We also provide assistance in clinical negligence claims, and further information can be found here concerning the same.  To find out about our no win, no fee agreement funding, have a look at the funding section on our website.
To find out more about making a workplace accident claim and how our emergency health professionals and accident at work solicitors will assess your case, take a look at our FAQs.
Beacon Law Limited are a limited company (registered company number 09634362) and as a Solicitor's practice, we are authorised and regulated by the Solicitor's Regulation Authority (SRA) to provide you with legal representation in all personal injury claims, and are held to a high standard of practice and conduct.
Make a Claim
Contact us today to find out if you have a claim.
Use our Contact Forms or Call 0330 1332 857
Address
Beacon Law
1st Floor
Shirley House
12 Gatley Road
Cheadle
Cheshire
SK8 1PY