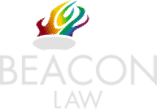 Cycling Injury Claims for Compensation
Find out how much your personal injury claim may be worth
In Britain, the most popular transport methods are through cars, buses, lorries, motorcycles, trains, taxis, and cycling. Cyclists are one on the most vulnerable types of road users. Drivers often fail to leave enough room or pay attention to cyclists and often drive too close to them or hit them with their vehicles and push them over. These injuries can often cause severe injuries to cyclists, which could be fatal depending on how or where they fall. Potholes also pose an incredible risk to cyclists on the road.
If you have been injured due to a cyclist accident, you may be able to make a cycling injury claim.
Beacon Law are here to help you every step of the way throughout the claims process and help you obtain the compensation you deserve. If you (or a loved one) have been injured in a cyclist accident that wasn't your fault, you may be considering making a cycling injury claim and finding out how much compensation you can receive. Get in touch with Beacon Law today to find out how we assist with cycling injury claims.
Common Causes Of Cycling Accidents
There are many different causes of cyclist accidents. You can make a cyclist injury claim as long as you were not to blame for the accident. The most common causes of cycling accidents include:
Other vehicle drivers– Cyclist accidents that were not your fault are often caused by other road users. Drivers of other vehicles, such as a car, motorcyclists, buses, taxis, can all make mistakes whilst on the road and potentially cause serious damage. Careless actions, such as not looking at your surroundings before getting out of the car, or opening your car door when a cyclist or car is coming in your direction on the road will cause a car door collision with the cyclist or other vehicle. This can cause serious injuries.
Pedestrians– Pedestrians who are planning on crossing a road can sometimes not be seen. A pedestrian might dangerously step out onto the road and cause you to swerve away from them to avoid hitting them. This quick movement can sometimes lead you to crash into another vehicle or cause an accident.
Road Conditions– Over time, roads conditions deteriorate, and they become damaged. It is the local authority's job to get the damaged roads fixed. Damage on roads, such as potholes, can cause road traffic accidents and lead you to suffer an injury.
Defective Equipment- If you either own your own bike yourself or your workplace has provided you with one for travel, the bicycle should be of a good, safe standard to ride. However, sometimes there may be damage to your bike, which may cause it to stop working or fall apart. This can cause severe cycling injuries if the bike is not checked before riding it.
Weather Conditions– Bad weather conditions, such as heavy rainfall, can affect a cyclists visibility, which will increase the chances of cyclists getting into accidents.
Health and Medication– Some health conditions and medications have been known to cause cycling accidents. Many types of medications can affect a cyclists concentration leading to poor decisions, and in some cases, fatal accidents. Most medicines will state on the bottle or packet that they can cause fatigue; however, if the medication side effects are not displayed, you may be able to make a medical negligence claim. These factors will all be taken into consideration when making a road traffic accident claim against the person who is at fault for your cycling accident.
Common Cycling Injuries
Being involved in a cycling accident can be both severe and life-threatening. The severity of the injuries will usually depend on the seriousness of the accident. The types of injuries you may suffer from a cyclist accident may include the following: 
Spinal Injuries
Joint dislocation
Fractures
Bruises, scrapes and cuts, including deep gashes (also known as road rash) – if the cyclist is thrown from the bike.
Muscular issues such as strains and other soft tissue injuries
Reduced mental capacity if you hit your head when falling
If you were injured in a cycling accident that was not your fault, you might be eligible to claim compensation. Get in touch with Beacon Law today to find out more about making a personal injury claim for your cycling accident injuries.
What Should I Do After Suffering A Cycling Accident?
If your cycling accident was sustained whilst at work, you should report the accident to a supervisor or manager immediately and ensure that the incident has been logged in an accident report book. Ensure all details (such as the type of vehicle that hit you) of the accident have been reported correctly before signing.
If possible, take photographs at the scene of the accident and obtain any witness details and details of the other driver. Take details of any other parties to the accident and ask the driver for details of their motor insurance company.
You should seek appropriate medical attention if you were involved in a cycling accident from a GP or hospital as soon as possible. If your injury is severe, you should seek urgent attention at a hospital.
We would advise that you keep receipts for any medical treatment you had to pay to recover the expenses when you were making a claim.
If you would like to discuss the cycling accident claims process with a personal injury solicitor, contact Beacon Law today using the contact forms on our website, or call us on 0330 1332 857.
You should be aware that there is a strict time limit of 3 years from the accident date for making a personal injury claim. This period of time may be extended in special circumstances; however, we would advise that you start your cycling injury claim as early as possible to avoid your claim becoming statute-barred.
Hit and Run Cycling Accidents
If you have been involved in a cycling accident which involved a hit and run driver, you can still make a cycling accident claim. The way in which you make your bike accident claim may be slightly different than normal, however. The process for claiming against an uninsured or hit and run driver will involve your claim being submitted through the Motor Insurance Bureau (MIB). Beacon Law are happy to submit an MIB claim on behalf of victims of hit and run cycling accidents. Contact us today for more information on our legal services and assistance with MIB claims.
How much compensation could you receive?
As with all accident compensation claim, the amount you will receive will depend on the type of injury and severity of the injury you have sustained. You are likely to be required to attend an appointment with a medical expert who will review your injuries and detail your injuries, including any long term impacts within a medical report.
This report will them be used by ourselves and the defendant when valuing and negotiating a settlement for your case.
In addition to compensation for your injuries, you may also be entitled to recover compensation for any out of pocket expenses and losses of earning sustained as a result of your injuries. We would therefore advise that you keep hold of any evidence of these losses.
How Much Do Cycling Injury Claims Cost?
There is often worry and concern about the costs involved in a cyclist accident claims. The good news is, you should not be left out of pocket when making a personal injury claim. We offer our services on a no win, no fee basis. This agreement means that you will not have to pay us anything if you are unsuccessful in your case. Our fees will be deducted from your interim payment at the conclusion of your case if you are successful in making a bicycle accident claim.
The only requirement for this agreement is that you cooperate with us throughout the process of your claim and that you are honest with us at every stage.
To find out more, feel free to have a look at our funding section on our website.
Why Choose Beacon Law?
Beacon Law is a leading personal injury law firm that offers a range of personal injury claim services to our clients, including cycling injury claims. We provide a high level of service to all our clients and work hard to ensure they receive the appropriate treatment and highest level of compensation for their injuries. Our qualified staff have many years of experience in dealing with cyclist injury claims and strive to obtain the best results.
We work closely with all clients, following their instructions whilst providing specialist legal advice on each case. We aim to support all our clients throughout a time that is already difficult and give the best case management possible throughout all legal proceedings.
If you require advice on a potential case or assistance, please contact us on 0330 1332 857. Alternatively, please complete our online form, and a Personal Injury expert will contact you to help you start your claim.
Beacon Law are a Solicitors registered in England and Wales with our registered office based in Manchester. We are authorised and regulated by the Solicitors Regulation Authority.
Make a Claim
Contact us today to find out if you have a claim.
Use our Contact Forms or Call 0330 1332 857
Address
Beacon Law
1st Floor
Shirley House
12 Gatley Road
Cheadle
Cheshire
SK8 1PY