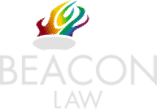 Cycle Accident Solicitors – No Win, No Fee
Find out how much your personal injury claim may be worth
Accidents involving cycling have become increasingly prevalent among personal injury claims. Nowadays, a growing number of individuals opt for bikes over cars, potentially attributed to road congestion concerns and the environmental impact of motor vehicles.
Unfortunately, cycle accident claims are a prevalent type of road traffic accident claims, as cyclists are very vulnerable on the roads. They have little protection if they are involved in any collision (especially if they are hit by a car or other vehicle).
The frequency of cycling accidents is notable, largely due to the lack of attention shown by some road users while driving. Instances where cyclists are not noticed when vehicles pull out of junctions or car doors are opened contribute to these incidents.
Injuries resulting from cycling accidents can be very serious. For example, a head injury can cause brain damage and have a lasting influence on the affected individual's life. Moreover, the repercussions may extend to financial challenges, particularly if the injured party faces the inability to work due to their sustained injuries.
If you are involved in an accident on the road as a cyclist, which is not your fault, you may be able to make a cycle accident personal injury claim for compensation. Our cycle accident solicitors can help you during your claim to ensure that you are taking the correct steps.
What is the cycle accident claims process?
The cycle accident claims process involves several key steps to help individuals seek compensation and navigate the legal aftermath of a cycling-related incident. Here is a general overview of the typical process:
Seek Medical Attention: The first and foremost priority is to seek immediate medical attention for any injuries sustained during the cycling accident. Ensure that all injuries are documented by healthcare professionals.
Gather Evidence: Collect as much evidence as possible from the accident scene. This may include photos of the scene, damage to the bicycle, injuries sustained, and any other relevant details. If there are witnesses, try to obtain their contact information.
Report the Accident: Report the accident to the local police. A police report can be a crucial piece of evidence in the claims process.
Exchange Information: Exchange contact and insurance information with the involved parties. This includes names, addresses, phone numbers, and insurance company details.
Contact Cycle Accident Solicitors: Seek legal advice from a cycle accident solicitor who specialises in cycle accident claims. They can provide guidance on the specific laws and regulations applicable to your case. If our cycle accident solicitors decide to proceed with your case, they will do so on a no win, no fee basis.

Legal proceedings

:

If a settlement cannot be reached through negotiation, your cycle accident solicitor may advise taking legal action and filing a lawsuit. This typically involves presenting the case in court. 
I have been struck by an uninsured or untraceable driver; can I still make a claim?
If you have been injured in a cycling accident which involved an uninsured driver, or a hit and run driver, you may still be able to make a claim. The process for this will be slightly different as these types of claims will usually be processed through the Motor Insurance Bureau (MIB). For more information on these types of claims, have a look at this section on our website.
Claiming for accidents caused by potholes or road defects
It is common for cycling accident claims to be brought because of cyclists sustaining injuries as a result of potholes or other defects on the road. Uneven roads, potholes and poorly managed drain covers can pose a significant threat to the safety of cyclists.
If you have been injured as a result of a pothole or any other type of defect on the road, the claim will usually be made against the local Council as the duty to maintain the roads usually falls on them. To find out more about making a claim against a local authority, please visit this section on our website or contact us for more information.
What are the time limits for cycle accident claims?
Before starting your claim for compensation, it is important to note that there are strict time limits on personal injury claims. From the date of the accident that caused the injuries, the injured party will have 3 years in which to commence proceedings for claiming compensation.
It must be noted, however, that there are some exceptions to this rule:
For example, if the claimant was under the age of 18 at the time of the incident, they have until their 21st birthday to make their cycle compensation claim. In the meantime, provided that the claimant is still under the age of 18, a litigation friend such as a parent, guardian, or close family member could claim compensation on their behalf.
Another exception to the 3 year time limit occurs when the claimant who has suffered an eyesight injury does not have the mental capacity to begin their compensation claim. Rather than being limited to making a claim within 3 years from the date of the incident, the claimant is entitled to begin their compensation claim at any moment in time once they regain the mental capacity to do so.
What amount of compensation could I receive?
The amount of compensation awarded will aim to put the claimant in the position they were in before the accident that resulted in injuries took place. The amount of compensation awarded will depend on the type of injuries suffered, as well as the severity of these injuries.
General damages that could be awarded will also depend on the impact that the injuries have had on the claimant's daily life, whether any long term care is needed, and whether any structural adaptations need to be made to the claimant's home in order to assist their new way of living.
Special damages will also be awarded to compensate for any further financial loss that the claimant has suffered as a result of their original injury. This could include compensation for a loss of earnings due to the time spent off work, loss of future earnings if the claimant has been left unable to work, the cost of medical treatment, travel costs, and the cost of ongoing care if this is needed.
We advise that you keep evidence of all financial losses suffered as a result of your injuries. This could include receipts and invoices from medical treatment and evidence of any loss of earnings.
Due to the complex nature of cycle accident injuries, it may be difficult for our personal injury lawyers to provide you with an exact estimation of the amount of compensation you could be awarded. Undergoing a medical assessment will provide a more accurate report on the injuries that have been sustained and will help when calculating the amount of compensation that you could be awarded alongside judicial college guidelines.
If money is needed to cover any immediate legal costs, interim payments may be awarded. Interim payments are where a portion of the future compensation amount is paid to the claimant in advance. Interim payments will likely be made in circumstances where the claimant has been left unable to work as a result of their injuries. Interim payments may also be made if the claimant is forced to cover immediate expenses following the accident that they were involved in.
How can Beacon Law cycle accident solicitors assist?
Whilst pursuing a cycling accident compensation claim, Beacon Law can be your source of support and will help you recover the maximum amount of compensation that you deserve. Our cycle accident solicitors understand that the process of accident cases can be difficult, so we will be there to guide you every step of the way.
Our law firm offers services on a conditional fee agreement, otherwise known as a no win, no fee agreement, meaning that you will not be liable to this firm for our fees if your claim does not succeed. To find out more about our fees, take a look at our page on funding your case.
After suffering cycling injuries, we believe that you should have access to the best possible medical care and support available, and we endeavour to provide this to our clients. Due to our association with medical professionals, we are able to provide you with private treatment to assist you in your recovery.
We value each client that we have the pleasure of working with, listen carefully to our clients' wishes, and will aim to complete your cycling injury claim in a timely manner so that you can receive the compensation that you deserve as soon as possible. If you have suffered an injury as a result of a bicycle accident due to the negligence of another driver or local authority, then please call us today on 0330 1332 857.
Make a Claim
Contact us today to find out if you have a claim.
Use our Contact Forms or Call 0330 1332 857
Address
Beacon Law
1st Floor
Shirley House
12 Gatley Road
Cheadle
Cheshire
SK8 1PY