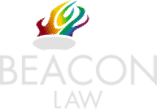 Bike Accident: What To Do If You Have Been Injured
Find out how much your personal injury claim may be worth
Bike Accident: What To Do
Bicycle accidents are very common road accidents. As bikes do not have the same protection as other vehicles, cyclists are one of the more vulnerable road users.
Bicycle accidents can be life-changing, especially if the injury has affected your mobility. Some accidents may have caused minor injuries; however, some injuries may be so severe that you may have to change your career as you may not be able to perform the duties the job requires anymore.
If you were injured in a cycling accident that wasn't your fault, bike accident compensation can help you cover the expenses and inconvenience brought on by the severe health concerns and pain and suffering. Beacon Law will help you and guide you every step of the way through the claim process.
If you have been injured in an accident and would like to claim compensation, get in touch with us today.
Bike Accident: What to do After the Accident?
Being knocked off your bike can be a traumatic event, so getting the right help on what to do when claiming for a bike accident compensation is vital in order to get the maximum compensation you deserve. In the event of a cycling accident, you should:
Find Out Who Caused The Accident
Most bike accidents are caused by drivers of motor vehicles such as cars. If you have been involved in an accident on the road, the driver should legally stop and check you are OK. You should exchange details with the driver after the accident such as names, addresses and insurance details. If the vehicle is a HGV or another large vehicle, take note of the delivery company and a driver's description.
Gather Details of Witnesses
Anyone who was at the scene of the accident or who saw the accident happen will be able to be a witness in your case. As soon as the accident has occurred, you should look around to find out if there was anyone present at the scene. Ask them if they would be willing to be a witness for you and support your case. If you find a witness, you should get their contact details, such as their names, addresses and phone numbers, so they can be used to support your case.
Gather Evidence
Evidence is vital to help support your claim in order to get the best compensation for your bike accident case. You should take photos of the damage to you, your bike, the vehicles damages, potholes, road signs or other fixed landmarks to show the exact location where the accident took place. If you have a headcam or the vehicle involved has a dashcam, you should provide your solicitor with this footage. This is a reliable piece of evidence to prove you weren't at fault.
Call The Police
If there is any damage to the bike or you were injured, you should call and report the incident to the police within 24 hours.
Insurance
If another vehicle is involved, you should exchange insurance details with the driver. Most motor insurance companies will call you up and try and make a low early settlement offer. You should never accept any offers until you have obtained free legal advice from Beacon Law.
Claim For Damaged Items
Keeping damaged items for inspection will give you a better chance of gaining a higher compensation award. You should take photos of damaged items and try and provide receipts for the purchases. Keep details of your out of pocket expenses, as this evidence will help increase your compensation amount for special damages.
Visit A&E or Your GP
If you have been injured in a cycling accident, you should seek medical attention straight away to have your injuries treated.
Why Choose Beacon Law?
Beacon Law is a leading personal injury law firm that offers a range of personal injury claim services to our clients, including cycling accident compensation. We provide a high level of service to all our clients and work hard to ensure they receive the appropriate treatment and highest level of compensation for their injuries.
We work closely with all clients, following their instructions whilst providing specialist legal advice on each case. We aim to support all our clients throughout a time that is already difficult and give the best case management possible throughout all legal proceedings.
If you require advice on a potential case or assistance, please contact us on 0330 1332 857. Alternatively, please complete our online form, and a Personal Injury expert will contact you to help you start your claim.
Beacon Law are a Solicitors registered in England and Wales, with our registered office based in Manchester. We are authorised and regulated by the Solicitors Regulation Authority.
Make a Claim
Contact us today to find out if you have a claim.
Use our Contact Forms or Call 0330 1332 857
Address
Beacon Law
1st Floor
Shirley House
12 Gatley Road
Cheadle
Cheshire
SK8 1PY