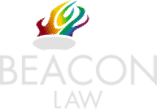 Bicycle Accident Claims for Compensation: No win, no fee
Find out how much your personal injury claim may be worth
Bicycle accident claims
Bicycle accidents happen every day. Cyclists are vulnerable road users; even the slightest bump or wrong movement over uneven ground can lead to severe injuries and damage to your bike, particularly if the accident involves being hit by a car or being knocked off your bike.
Accidents involving bicycles can be very severe and life-changing, especially if it affects your mobility. Severe damage could lead you to have to take time off work or may even require you to change your career if you are unable to perform the duties as a result. Your family may also be affected by your injury, as you may need their assistance to carry out everyday tasks in your day to day life. If you have been involved in a bicycle accident due to someone else's negligence or breach of duty, you may be entitled to make a bicycle accident compensation claim.
Whether the accident happened at work or on private property, bicycle accident claims for compensation can help you cover the expenses, the inconvenience brought on by the severe health concerns and the pain and suffering. We understand that bike accident claims are unique and sometimes hard to prove without evidence; however, we will assist and support you as best as we can throughout the process and make sure your cycling injury claim is resolved as soon as possible, with the best possible outcome.
Common injuries caused by bicycle accidents
Cycling injuries can vary from minor injuries, which may take weeks or months to recover from, to more severe long term damage, which will take longer to recover from, require surgery, or leave permanent damage. The most common types of cyclist injuries:
Broken Bones
Spinal Injuries
Head injuries
Neck Injuries
Joint dislocation
Fractures
Bruises, scrapes and cuts, including deep gashes (also known as road rash) – if the cyclist is thrown from the bike.
Muscular issues such as strains and other soft tissue injuries
If you were injured in a cycling accident that wasn't your fault, you could be eligible to claim compensation. Get in touch with Beacon Law today for a free initial chat to find out more about making a personal injury claim.
Common types of bicycle accidents
Beacon Law has dealt with many bicycle accident claims. There are a number of situations that can lead to a bike accident happening. The most common types of bicycle accidents include:
Road Traffic Accidents: These types of accidents can happen if a vehicle crashes into your bike while you were cycling or drives in the cycling lane.
Hit and run accidents: If you have been injured by a hit and run, or uninsured driver, you may still be able to make a claim.
Defective Products: Defects with the bicycle itself or faults in the equipment, which is supposed to keep you safe, may lead to many types of bicycle accidents. Equipment such as faulty crash helmets may break or become loose, resulting in head or brain injury. Other bicycle accidents may be caused by safety issues with how the bicycle was manufactured.
Poorly Maintained Roads: Uneven roads, poorly managed drain covers or potholes are a prominent cause of injury for many cyclists.
Colliding with pedestrians: This type of accident may be difficult to make a claim for as it is likely to be the fault of the cyclist.
If you have suffered an injury due to a cycling accident, even if it is not listed above, you may be able to claim cyclist injury compensation. Contact us to speak to one of our specialist personal injury solicitors today to start your claim.
How might a bicycle accident affect you?
People often associate bicycle accident claims with how the compensation claim can help with their physical injuries. However, people do not consider the impact that both a cycling accident and going through a claims process can have on someone mentally. The psychological impact of your accident will always be included as part of the process of settling your claim with Beacon Law.
For example, if after your injury, you are frightened of even the thought of riding a bike again, this fear will be taken into consideration, and you could receive compensation to cover the psychological damage you have experienced.
What should you do after suffering a bicycle accident?
If your cycling accident was sustained whilst at work, you should report the accident to a supervisor or manager immediately and ensure that the incident has been logged in an accident report book. Ensure all details (such as the type of vehicle that hit you) of the accident have been reported correctly before signing.
If you suffered your injury as the result of a road traffic accident, contact your insurance company as soon as possible to report the accident. Ensure you state everything you remember from the accident, including the vehicle registration number, if you were able to obtain this.
If possible, take photographs at the scene of the accident and obtain any witness details and details of the other driver.
You should seek appropriate medical care if you were involved in a bicycle accident from a GP or hospital as soon as possible. If your injury is severe, you should seek urgent attention at a hospital.
We would advise that you keep receipts for any medical treatment you had to pay to recover the expenses when you were making a claim.
If you would like to make a bicycle accident claim, or if you would like to discuss the claims process with a personal injury solicitor, contact Beacon Law today using the contact forms on our website, or call us on 0330 1332 857.
You should be aware that there is a strict time limit of 3 years from the accident date for making a personal injury claim. This period of time may be extended in special circumstances; however, we would advise that you start your cycling accident claim as early as possible to avoid your bicycle accident claims becoming statute-barred.
How much compensation could you recover in a bicycle accident claim?
If you have decided to make a bicycle accident claim, you may be wondering, "how much is my bicycle accident claim worth?" It is difficult to determine the exact amount of claim compensation you will receive for a cyclist accident without knowing the severity of the injury and the case's facts.
Your compensation award will be split into general damages and special damages.
General damages refer to the amount of compensation you will receive for your injury, i.e., your pain, suffering and loss of amenity. Each case is unique, as are all injuries, and therefore the value of your claim will be difficult to determine without knowing all the facts. The figure will be based on the type of injury sustained and the severity and impact the damage has had on your life, or the effect it may continue to have on your future.
Special damages refer to any additional financial losses you may have sustained as a direct result of the accident and can include:
Travel and parking costs.
Loss of earnings.
Medication costs.
 Costs of any private treatment you required.
Compensation for any additional care and assistance you required.
In most cases, you will be required to attend an appointment with an independent medical expert who will provide a medical report based on your cycling accident and injuries. Following the receipt of this medical report, we will estimate the value of your injuries. We may also be able to arrange any further treatment for your injuries at this point if the expert states a requirement for this within the report.
How much do bicycle accident claims cost?
There is often worry and concern about the costs involved in an accident claim. The good news is, you should not be left out of pocket when making a personal injury claim.
We offer our services on a No Win No Fee basis. This agreement means that you will not be required to pay our fees if your claim is unsuccessful. Our fees will be deducted from your compensation at the conclusion of your case if you are successful in making a bicycle accident claim.
The only requirement for this agreement is that you cooperate with us throughout the process of your claim and that you are honest with us at every stage.
To find out more about our no win, no fee cycle accident claims, feel free to have a look at our funding section on our website.
Why Choose Beacon Law?
Beacon Law is a leading personal injury law firm that offers a range of personal injury claim services to our clients, including bicycle accident claims. We provide a high level of service to all our clients and work hard to ensure they receive the appropriate treatment and highest level of compensation for their injuries. Our friendly staff have many years of experience in dealing with bicycle accident claims and strive to obtain the best results.
We work closely with all clients, following their instructions whilst providing specialist legal advice on each case. We aim to support all our clients throughout a time that is already difficult and give the best case management possible throughout all legal proceedings.
If you require advice on a potential case or assistance, please contact us on 0330 1332 857. Alternatively, please complete our online form, and a Personal Injury expert will contact you to help you start your claim.
Beacon Law are a Solicitors registered in England and Wales with our registered office based in Manchester. We are authorised and regulated by the Solicitors Regulation Authority.
Make a Claim
Contact us today to find out if you have a claim.
Use our Contact Forms or Call 0330 1332 857
Address
Beacon Law
1st Floor
Shirley House
12 Gatley Road
Cheadle
Cheshire
SK8 1PY