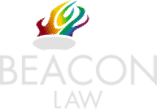 Personal Injury Solicitors Carlisle 
Find out how much your personal injury claim may be worth
Personal Injury Solicitors Carlisle
Beacon Law are an expert firm of personal injury solicitors in Carlisle. Our personal Injury Lawyers in Carlisle offer a wide range of services and help claimants through the claims process for a wide range of individual injury and accident claims.
 We are a skilled team of specialist solicitors and legal professionals with many years of experience in the legal sector. We strive every day to get the best results for our clients on all cases.
We help our clients obtain large amounts of personal injury compensation each year, which helps them to get their lives back on track and aid with any financial losses.
If you've been injured in an accident in Carlisle that was not your fault, and you are suffering because of it, you may be entitled to make a claim for compensation against the party responsible.
Our Services
The negligence claims which we deal with include, but are not limited to, compensation claims for the following types of accidents:
If you've been involved in an accident due to someone else's negligence and have suffered an injury or illness, you may be able to make a claim compensation. Get in touch today to find out how our specialist personal injury solicitors, Carlisle, can assist you in determining whether you are entitled to compensation.
No win, no fee solicitors
We offer our services on a "No Win, No Fee" agreement otherwise known as conditional fee agreements. This means that you are unlikely to be required to pay any fees if your personal injury claim is unsuccessful.
We always offer the no win no fee basis in conjunction with an After the Event (ATE) Insurance policy so that you will not be at risk of incurring any adverse costs if the case were to fail.
This means that you will not have to pay any fees if you lose, and you will therefore be able to pursue your claim with a great degree of security.
This insurance policy is known as After the Event Insurance (ATE). If you are unsuccessful in your case, you will not have to pay for the ATE protection. However, if your claim is successful, you will be responsible for the payment of our success fee and the insurance premium, which would be deducted from your final award of obtained compensation.
More information can be given around our retainer and ATE Insurance Premium during your initial consultation.
Why choose Beacon Law, personal injury solicitors Carlisle?
Beacon Law are a highly ranked law firm of Personal Injury Solicitors offering a range of legal services, including personal injury claims, to our clients in Carlisle and beyond. We provide a high level of legal services to all our clients and work hard to ensure they receive the maximum compensation for their injuries in order to receive the medical treatment they need and help with any financial losses.
If you require expert legal advice on a potential case and are looking to begin your claim online, please contact us on 0330 1332 857 to discuss your type of case. Alternatively, please complete our online form, and a Personal Injury expert will contact you to discuss your potential injuries compensation claim.
Beacon Law are Solicitors registered in England and Wales. We are authorised and regulated by the Solicitors Regulation Authority (SRA). We have a registered office in Manchester. We will always keep your personal data private.
If you are looking for a personal injury solicitor in Carlisle to deal with family law, employment law, personal injury law or public liability, you should use the Law Society's "Find a Solicitor" tool.
Make a Claim
Contact us today to find out if you have a claim.
Use our Contact Forms or Call 0330 1332 857
Address
Beacon Law
1st Floor
Shirley House
12 Gatley Road
Cheadle
Cheshire
SK8 1PY