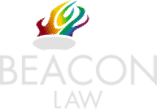 Accident at Work Solicitors Liverpool 
Find out how much your personal injury claim may be worth
Over the years, new rules and regulations have been put in place to reduce accidents at work; however, accidents do still occur. Many of these accidents could have been avoided by employers implementing the correct measures and procedures to minimise the risk of an accident at work from taking place. If you have suffered an injury at work as a result of an accident that was not your fault, then you may be able to make a "no win, no fee" personal injury claim against your employer. 
If it can be established that someone else is responsible for your injuries, such as your employer, a colleague, or a company performing work at your place of work. In that case, you can make an accident compensation claim. 
Your Employers Responsibilities 
Employers are obligated by law to provide safe work conditions and a healthy environment. Therefore, it is part of their duty to ensure that their employees are safe from any potential risks that can cause injuries and anything that may cause them to get any industrial diseases. 
Accident at Work Solicitors Liverpool: Common Types Of Accidents At Work
Accidents in the workplace are, unfortunately, a common occurrence. Many different types of accidents can happen at work; however, not everybody knows the extent of the amount of different injuries you can sustain until they are involved in an accident themselves. The most common types of accidents at work include: 
There is a three-year time limit for all personal injury claims. To find out more about making a claim for any accidents listed above, call our claims solicitors today to talk about your workplace injuries.   
How Much Compensation For An Accident At Work Claim? 
If you suffer an injury as the result of a workplace accident that was not your fault, you may be able to make an employers negligence claim using our no win, no fee agreement. Compensation will be measured through general damages and special damages. 
General Damages refers to compensation for your injury, including your pain, suffering and loss of amenity. This will be calculated based on recent case law and guidelines set out by the Judicial College.  
Special Damages refer to the additional financial losses incurred as the result of your injury. Your additional losses can include the following:
Loss of earnings if you required time off due to the accident.
Travel costs – for travel to and from medical appointments
Parking costs at medical appointments
Costs of any care received
Medical treatment costs
You should ensure that you keep all receipts and invoices for your additional losses, as these will be required to prove your loss. 
No Win No Fee Solicitors  
We provide our services on a 'no win, no fee' basis. A no win, no fee agreement is also called a 'Conditional Fee Agreement'). This means that you are unlikely to be required to pay fees if your case is unsuccessful.
Why Choose Beacon Law, Accident at Work Solicitors Liverpool?
Our personal injury solicitors in Liverpool have many years of dealing with personal injury claims, including accidents at work. We aim to get our clients the highest compensation award they can for their accident at work claim. Our personal injury lawyers provide a team of highly experienced accident and injury Solicitors and legal professionals to guarantee your health and safety and provide high-quality legal services and legal advice. In Liverpool, our personal injury solicitors specialise in all types of cases, from road traffic accidents claims for compensation to criminal injuries compensation claims. Beacon Law is part of the law society and authorised and regulated by the Solicitors Regulation Authority (SRA) in England and Wales. To find out how we store your personal data throughout your claims process, take a look at our FAQ's. Then, visit our website to enjoy a browsing experience of what else Beacon Law has to offer 
Make a Claim
Contact us today to find out if you have a claim.
Use our Contact Forms or Call 0330 1332 857
Address
Beacon Law
1st Floor
Shirley House
12 Gatley Road
Cheadle
Cheshire
SK8 1PY