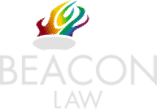 Pedestrian Hit By Motorcycle: Making a Claim
Find out how much your personal injury claim may be worth
Walking is an excellent way to exercise, boost your mood, and breathe in some fresh air, whether you're taking your children to school, running errands, or enjoying a leisurely stroll. However, pedestrians are highly vulnerable when navigating roads, and accidents can happen despite taking extra precautions.
When a pedestrian is hit by a motorcycle rider or other vehicle user, it can be a traumatic experience, with lasting physical and psychological effects that require a slow recovery time. Not only can you face severe injuries, but the financial, relational, and mental health consequences can also take a toll.
While filing a pedestrian accident claim may appear daunting and challenging, our solicitors specialise in pedestrian injury compensation and can assist you. We empathise with your situation and understand what you are going through.
Common causes of pedestrian accident claims
Pedestrian injuries can be sustained in a number of different circumstances. Pedestrian hit by motorcycle (or any other type of vehicle) claims can arise as the result of an accident on the pavement, whilst crossing the road, or on pedestrian crossings. The most common types of pedestrian accidents arise due to:
Drivers not paying enough attention to the roads.
Drivers failing to stop for a pedestrian
Drivers under the influence of drugs and alcohol
Drivers ignoring traffic signs and traffic lights
Road users driving too fast
Whatever the reason, if you are a pedestrian who has been injured as a result of a road traffic accident, then you could be eligible to make a pedestrian accident claim for your injuries. You may be entitled to claim compensation whether the vehicle driver was partially or wholly responsible for the accident.
What should I do following an accident?
When a pedestrian is hit by motorcycle or another type of road user, we would recommend that you:
Report the accident to the police straight away, especially if the driver responsible drives away without stopping. An official police report can also help to strengthen your claim.
Take note of the details of the offending vehicle registration, as well as the driver's contact details, such as their name, address and telephone number and, if possible, their insurance company.
Take photographs at the scene of the accident, if possible. However, ensure that you move to the side of the road and are not putting yourself at further risk.
Seek medical attention for your injuries straight away. Make an appointment with your G.P to have your injuries assessed or go to a hospital for treatment if your injuries are serious. Keep receipts for any medical or parking expenses incurred.
Contact Beacon Law for legal advice and find out if you are entitled to make a pedestrian accident claim. To find out about our claims process, please view this section on our website.
How much compensation could I receive from a pedestrian hit by motorcycle claim?
Compensation payouts for pedestrian accident claims are split into two separate compensation categories – general damages and special damages.
General damages refer to the awarded compensation for your injuries and will be based on your pain, suffering, and loss of amenity as a result of your injuries.
The amount of compensation awarded for your personal injury claim will depend on the seriousness and extent of your injuries. Lower levels of compensation will be awarded for non-serious injuries which do not last for a long period of time. Claimants suffering from the most serious injuries which are permanent, or last for a very long time will receive higher levels of compensation.
When valuing your injuries, we use recent case law, as well as guidelines set out by the Judicial College. We will then negotiate a settlement with the other side to ensure you receive as much compensation as possible.
Special damages refer to any additional losses. These losses can include loss of earnings, medical costs, travel costs, as well as compensation for additional care required at home as a result of your injuries.
Time limits for making a pedestrian hit by motorcycle claim
In England and Wales, the time limit for making a claim for compensation after a vehicle hits a pedestrian is usually three years from the date of the accident. This means that if you wish to make a claim for compensation, you must do so within three years of the date of the accident. It is important to note that there are some exceptions to this rule. For example, if the accident involved a child, the three-year time limit does not start until their 18th birthday.
It is also important to note that even if you are within the time limit, it is advisable to act promptly and to seek legal advice as soon as possible after the accident. This is because the sooner you start the process, the easier it will be to gather the necessary evidence to support your claim.
How can Beacon Law assist?
Beacon Law are a specialist law firm dealing with all types of personal injury claims. We have many years of experience in dealing with Road Traffic and Accident Claims, including pedestrian accidents, car collisions, cycling accidents and motorcycle accidents.
Beacon Law is authorised and regulated by the Solicitors Regulation Authority. To find out about our no win, no fee funding and legal fees, have a look at the funding section on our website.
If a motorcycle hit you and you suffered an injury as a result, then please call us today on 0330 1332 857 to speak to one of our personal injury solicitors about starting your claim on a no-win, no-fee basis, or complete our contact form at the top of the page to start your claim online and a member of our personal injury team will give you a call back.
Make a Claim
Contact us today to find out if you have a claim.
Use our Contact Forms or Call 0330 1332 857
Address
Beacon Law
1st Floor
Shirley House
12 Gatley Road
Cheadle
Cheshire
SK8 1PY