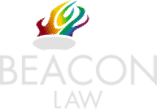 Pedestrian Hit By Lorry: Making a Compensation Claim
Find out how much your personal injury claim may be worth
Pedestrians being injured in a road traffic accident are one of the most common personal injury claims, and unfortunately they can lead to serious injuries and fatalities. Pedestrians are even more at risk of traumatic injury if they are hit by a lorry, due to the huge scale and weight of the vehicle. Such accidents can be caused by drivers not paying attention on the road or unexpected hazards in the road.
Pedestrians hit by lorries can find the claiming process difficult due to having to recount the details of what happened. Our expert solicitors will handle your case with care and work hard to ensure the best possible outcome in terms of compensation for your pain and suffering.
Common causes of pedestrians being hit by lorries
Pedestrians being hit by lorries can happen due to numerous reasons, some of which include:
Blind spots. Lorries have large blind spots, especially on the sides and rear. Pedestrians walking or standing in these areas can be hit by the lorry without the driver being aware of them.
Reversing maneuvers. When a lorry is reversing, it can be challenging for the driver to see pedestrians behind the vehicle.
Speeding. Lorries can be difficult to stop quickly, especially if the driver is travelling at high speeds. This can lead to collisions with pedestrians who are not able to get out of the way in time.
Driver error. A driver may make a mistake, such as not checking their mirrors or failing to give way to pedestrians when turning, leading to a pedestrian being hit by a lorry.
Poor road design. Poorly designed roads or inadequate pedestrian crossings can increase the risk of accidents between lorries and pedestrians.
Pedestrian error. Pedestrians can also contribute to accidents by crossing roads without paying attention to oncoming traffic or not following pedestrian signals.
Impaired driving. Impaired drivers, whether it be from drugs or alcohol, can have slower reaction times and make mistakes which can lead to accidents.
It's important to note that these are just a few common causes, and there can be other factors that contribute to accidents between lorries and pedestrians.
What should you do after being involved in an accident?
If you are a pedestrian that has been involved in an accident involving a lorry then you must always get your injuries treated immediately. This could either be at the hospital if your injuries are serious or at your GP. Keeping receipts for any medical or parking expenses can be helpful. The accident must also be reported to the police as soon as possible, especially if the driver of the vehicle has not stopped at the scene. Once the police have confirmed the accident you can also request a copy of the report for your records.
Taking note of the lorry's registration and driver's details are also important, plus any witness statements, dashcam footage or pictures of the scene of the accident. These can greatly assist personal injury solicitors later down the line.
How much compensation could you receive?
The amount of compensation you may be entitled to varies on a number of different factors. However, based on our knowledge as personal injury solicitors, we can provide rough estimates as to the amount of compensation you may receive once we possess all of the relevant information and facts of your case. Compensation for such claims is usually divided into two categories: general damages and special damages.
General Damages – This refers to the amount of compensation you receive for your physical pain, suffering and loss of amenity.
Special Damages – These are any direct financial losses that you may have suffered because of your injuries. Typically, these may include loss of earnings up to the settlement, loss of earnings in the future, medical costs, travel costs or the costs of care provided to you.
Although no amount of money can make up for the physical injuries you have suffered, the physical effects can lead to permanent restricted mobility, and you may need ongoing care or move to a more suitable property for your needs.
We can make sure that you receive interim payments of compensation as your case is being settled for any immediate care or rehabilitation needs. Personal injury compensation claims are aimed to minimise the impact of your injury and to get you back to the position you were in before the accident happened.
If an injury is particularly severe or a pedestrian died after being hit by a lorry, the compensation award would generally be higher. Although some injuries may not appear to be severe initially, it may worsen later in life so this will be considered. We offer pedestrian hit by lorry compensation claims on a no win no fee basis, meaning you will not need to pay us anything if you are not successful.
How can Beacon Law assist?
Beacon Law is a specialist personal injury solicitor with ample experience of dealing with no win no fee personal injury claims. Our expertise in this area of law means we can provide an exceptional standard of service to our clients, and we work tirelessly to ensure we achieve the best possible outcome and highest level of compensation for your injuries.
Beacon Law is authorised and regulated by the Solicitors Regulation Authority. To find out more about our no win, no fee claims funding and legal fees, please have a look at the funding section on our website.
If you are a pedestrian that has been by a lorry or a family member of the victim and wish to pursue a claim on their behalf, then please contact us today on 0330 1332 857 or complete our contact form at the top of the page to request a call back from a member of our personal injury team.
Make a Claim
Contact us today to find out if you have a claim.
Use our Contact Forms or Call 0330 1332 857
Address
Beacon Law
1st Floor
Shirley House
12 Gatley Road
Cheadle
Cheshire
SK8 1PY