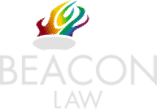 Pedestrian Hit By Bus: Making a Compensation Claim
Find out how much your personal injury claim may be worth
Being hit by a bus can have a significant impact on both the person who was hit and their loved ones. The physical and emotional effects can be traumatic and long-lasting, and the financial impact can be significant.
A pedestrian being hit by a bus can cause serious and life threatening injuries, such as broken bones, internal injuries, head trauma, spinal cord injuries, and disfigurement. These injuries may require extensive medical treatment, including surgeries, physical therapy, and rehabilitation. This type of incident can also be emotionally traumatic, causing anxiety, depression, post-traumatic stress disorder (PTSD), and other mental health issues. The victim may struggle with fear and anxiety when crossing streets or being near buses, and may have difficulty returning to normal activities.
The medical costs associated with a pedestrian hit by bus accident can be substantial. Costs may include private medical care and prescription fees. The person may also suffer lost wages or be unable to work due to their injuries, which can cause financial hardship for them and their loved ones.
If you or a loved one has been involved in a bus and pedestrian accident, you may be entitled to compensation for your injuries. If the victim died after being hit by a bus, a family member may be entitled to compensation.
What should you do if you have been hit by a bus as a pedestrian?
If you have been hit by a bus, your first priority should be to seek medical attention for your injuries. Below are some steps you should take after being hit by a bus as a pedestrian:
Call for help: If you are able, call emergency services or ask someone nearby to call for help. Tell them your location and that you have been hit by a bus.
Seek medical attention: Most people will need to attend hospital after being hit by a bus. Even if you feel fine, it's important to seek medical attention as soon as possible. Some injuries may not be immediately apparent, and delaying medical treatment could worsen your condition.
Establish the full circumstances of the accident: If you are able, try to collect information about the bus driver, the bus company, and any witnesses who saw the accident. This information may be useful if you decide to file a claim later on.
Take photos: If you have a camera or smartphone, and you are able to, take photos of the scene of the accident, including any damage to the bus or other vehicles involved, as well as any injuries you have sustained.
Report the collision: You may wish to contact the bus company to advise them of the incident so that they can take appropriate steps. Do no accept any offers of compensation until you have spoken to a solicitor.
Contact a personal injury solicitor: It's important to consult with a personal injury solicitor who can advise you on your legal rights and help you pursue a claim for compensation if appropriate.
Follow up with medical treatment: Follow your doctor's instructions for treatment and follow-up care, and keep a record of all medical expenses and bills related to the accident.
Pedestrian hit by bus: How can Beacon Law assist?
If you have been involved in an accident as a pedestrian hit by a bus, get in touch with Beacon Law today to find out if you are eligible to make a claim for compensation. We can also assist other road users, such as cars or bicyclists in making a claim for a collision involving a bus.
Our specialist solicitors and legal professionals have vast experience in handling all types of personal injury claims. We have experience in dealing with bus accident compensation claims and all other types of road traffic accidents and occupiers liability claims. We also provide assistance to claimants who have been involved in an accident at work.
We are authorised and regulated by the Solicitors Regulation Authority and can provide you with the legal advice you require as your personal injury lawyer. We will provide assistance throughout your case and act only within your instructions in progressing the matter.
If you require our assistance or wish to discuss your case based on its own facts, please complete the online contact form on our website, and a specialist Solicitor will contact you. Alternatively, you may call us on 0330 1332 857 to discuss your potential case.
Make a Claim
Contact us today to find out if you have a claim.
Use our Contact Forms or Call 0330 1332 857
Address
Beacon Law
1st Floor
Shirley House
12 Gatley Road
Cheadle
Cheshire
SK8 1PY