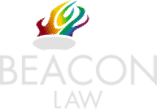 How to claim for a road traffic accident
Find out how much your personal injury claim may be worth
Have you been involved in a recent car crash or involved in a road traffic accident (RTA)? If so, you may be wondering how to claim for a road traffic accident. You could be eligible to make a claim for compensation if another road user was at fault for your accident, especially if you've been injured as a result. Accidents happen every day on UK roads – In 2019, it was reported that there were over 153,000 road traffic accidents that resulted in injuries.
Each road user has a duty of care to drive safely and protect other users and pedestrians, this is outlined clearly in the Road Traffic Act 1988. So, if a driver breaches this duty of care that results in an accident, the victim injured could be eligible for compensation.
We understand that it can be difficult to know exactly what to do when making a claim. At Beacon Law, we want to help make the process as easy and simple as possible. We want to help you every step of the way, this article outlines the ways in which we can help. In this article we will outline the types of RTAs, whether you are eligible to make a claim, how to make a claim and much more.
It is difficult to determine the exact amount of compensation you could receive for your injuries at the outset of your claim as every case is unique. The information below shows a rough guide on how much you could expect to receive in compensation depending on the severity of the RTA.
Common Road Traffic Accidents
Road traffic accidents may involve any vehicle on the road:
–         Motorcyclists / Mopeds / Scooter accidents
–         HGV's/ LGV accidents
It's important to note that you don't have to be in a vehicle to be in a car accident. Simply being a pedestrian that has been injured can be enough for you to make a claim on compensation.
Some of the most common injuries are:
–         Broken bones
–         Sprains
–         Whiplash injury
–         Concussion
–         Unconsciousness
–         Dislocation
–         Death
The severity of your injuries paly a huge part in calculating the amount of compensation that you may be awarded. At the start of your claim, your solicitor will arrange for you to have an independent medical assessment. This assessment will provide a professional opinion on the extent of your injuries.
The medical evidence on the severity of your injuries is a critical piece to help calculate your compensation. The medical report will help calculate your compensation because it will provide a good idea on future medical costs, potential loss of future earnings from time off work and any other support that will need to be funded.
What Should I do After a Road Traffic Accident?
If you're involved in a road accident:-
Stop and remain at the scene for a reasonable period.
Give your vehicle registration number, name and address, and that of the vehicle owner (if different) to anyone with reasonable grounds for asking for those details.
Produce your certificate of insurance to any person at the scene who has reasonable grounds to view it.
If you do not exchange those details at the scene, you must report the incident at a police station or to a police constable within 24 hours of the accident occurring.
Report the accident to your insurance company within a reasonable time. This tends to be an explicit term in your insurance policy, and any failure to report an incident may result in your insurers refusing to cover you.
Make sure you have the full names and addresses of the other parties involved, their vehicle registration numbers (together with make, model and colour) and the names, addresses and policy numbers of their insurance companies.
Make sure you have the full names and addresses of any eye-witnesses involved (including all passengers), and their vehicle registration numbers (together with make, model and colour).
Make a sketch of the accident location, to include street names, vehicle positions, the direction of travel, skid marks, collision points, and vehicle damage. Use a camera to take photos of the road layout, positions of vehicles, and vehicle damage.
If you have been injured in the accident, you should seek medical attention to have those injuries assessed and treated as soon as possible.
Keep receipts for any financial losses, such as vehicle damage repairs, medical treatment costs, and parking costs, and travel costs.
If you wish to make a claim for your injuries, contact Beacon Law to speak to a specialist from our road traffic accident claims department.
How will my compensation be calculated?
There are many resources online that can give you a calculated compensation amount. Although, when solicitors and the insurance companies calculate the amount of compensation, there are two main factors they will consider: general damages and special damages.
General damages refer to the compensation amount you will receive for anything related to the pain and suffering caused by the incident. For example, physical injuries, emotional distress and general mental health repercussions.
Psychological injuries can be one of the hardest things to value in compensation due to there being no clear damage that can be seen. A therapist will be made to analyse your state of mind through multiple sessions over a period, this is so a clear and accurate analysis can be made about your psychological trauma
Special damages is an amount awarded which takes into consideration any financial losses caused by the accident, for example:
–         Medical bills
–         Travel expenses
–         Care and assistance
–         Loss from work pay due to time off
–         Treatment cost
Should your claim be successful, the opposing party will have to pay for any of your legal fees and court charges. The rest of the compensation will be paid directly to your solicitor; it is at this point where they deduct their 'success fee', the rest will be paid to you. Our personal injury lawyers operate on a 'no win, no fee' agreement, so you only have to pay our fees if you win the case. You may also be required to pay for Legal Expenses Insurance in addition to the success fee. This will be discussed with you from the outset of your case and the payment will be deducted from your compensation amount. You will not be required to pay for this insurance if your case is unsuccessful.
In most cases, insurance companies and defendants try to avoid going to Court so that they can avoid paying all the legal fees if they lose. A settlement will be decided between the person injured in the road accident and the person liable for the RTA.
How do I know who was at fault?
It may be unclear at the beginning whether the accident was your fault or not. When you start a claim, your personal injury lawyer will help collate all the evidence and information to understand the case and will be able to give you a better idea on where the responsibility lies.
Some of the contributing factors that may put the responsibility on you are whether you:
Did not obey traffic lights or signals
Being under any influence (Drugs or alcohol)
Using your mobile device while driving
Ignoring the rules of the road
Pulling out of a junction when it was unsafe to do so
Driving whilst tired
Not paying attention to the road
If the accident was 100% your fault, it is unlikely that you will be able to claim compensation for your accident. Although, in many cases, if it was only partially your fault, you could make a claim with partial responsibility. If so, it is likely that your amount of compensation will be a lot lower due to your contribution to the accident. 
If you are still unsure about whether the accident was your fault, please feel free to contact us for free initial legal advice. Contact one of our trained professionals so that they can give you advice on your road accident claim today.
How long will it take for my claim to settle?
When it comes to personal injury claims, there's no real set time limit. It all mostly depends on the type of accident you experienced, the severity of the injury and the simplicity of the case. Each claim is unique, so each claims process will take a different amount of time. Many people don't realise that there is a time limit to creating a personal injury claim. You must conclude your claim, or initiate Court proceedings within 3 years of the date of your accident.
Most low-value claims that are regarding road traffic accidents, will be processed through a Pre-Action Protocol. In short, this means that the claim will be processed through the online Ministry of Justice claims portal. This means that the defendant's insurer has 35 days to consider the evidence and make an offer. The claims portal process is likely to take around 4-9 months.
If your case is more complex, or if you have suffered serious injuries, it may take a significantly longer period of time to settle your case.
When liability has been established for your case, the next step is to negotiate and agree to a compensation amount. A medical report from an appropriate expert is usually required to establish and value your injuries at this point. We will set up the appointment with an appropriate expert on your behalf.
The time it takes to receive your road traffic accident compensation payment after the insurance company accepts liability and agreed to a compensation amount is usually quite fast – It usually gets paid within the first 2 weeks to 1 month. Usually, processing road accident claims should be quite straight forward.
How to claim for a road traffic accident on behalf of a child
By law, you must be a legal adult in order to make a personal injury claim, yet we recognise that it's not only adults that are involved in RTAs. In 2020, according to a government report, there were over 10,000 reported road traffic casualties involving children under the age of 17. Fortunately, an adult or representative can be appointed as what is known as a litigation friend.
A litigation friend is a person that represents an injured person who may not be considered competent enough to pursue a claim. All cases involving children will proceed to Court as a Judge will be required to approve the settlement amount. If you would like to find out more about making a claim on behalf of a child or person that lacks capacity and may be unable to represent themselves in Court or make a claim, contact us today at 0330 1332 857
How can Beacon Law assist?
At Beacon Law, we are authorised and regulated by the Solicitor's Regulation Authority (SRA). We have developed a team of experienced legal experts. Our founder set up the original firm in 2002 and prior to this, she had handled a large amount of injury claims in other law firms. Due to our extensive years in the industry, we have been able to develop great client relationships and extend our legal knowledge massively. 
If you have been involved in an accident at work or on the road, we can help you to regain control of your life. We understand that personal injury claims can be something that our clients do not want to dwell on. Therefore, we work efficiently in order to enable swift settlement. 
Alongside road traffic accidents, we regularly handle matters involving slips, trips and falls, , medical negligence and animal attacks.
We can take care of your claim from the first step to successful settlement. When considering the appropriate amount of damages for settlement of your claim we will assess the magnitude of the loss that you have experienced, including loss of income. We understand that a loss of income can be catastrophic. So, we endeavour to provide our expert skills when claiming loss of earnings back. Whether these are past or future earnings, we can employ our skills to achieve the maximum compensation for our clients. 
Please contact us on 0330 1332 857 if you have any questions or would like to proceed with a loss of income due to injury claim.
Make a Claim
Contact us today to find out if you have a claim.
Use our Contact Forms or Call 0330 1332 857
Address
Beacon Law
1st Floor
Shirley House
12 Gatley Road
Cheadle
Cheshire
SK8 1PY