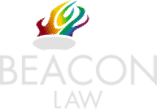 How Much Compensation for a Motorbike Accident?
Find out how much your personal injury claim may be worth
Motorbike accidents are usually more serious and injuries may be more severe compared to those suffered by other road users due to the lack of protection. Some may even lose a loved one in a fatal motorbike accident. It is important to recover your financial losses and make a motorcycle accident compensation claim for your pain and suffering.
If you have been injured on your motorbike as the result of another road user's negligence, you may be wondering "how much compensation for a motorbike accident?"
Every case and accident we deal with is different; so, there isn't one specific amount of compensation payout you can receive following a motorbike accident. There are many factors that can affect your compensation award, so it is recommended that you seek advice from our personal injury solicitors.
Who is responsible for motorcycle accident claims?
The majority of the injuries sustained in motorbike accidents range from minor to catastrophic or even death. Some cases result in the motorbike being damaged beyond repair. It is always important to prove that someone else caused your injuries to ensure you have grounds for making a claim.
If another road user has failed to adhere to the Highway Code which caused an accident that could have been avoided, then they will be held labile and must pay compensation through their insurance company. There must be evidence to show that the driver breached their duty of care in such a way that it endangered other people's safety, e.g., being on their phone, driving carelessly, or speeding.
In some cases, a claim can still be pursued if it has been caused by the local authority's negligence due to poor road upkeep. If the driver responsible for the accident is also untraceable or uninsured, a motorcycle accident claim can be pursued through the Motor Insurance' Bureau (MIB).
We know that a motorbike accident is a different experience to a car accident or any other vehicle accident for that matter. Beacon Law has years of experience dealing with motorcycle accident claims and representing clients who have been involved in all types of road traffic accidents.
If you have been injured in a motorcycle accident, please get in touch today.
Why are motorcyclists more at risk than other road users?
Motorcyclists are often exposed and particularly at risk on the road. Due to the lack of protection and safety features (metal shell, airbags, headrests, seatbelts), motorcyclists are more likely to suffer from serious and potentially life changing injuries.
It is also especially difficult to see a motorcyclist on rural roads, which is why they are more vulnerable to accidents. Although they represent only 1% of traffic on UK roads, they account for 19% of fatalities reported each year in Great Britain.
What causes motorbike accidents?
According to the Royal Society for the Prevention of Accidents, the most common causes of injuries include:
·        Failure to negotiate bends
·        Overtaking collisions
·        Collisions while exiting at junctions
·        Speeding- the higher the speed, the longer it will take to stop
·        Loss of control
·        Drivers who are under the influence of drugs and alcohol
·        Potholes or defective road surfaces
·        Opening car doors causing the motorists to lose control
·        Hit and run collisions
·        Road spillages such as diesel
·        Extreme weather or slippery roads
·        Defective motorbikes and equipment
In the above circumstances, accident claims cannot be made if it is a single-vehicle incident such as failing to negotiate a bend. If the driver of the motorcycle is the one who was speeding or driving under influence, it is unlikely that they would be able to make compensation claim.
However, if you have lost control and were knocked off your motorcycle because of the actions of another road user, claiming for compensation could be an option.
What should you do after a motorbike accident?
The first thing you should do after a motorbike accident is seek medical attention, especially if your injuries are severe. A medical report from a healthcare professional will prove the extent of your injuries and identifies the severity of your injuries. It will serve as the main part of the compensation claim because it shows any ongoing rehab requirements and any follow up treatments you need. 
If you can, calling the police should also be a priority so that they can provide you with an incident number which can be used as further evidence for your claim. This is particularly important if the accident is posing a threat to oncoming traffic and if the person who caused the accident fled the scene. 
You should then try to obtain the details of the driver responsible, including their name, address, contact number, and vehicle registration number, along with records of all other passengers and witnesses who saw what happened. 
Photographs of the accident scene, the damage to your motorbike, and any visible injuries will help your case. You should also try to take a note of all the road conditions, weather, and the visibility at the time the accident occurred. If you weren't able to do this yourself, you may be able to obtain any dashcam or CCTV footage as this evidence would prove to be crucial. 
It is also extremely important to make a note of everything that has happened as soon as you can so that you do not overlook or forget any details later. As there is a time limit on making all accident claims, it is important to act fast so that the events of the accident will be clearer in your mind. 
Then, you should seek legal advice from a personal injury solicitor who will ensure they have all the evidence to support your claim. If you have any questions or need help with the claims process, get in touch with Beacon Law.
Awarding compensation for a motorbike accident
If you can prove that the defendant in your case has been negligent, and your injuries were sustained as a result of this negligence, you will be entitled to claim compensation. It is likely that you will be required to attend an appointment with a medical expert to have your injuries assessed and documented within a medical report before an award for compensation can be made.
When awarding damages for a motorcycle accident, the Judge will take into account the extent of the injury, the level of pain and suffering, and the duration of recovery. Generally, the longer the suffering, the greater the amount of compensation paid out for the motorbike injury claim will be.
The judge will take into consideration the age of the victim, gender, and any pre-existing conditions that may have been affected by the accident. They will also bear in mind how long your injuries will affect your life, whether it becomes a permanent or temporary injury.
Along with the physical condition, mental health issues or psychological trauma such as post traumatic stress disorder will also be assessed.
In many cases, serious injuries result in scarring so a plastic surgeon expert may be required to determine whether any surgery or cosmetic intervention can reduce the appearance of the scarring. On these occasions, females often receive higher compensation amounts compared to men if scarring is permanent and is clearly visible on the face, legs, or arms.
What can you claim compensation for?
Compensation is usually awarded in two categories, general and special damages. This means you can claim for your injuries sustained in the accident as well as any costs you have incurred as a result of the accident, such as subsequent treatment and rehabilitation.
General damages refer to the amount you will receive in compensation for your physical pain, suffering, and loss of activities you once enjoyed. This figure is based on the type of injuries you sustained, the recovery time, as well as the impact it will continue to have on your future.
Special damages include any additional financial losses you sustained as a direct result of your accident including the following:
·        Loss of earnings, any future earnings, bonuses, and holiday time
·        Travel expenses to and from medical appointments
·        Parking costs at medical appointments
·        Compensation for damage to your bike, clothes, and any other personal possessions such as helmets or offered a replacement
·        Costs of any care you may have needed and any ongoing care because of long-term injuries (including care received by family members who may have had to work reduced hours to care for you and any required assistance at home to manage your cleaning and cooking)
·        Rehabilitation, counselling, and medical expenses required because of the accident
·        Costs of support following the accident and, in the future, e.g., crutches, frames, prosthetic limbs, wheelchairs, physiotherapy etc
·        Any alterations and modifications required to your home or the cost of moving to an accessible home
Our specialist solicitors will go through all your losses to ensure you get the highest possible compensation award in the claim against the defendant's insurance company, so it is important to keep receipts of all expenses you encounter.
How much compensation for a motorbike accident claim?
When determining how much compensation for a motorbike accident claim, we will look at recent case law as well as the Judicial college guidelines to provide you with a valuation.
The most common motorbike accident claims involve the lower and upper limbs. Guidelines are provided by the Ministry of Justice using the Judicial College guidelines which sets out broad ranges based on the injury type.
These guidelines have been developed to help the Courts and solicitors to calculate valuations for motorbike injury claims and amounts will depend on the seriousness of the injuries sustained. Although this does not offer an exact figure of the compensation you can receive, it gives personal injury lawyers an estimated figure for how much you will be entitled to and they can negotiate a settlement with the defendants based on this figure.
According to the compensation calculators, the average pay-out for injuries involving paralysis such as quadriplegia is valued anywhere between £262,350-£340,000. However, paraplegia can be valued up to £180,000-£240,000.
Ongoing neck injuries with recurring or enduring pain, with a potential need for surgery, will be valued at £12,000 – £22,000.
It is important to note that every case is unique so figures will vary. These figures also apply to all types of personal injury claims, and not just motorbike accidents. For instance, a leg fracture is worth the same amount whether caused by a motorbike accident or a slip.
Apart from the obvious physical pain, there are also psychological issues to deal with as it could drastically damage self-esteem, resulting in depression and anxiety. A psychological report may be required to assist in calculating a valuation for these types of injuries.
What is the time limit for making a claim?
You usually have up to three years after becoming aware of the injury to make a claim. It is therefore vital to contact us at the earliest convenience to maximise your chances of securing a successful motorcycle accident claim.
If an incident that caused serious injuries also left a loved one mentally incapacitated, the time limit will not apply. If a loved one passed away during the process of a motorbike accident claim, the three-deadline begins from the date the person died. We can help you seek compensation for funeral costs, bereavement, and financial losses, particularly if you were dependent on the deceased person.
There is no limit on compensating on behalf of a loved one who has not got the mental capacity to make the claim themselves, following a traumatic brain injury for example.
No Win No Fee Motorcycle Accident Claims
We do not want your finances to be a barrier in seeking compensation, so you will not be required to pay anything upfront when making a claim. Furthermore, you will only be required to pay for our services if your case is successful as we offer a no win no fee basis claim. Our solicitors will deduct a small percentage of your compensation as payment for their services, only if your claim was successful. Otherwise, there will be no financial risk to you, and you do not have to pay anything if your claim is unsuccessful.
There are also requests for partial interim payments available to help you with any immediate ongoing medical treatments before receiving the final settlement.
Costs and deductions involved in a no win no fee basis claim will be discussed with you in your initial consultation.
Why Choose Beacon Law?
Beacon Law are a specialist law firm of personal injury solicitors with years of experience in dealing motorcycle accident claims. We can provide you with specialist legal advice on making a motorbike accident claim and guide you through the process, whilst negotiating the best settlement of your claim. If you are still left wondering "how much compensation for motorbike accident?," feel free to get in touch to speak to our team today. 
We provide a high level of service to all our clients and work hard to ensure you receive the highest level of compensation for your injuries.
 Beacon Law is authorised and regulated by the Solicitors Regulation Authority in England and Wales. 
If you have suffered an injury as a result of a motorcycle accident, then please call our team today on 0330 1332 857 to start your claim or complete our contact form at the top of the page to start your claim online and a member of our personal injury team will give you a call back.
Make a Claim
Contact us today to find out if you have a claim.
Use our Contact Forms or Call 0330 1332 857
Address
Beacon Law
1st Floor
Shirley House
12 Gatley Road
Cheadle
Cheshire
SK8 1PY