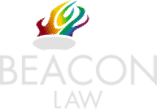 Car Accident Claims Process UK: A Short Guide
Find out how much your personal injury claim may be worth
Car accidents occur on roads in the UK every day, with over 25,000 drivers being involved in serious accidents within the last year. Having a car accident can have long-term and severe consequences, and can lead to victims requiring long periods of time off work.
If you have been injured in a car accident and you were not responsible for the accident, you may be entitled to make a personal injury claim for compensation. There has been legal legislation that has been introduced over the years to ensure that your rights are protected, such as the Road Traffic Act 1988, which details and provides clarity on the procedures you should take after a car accident and the safety measures you should put into place.
If you have been unfortunate enough to suffer a road traffic accident which was not your fault, you could be able to make a claim for a road traffic accident. Whether you were the driver or passenger of a car, motorcyclist or victim of a 'hit and run' you will, no doubt, have experienced severe pain and suffering and could be entitled to make a road traffic accident compensation claim.
Car accident claims process UK: Common Causes of Car Accidents
You could be eligible to make a car accident claim if you are injured on the road as a result of a variety of reasons. Here are some of the most common reasons that lead to compensation claims:
·        Other vehicle drivers – Other road users are the most common reason that accidents occur. Drivers of other motor vehicles such as motorcyclists, buses, cyclists and cars can all make errors on the road, which can lead to critical incidents.
 ·        Health and medication – Particular health conditions and medications can cause road traffic accidents. Certain types of medication can affect a driver's concentration as they can cause dizziness or fatigue. This can lead to poor decision making or even falling asleep at the wheel, which can cause serious and sometimes fatal accidents. 
·        Pedestrians – Pedestrians can also cause car accidents as they can step out into the road, resulting in a driver needing to swerve to avoid hitting them, which can force a driver into another vehicle.
 ·        Weather conditions – Poor weather conditions, such as heavy rainfall or snow, can affect a drivers visibility or handling of the car, which heightens the chances of being involved in an incident dramatically. 
·        Road conditions – Another reason that causes car accidents to occur are neglected roads. Over time, road conditions can become damaged and they can deteriorate, which makes driving on them much less safe. It is the local authorities obligation to ensure that roads are maintained, and potholes do not occur.
Common injuries suffered as a result of road traffic accidents
Road traffic accidents can result in serious and sometimes even life-threatening injuries. The severity of the injury typically depends on the nature of the car accident. The most common types of injuries you could suffer following a car accident include:
·        Head injuries – Trauma to the head has the potential to be incredibly serious as it can result in concussions and sometimes long-term brain damage depending on the force of the accident.
·        Spinal injury – Spinal injuries can be serious as they can cause life-changing injuries and can lead to loss of mobility or even paralysis.
·        Broken bones – Broken arms, shoulders, legs and even hips can happen as a result of a car accident. This is due to the fact that a car accident can put a large amount of force on your body which your bones cannot withstand, resulting in agonising bone breaks.
·        Whiplash – Whiplash injury is one of the most common injuries that are associated with car accidents. Whiplash occurs during the impact of a vehicle collision which causes your head to suddenly move due to the force. It can be painful and can last for a long period after the accident.
·        Internal bleeding – Internal bleeding can be sustained following a car accident and can have serious implications. It has the potential to be fatal if it is not treated immediately after a car accident.
·        Cuts and scrapes – Scrapes and cuts can occur as a result of car accidents. They can happen due to debris or broken glass caused by the accident. The severity of these cuts can vary depending on where they are located on your body.
·        Soft tissue injury – Soft tissue injuries are suffered when the body's muscles, tendons or ligaments experience a degree of trauma. These injuries can happen as a result of a car accident after blunt force.
In addition to these physical injuries, you may also endure psychological injuries, which have the potential to be just as debilitating. Car accidents can be linked with guilt as you may feel as though the accident was your fault, even if that is not the truth. Post-traumatic stress disorder is another psychological injury that can be linked with accidents and can make it impossible to drive or even get back into a vehicle.
Depending on how the road traffic accident happens, the severity of the injuries sustained can vary tremendously. The speed the cars are travelling when the car accident happens will have some bearing on the severity of the injuries sustained, as well as how well equipped the vehicles are with safety features such as seatbelts, airbags and side-impact bars.
If you are suffering from one of these injuries due to any of the reasons listed above as a result of the accident, you should consider making a claim for compensation.
Car accident claims process UK: What should I do after a car accident?
Firstly, if you have sustained injuries as a result of a car accident, you should seek medical attention immediately to assess your injuries and determine whether you need treatment.
No matter how minor the damage to your vehicle is, you should always exchange your motor insurance company details with anyone involved in the car accident. You also should report the accident to authorities within 24 hours; if the accident involved a hit and run, you should contact the police with any information you have.
Following this, you should contact your insurance company to ensure that they also have the accident recorded as this tends to be an explicit term in insurance policies, and any failure to do so could result in your insurers refusing to cover you.
Ensure that you receive the full names and addresses of other parties involved in the incident, their vehicle registration numbers (together with make, model and colour) and the names, addresses and policy numbers of their insurance companies. You should also make sure that you retrieve the full names and addresses of any eye-witnesses that saw the accident (including all passengers) and their vehicle registration numbers if necessary.
Also, you should keep receipts for any financial losses, such as vehicle damage repairs, medical treatment costs, any parking costs and travel costs, as you could be reimbursed at a later date.
If the car accident involved an uninsured driver, you could still be able to claim compensation as the Motor Insurers Bureau (MIB) may be able to assist you. The MIB assist when the normal routes to compensation might be difficult to trace or simply do not exist.
Car accident claims process UK: I'm Not Sure Who Is was Responsible for My Accident
It is important to establish that someone else was at fault and that they were to blame for your accident to be successful in a road traffic accident claim.
Understanding who was at fault during an RTA can be difficult, especially if the other party is refusing to accept liability for the accident. If you have had an accident and you are unsure as to who is to blame, Beacon Law can discuss this with you.
Please provide us with as much information as possible regarding the accident, including any photographs or witness statements obtained, and we will be able to advise you on your prospects of success.
In some cases, both parties may be partially to blame for an accident. In these cases, liability will be split, and you may still be able to claim compensation; however, the level of compensation awarded will be lower depending on the percentage of the blame afforded to each party to the claim.
How will my compensation be calculated?
Usually, a compensation claim for personal injury is made up of two main areas; they are called special damages and general damages.
General damages – This is the amount you receive for your pain and suffering, as well as the difficulty that you were faced with as a result of your accident.
To calculate the amount of compensation you receive, we look at previous cases which are similar to yours, together with guidelines that are issued by the Judicial Court who provide them to decide the outcome of such claims if they go to Court. Your case will be valued on the basis of your injures as described by suitably qualified medical professionals.
Listed below are just some examples of the amount of compensation you could potentially receive, depending on the extent of your injuries:
·        Brain Damage: From £12,210 to £322,060
·        Deafness or tinnitus: Up to £36,310
·        Facial Injuries: From £870 to £36,310 depending on the type of injury
·        Eye and sight injuries: From £1,760 to £322,060
·        Psychiatric Illnesses: From £1,220 to £92,240
·        PTSD: From £3,150 to £80,250
·        Back Injury: Up to 128,320
·        Neck Injury: Up to £118,240
·        Whiplash: From £300 to £6,290
·        Shoulder Injuries: Up to £38,280
·        Arm amputation: From £76,650 to £239,140
·        Hand Injury: Up to £160,600
·        Elbow Injury: Up to £43,710
·        Injuries to the hips and pelvis: Up to £104,370 depending on the seriousness of the injury
·        Leg Injuries: Up to £224,800 for severe injuries, such as amputation of both legs. Less severe injuries such as fractures or soft tissue injuries leaving no permanent issues will be worth up to £11,220
·        Toe Injuries: Up to £7,650 for toe injuries leaving no long term problems. Serious injuries and loss of toes will be worth between £7,650 and £44,710
Special damages – Special damages include any direct financial losses which you may have suffered as a result of your injuries. Typically, these may include any loss of earnings up to the settlement and any earnings lost in the future or the costs of care required. If an individual is unable to work following the accident due to their injuries, they may only receive Statutory Sick Pay and will therefore receive a lesser wage.
Other types of financial losses that can be claimed include medication and treatment costs as well as travel expenses for costs incurred travelling to and from medical appointments in relation to your injuries.
Claimants may also wish to make a claim for items that were damaged in the accident, such as clothing or personal belongings. It is also possible to claim for any costs incurred purchasing medication, including prescriptions or over the counter medication.
Another type of loss is care and assistance costs. This applies where an individual requires assistance with everyday household and personal care tasks which before the accident they could have completed themselves. This assistance can also be provided by a friend or family member and be included in the claim.
The aim of this is to put you back into a similar financial position that you would have been in before the accident.
Car accident claims process UK: How much compensation will I receive?
The amount of compensation that is awarded in road traffic accident claims will vary depending on the severity of your injuries. Lower amounts of compensation will be awarded for non-serious injuries with a lower recovery period, whereas for more serious, long-lasting injuries, a higher level of compensation can be awarded.
As many injuries are complex, it could be necessary to arrange an independent medical examination for your injuries in order to make a compensation estimation based on the value of your injuries.
There are many law firms providing compensation calculators online; however, these may not always be accurate and may give unrealistic expectations as to how much a person's claim is worth. Each claim is different, and the level of compensation awarded will vary based on many different factors.
When valuing your injuries, we use recent case law, as well as guidelines set out by the Judicial College. We will then negotiate a settlement with the other side to ensure you receive the right amount of compensation for your injuries.
How Much is My Compensation Claim Worth After Fee Deductions?
We offer our services and legal advice for making a claim on a no-win, no fee basis. This means that if you lose your case, you will not be required to pay anything.
A no win, no fee agreement is used as a way of funding a case where the accident victim does not have the means to pay the costs involved as the case progresses. When acting under this type of agreement, Solicitors will require that their Clients sign a Conditional Fee Agreement (CFA) which means that they agree to pay fees, but only if the claim is successful.
If your claim is successful, you may ask the question, "how much is my compensation claim worth after paying legal costs and fees?"
Those who are successful in making a personal injury claim will be required to pay our legal fees from their compensation at the end of the case. These deductions will include a success fee, capped at 25% of your compensation and the cost of the ATE insurance premium. At the start of your case, the ATE Insurance policy may have been taken out on your behalf by your Solicitor to protect you from having to pay the Defendant's costs and disbursements if your case is unsuccessful. This should also be explained within the Conditional Fee Agreement.
Most Claimants will opt to instruct a firm of no-win, no fee solicitors to act on their behalf so that they do not have to pay any legal fees upfront. They may also be worried about being left out of pocket if their claim is unsuccessful. When making a no win, no fee claim, you will have peace of mind in the knowledge that you will not be required to pay any legal costs if your claim is unsuccessful.
What is the time limit regarding a car accident claim?
There is a three-year time limit on all personal injury claims. After the three-year deadline, your claim will become statute-barred, meaning you will lose your entitlement to make a claim for compensation after three years of the accident date (or from the date on which you became aware that your injury was caused by the Road Traffic Accident).
We would recommend making a claim as possible as the deadline relates to the settlement of the case, not the initiation of the case. If the case takes longer than expected to settle, the Court may allow for an extension past the three-year deadline.
The three-year deadline does not affect under 18s however, the deadline will come into effect after their 18th birthday. If an individual is not able to make a claim, a litigation friend could be permitted to make a claim on their behalf.
We would recommend making a claim as soon as possible as the deadline relates to the settlement of the case, not the initiation of the case. If the case takes longer than expected to settle, the Court may allow for an extension past the three-year deadline.
Car accident claims process UK: How can Beacon Law assist?
Beacon Law are specialist personal injuries and road traffic accident solicitors with a wealth of experience in dealing with road traffic accident claims. We can provide you with specialist legal advice on making a claim and guide you through the process whilst negotiating the best settlement for your accident and your injuries.
Our specialist personal injury solicitors are highly experienced in handling road traffic claims. We have recovered substantial damages for client's injured on the road. To find out more about making a claim for a no-win, no fee basis, have a look at the funding section on our website.
We work closely with all clients, following their instructions whilst providing specialist legal advice on each case. We aim to support all our clients throughout a time which is already difficult and provide the best case management possible throughout all legal proceedings.
The legal matters which we deal with on a no-win, no-fee basis include, but are not limited to, the following:
If you have sustained an injury in any type of accident as a result of someone else's negligence, you may be able to make a claim for compensation. Get in touch today to find out if we can help.
For a free, no-obligation assessment of your claim, call one of our specialist personal injury lawyers today on 0330 1332 857 or complete our online enquiry form, and one of our experts will call you back.
Beacon Law is authorised and regulated by the Solicitors Regulation Authority.
Make a Claim
Contact us today to find out if you have a claim.
Use our Contact Forms or Call 0330 1332 857
Address
Beacon Law
1st Floor
Shirley House
12 Gatley Road
Cheadle
Cheshire
SK8 1PY