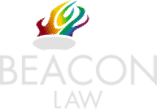 Car Accident Claim Payouts: How Much is Your Claim Worth?
Find out how much your personal injury claim may be worth
Car Accident Claim Payouts 
Car accidents occur every day, as 75% of adults aged 17 and overdrive in the UK. The vast amount of cars on the road increases the chances of accidents happening.
Being involved in a car accident can affect both your health and financial status. Car crashes can cause injuries that can affect your day to day activities, and they can also be very costly.
If you have been injured due to a car accident that was not your fault, you may be able to make a car accident claim for compensation. You can make a personal injury claim following a car crash, regardless of whether you were driving, a passenger in the vehicle who suffered an injury, or a pedestrian who was injured from the car collision. The compensation payout from a car crash considers many factors, such as compensation for your physical injuries, psychological injuries, loss of income, loss of any future incomes, treatment, medical expenses etc.
Beacon Law are here to help you every step of the way throughout the claims process and help you obtain the compensation you deserve. If you or a family member have been injured due to a car accident that wasn't your fault, you may be considering car accident claim payouts and wondering how much your claim may be worth. Get in touch with Beacon Law today to find out if we can assist you through your personal injury case.
Car Accident Claim Payouts: Main Causes Of Car Accidents
There are many different causes of car accidents. You can make a claim for a car accident as long as you were not to blame for the accident. The most common causes of car accidents include:
· Other vehicle drivers– Car accidents that were not your fault are often caused by other road users. Drivers of other vehicles, such as a car, motorcyclists, cyclists, buses, taxis, can all make mistakes whilst on the road and potentially cause a serious accident.
· Pedestrians– Pedestrians who are planning on crossing a road can sometimes not be seen. A pedestrian might step out onto the road and cause you to swerve away from them to avoid hitting them. This quick movement can sometimes lead you to crash into another vehicle or cause an accident.
· Road Conditions– Overt time, roads conditions deteriorate, and they become damaged. It is the local authority's job to get the damaged roads fixed. Damage on roads, such as potholes, can cause road traffic accidents and lead you to suffer an injury.
· Weather Conditions– Bad weather conditions, such as heavy rainfall, can affect a driver's visibility, which will increase the chances of drivers getting into car accidents.
· Ill Health and Medication– Some health conditions and medications have been known to cause car accidents. Many types of medications can cause affect a driver's concentration leading to poor decisions, and in some cases, fatal accidents. Most medicines will state on the bottle or packet that they can cause fatigue; however, if the symptoms are not displayed, you may be able to make a medical negligence claim.
These factors will all be taken into consideration when making a road traffic accident claim against the person who is at fault for your car accident. Medical treatment is very risky if you need to drive somewhere.
Common Injuries That You Can Suffer From Car Accidents
Car accidents can cause very severe injuries that can sometimes be life-threatening. The severity of the damage will usually depend on the seriousness of the accident. The types of injuries you may suffer from a car accident may include the following:
Whiplash

 –This is one of the most common types of injury which people sustain from car accidents. It can happen when the driver of a vehicle suddenly breaks, and your head continues to move after your body has stopped moving. This type of injury can also be sustained due to collisions and the impact of other vehicles. 

Sprains and strains

Head injuries

 – These types of injuries can include concussion and can vary in severity. Airbags can minimise the level of head injury you may sustain.

Shoulder Injury

– These injuries can vary from injuring the soft tissue to dislocating your shoulder blade, which will cause restricted shoulder movement.

 

Neck injuries

 – These injuries can include internal damage and external damage such as damage to neck muscles and nerves or lacerations and burns to the neck.

Broken limbs 

Facial injuries

 – This can result from broken glass, for example. These injuries can be painful and can lead to scarring where severe.

Spinal injuries

 – This is a severe type of injury that may be suffered in very serious car accidents. Serious spinal injuries can be life-changing.

Severe lacerations

Paralysis

Damage to wrists, elbows, hands and fingers.

Damage to your knees, ankles, feet and toes.
No matter what type of injury you have sustained, whether minor or severe, it is important to seek medical attention and treatment for your injuries. Contact Beacon Law to find out more about obtaining compensation for your injury by making a car accident claim. 
What Should I Do After A Car Accident?
 No matter how minor the damage is to your car or how minor the injury you suffer with, you should still stop and give each others insurance company details and numbers. You should also call the police at the scene of the accident so you can get an official record of the situation. 
At a later date, you will be able to get a copy of this report. This report will provide important details into your car accident, such as police officer's opinion of who they think was at fault for the car accident. These details can be used as evidence when filing your compensation claim successfully. You should also contact your insurance company to report the accident.
If you have suffered an injury, you should seek medical attention straight away. 
Car Accident Claim Payouts: Making a Claim
Making a claim, in general, can be quite daunting. However, we have lots of experience in this area of law and can walk you through each stage. Beacon Law have dealt with many car accident cases over the years and can provide specialist advice and assistance. If you would like to discuss making a claim, contact us using the form at the top of the page, and we will get in touch.
We will examine the circumstances of your car accident and injury to determine whether there is a chance that the claim will succeed. If we think your case will win, we will take your claim on by way of a no-win, no fee agreement. Once we agree to take on your case, several actions need to be taken to carry on:
As part of the claims process, you need to provide evidence to prove negligence, and the car accident wasn't your fault. Part of the evidence involves medical records explaining the full account of the car accident, explaining where it happened, when it happened, and how it happened. Other pieces of evidence such as photographs and witness statements will be used to justify your case.
We will set up a free medical examination in your local area with an independent medical expert who will provide a medical report on your injuries. This will provide us with an explanation of how severe the injuries are and how long it will take for you to recover.
The majority of car accident injury claim settlements will not require a Court to be involved if there is strong evidence proving negligence and liability. The Defendant to your case is likely to want an out of court settlement. In this case, we will discuss with their representatives an appropriate compensation settlement. Where negligence is shared with other parties, your case me be required to go through the Courts. There are some other instances where a Court attendance may be required, but we will be sure to provide appropriate advice and support you every step of the way.
What Evidence Do I Need To Collect?
As soon as the accident happens, make notes and jot down every detail about the road traffic accident straight away. The best thing to do is note down as many details as you can, even if they seem insignificant at the time. You will need to keep all documentation and receipts that are linked to your case.
Evidence can be in the form of:
· Photographs of the damages to the car and the accident scene.
· Photographs of the damage to you, of the injuries you have sustained due to the car crash. This should be done immediately after the car crash.
· Keep all receipts of all miscellaneous costs that you have had to pay because of the impacts of the accident.
· Letter from work verifying the number of lost hours you have had to take off and the amount of income lost.
 Not every piece of evidence can be shown using a receipt. If you have suffered whiplash from your car accident, and you visit a doctor, write down all the details in a diary of how you commuted there and back, how long the treatment was, what type of treatment they used, how much pain and discomfort you had to go through.
 Also, record your emotional state. Mention the difficulties that you have now got to face and overcome due to the accident. 
All this evidence will help strengthen your case to help you get the compensation award you deserve.
Car Accident Claim Payouts: How Much Is My Claim Worth?
If you are wondering about car accident claim payouts, the Judicial College Guidelines will give you an idea of how much you may be able to recover from your injuries. Most personal injury Solicitors will use these guidelines and recent case laws to base their accident claim compensation amounts.
Calculating a valuation for personal injuries can be complex, especially if there are multiple injuries involved due to the accident. 
The guidelines below should give you some ideas on how much you can receive for your injuries: 
Head, Brain and Senses Injuries
Brain Damage: 

From £12,210 to £322,060

Deafness or tinnitus: 

Up to £36,310

Epilepsy: 

From £8,480 to £119,650

Facial Injuries

: From £870 to £36,310 depending on the type of injury

Changes to taste and smell: 

From £15,300 to £31,220

Eye and sight injuries: 

From £1,760 to £322,060

PTSD: 

From £3,150 to £80,250

Psychiatric Illnesses: 

From £1,220 to £92,240
Neck and Back Injuries
Back Injury: 

Up to £128,320

Neck Injury: 

Up to £118,240

Whiplash:

 From £300 to £6,290
Shoulder Injuries
Shoulder Injuries:

 Up to £38,280
Arm Injuries
Arm amputation: 

From £76,650 to £239,140

Hand Injury: 

Up to £160,600

Elbow Injury: 

Up to £43,710

Fractures and nerve damage to the arms: 

From £5,280 to £104,370

Hand-arm vibration syndrome and vibration white finger:

 From £2,390 to £25,220 

Wrist Injuries: 

Up to £47,720
Pelvic and Hip Injuries
Injuries to the hips and pelvis: 

Up to £104,370 depending on the seriousness of the injury
Leg and Feet Injuries
Injuries to the Achilles tendon: 

From £5,800 to £30,630 depending on the severity of the injury

Ankle Injuries: 

Up to £55,560

Foot Injuries: 

Up to £160,600, more severe injuries, such as amputation of both feet, will be at the higher end of the spectrum.

Knee Injuries: 

Up to £76,690 for the most severe knee injuries. Those which recover entirely or have minimal long term symptoms will be worth up to £10,960

Leg Injuries: 

Up to £224,800 for severe injuries, such as amputation of both legs. Less severe injuries such as fractures or soft tissue injuries leaving no permanent issues will be worth up to £11,220

Toe Injuries: 

Up to £7,650 for toe injuries leaving no long term problems. Severe injuries and loss of toes will be worth between £7,650 and £44,710
Minor Injuries
Most minor injuries will be worth between £550 and £1,950. Minor damage is fully recovered within three months of the accident date.
Chronic Pain
Chronic pain disorders, such as complex regional pain syndrome, will be valued between £16,800 and £66,970.
Paralysis
Injuries involving paralysis may be valued between £39,330 and £322,060
Internal Organ Injuries
Digestive System Injuries: 

Between £730 for minor symptoms and £49,350 for severe damage to the digestive system and toxicosis.

Kidney injuries: 

Up to £167,690. The injuries calculation for more severe damage or loss of both kidneys will be at the higher end of the spectrum.

Bladder injuries

: Up to £146,840

Chest Injuries: 

Up to £119,650 for the most severe injuries to the chest, such as severe heart or lung damage. Muscle injuries and fractured ribs will be worth up to £3,150. Injuries from the inhalation of smoke or toxic fumes will be worth between £4,240 and £10,040

Spleen Injuries: 

Between £3,470 and £20,950

Lung diseases: 

Between £1,760 and £108,370

Hernia Injuries: 

Between £2,710 and £19,260

Female reproductive organs: 

Between £2,700 and£135,030

Male reproductive organs: 

Between £5,280 and £112,100  

Asthma: 

Up to £52,390
Other Injuries
Scarring and 

burns

: 

From £1,890 to £83,550 
How is My Compensation Calculated?
Compensation is calculated using two factors, 'General Damages' and 'Special Damages.' 
General Damages
General damages refer to the amount you will receive for your injury, i.e., your pain, suffering, and amenity loss. The figure is based on the type of injury sustained, the recovery time, the severity and the impact that the injury has had on your life or will continue to have on your future.   
Special Damages 
Special damages refer to any additional losses you sustained as a direct result of the accident. Your additional losses can include the following:
Loss of earnings if you required time off due to the accident.

Travel costs – for travel to and from medical appointments

Parking costs at medical appointments

Costs of any care received

Medical treatment costs and the costs of any medical care required as the result of the accident
Why Choose Beacon Law?
Beacon Law are specialist personal injury Solicitors who are authorised and regulated by the Solicitors Regulation Authority. We are registered in England and Wales as a law firm and can assist you in your personal injury legal matters.
If you choose Beacon Law to be your representatives, we will offer a 'No Win No Fee agreement. This means that you will not have to pay any legal fees for your case if you are unsuccessful. With no win, no fee claims, the only requirement is that you cooperate with our specialist solicitors throughout your claim, and of course, we ask that you are honest with us from the beginning. If your case is successful, we will deduct our fees from your compensation. To find out more about our funding agreement, you may visit our page here.
Our commitment lies with our clients, which in this instance maybe you. We will ensure we act in your best interest at all times throughout the process of the claim. We aim to keep you updated regularly throughout the course of the action. Our main aim is to make your journey through the complex legal system and make the claims process as easy and hassle-free as possible. 
Start your claim today and contact us on 0330 1332 857 or by using our website contact forms.
Make a Claim
Contact us today to find out if you have a claim.
Use our Contact Forms or Call 0330 1332 857
Address
Beacon Law
1st Floor
Shirley House
12 Gatley Road
Cheadle
Cheshire
SK8 1PY