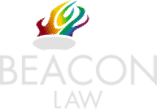 Dislocated Shoulder Compensation
Find out how much your personal injury claim may be worth
Our shoulders are one of the most utilised joints in the body and are integral to the performance of many tasks, such as lifting heavy objects or carrying out small, everyday tasks. Shoulder injuries can also affect other parts of the body; for example, an injury to the shoulder can cause pain and strain in the arms, hands and back.
If you have suffered a dislocated shoulder injury due to another party's negligence, you may be entitled to make a shoulder injury compensation claim for your pain, suffering, loss of amenity, as well as additional financial losses, such as loss of earnings due to your time off work and potential medical expenses.
Common accidents that lead to dislocated shoulder compensation claims
Slips, trips and falls – Slip, trip or fall accidents are common in dislocated shoulder compensation claims. They are typically caused as a result of slippery surfaces and uneven pavements or roads due to negligence, often from business owners and the local council or highway authority.
Road traffic accidents – Accidents on the road often result in dislocated shoulder injuries. Road traffic accidents are caused by poor driving from other road users or by road surfaces that have been neglected which makes it much more dangerous to drive on.
Accidents at work – Accidents in the workplace are another cause of dislocated shoulder injuries. These accidents can be caused by an employer's negligence if they failed to put proper safety procedures in place or by colleagues if they neglected their duties.
Sports injuries – Dislocated shoulder injuries can occur whilst playing sports, especially in more physical sports such as rugby or football. These injuries can be caused by poorly timed tackles or by a lack of safety training from managers and trainers.
Criminal injury – Physical attacks can lead to dislocated shoulder injuries depending on the severity of the assault. If you were a victim of a physical assault and suffered a dislocated shoulder injury; as a result, you may be eligible to make a CICA criminal injury claim.
These accidents can lead to multiple types of shoulder injuries such as soft tissue injury, rotator cuff injuries and frozen shoulder.
If you have suffered a shoulder injury due to one of the accidents listed above as well as a variety of others, you could be eligible for dislocated shoulder compensation. Contact Beacon Law today to speak to one of our personal injury solicitors, who will be able to discuss your potential injury claim with you and explain the legal claims process clearly.
Making a dislocated shoulder injury claim
Following a dislocated shoulder injury, you should seek medical attention immediately as medical professionals will be able to assess your injuries and the severity of them. Medical professionals will also be able to reset your shoulder back in place and offer any medical treatment that may be required depending on the type of injury.
You should make sure that you receive a medical report that describes your injuries and keep a diagnosis of any prescribed treatment as medical records may be used as evidence in court to support your injury claim.
If there were any witnesses when you suffered your injury, you should get their contact details as your solicitor may want to get in touch with them to get more information about the case and potentially stand witness if needed.
How much compensation for dislocated shoulder injury claims?
The amount of compensation payout awarded for your injuries will be based on the level of pain and suffering and loss of amenity as a result of the injury (general damages). It is challenging to value a claim without knowing all the details of the injury. As many injuries are complex, especially those that are ongoing, it may be necessary to obtain a medical evaluation of your injuries before estimating the value. There are many online compensation calculators which may give you a broad estimation of how much your claim could be worth; however, these will not always be accurate.
You will also be entitled to claim for any additional financial losses incurred as a result of the accident (special damages) such as past and future loss of earnings, medical expenses and travel costs.
No win no fee basis
The expression 'no win, no fee' is often used in personal injury cases. It is used as a way of funding a compensation case where the accident victim does not have the means to pay the costs involved as the case progresses.
If we feel your case has good prospects of success, we will usually agree to proceed with your case under a 'no win, no fee' agreement. The 'No Win No Fee' Agreement is another name for a Conditional Fee Agreement (CFA). One of the most important features of a 'No Win No Fee' Agreement is that if you do not succeed in your claim, then you will not be liable to this firm for our fees.
In a Court case without a no win, no fee agreement, the loser normally pays the costs of the winner in addition to their own costs, subject to certain rules known as 'qualified one way costs shifting'. Typical terms of the 'no win, no fee' agreement are as follows:
In 'no win, no fee' cases, we agree not to charge a fee unless the action is successful
In no win, no fee cases costs risks may be limited to paying the other side's costs if you lose, this being usually limited to the amount of your damages, plus any 'disbursements' (such as the cost of expert witness reports) & Court costs
Why choose Beacon Law?
Beacon Law provides a team of highly qualified Personal Injury Solicitors and legal professionals with many years of personal injury compensation experience. We offer a high level of service to all our clients and work hard to ensure they receive the highest level of compensation for dislocated shoulder injuries. We are specialist no win, no fee Personal Injury claims solicitors with expertise in accident injury claims. We have vast experience in dealing with road traffic accidents, slips, trips, falls, medical negligence, and criminal injuries.
To find out more on how we can help you successfully claim for compensation, have a look at our website's funding section.
To find out more about making an injury accident compensation claim have a read of our recent case studies or contact us using to form at the top of the page, and a specialist Solicitor will contact you to discuss your potential case. 
Make a Claim
Contact us today to find out if you have a claim.
Use our Contact Forms or Call 0330 1332 857
Address
Beacon Law
1st Floor
Shirley House
12 Gatley Road
Cheadle
Cheshire
SK8 1PY