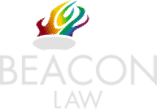 Who is responsible for accidents at work?
Find out how much your personal injury claim may be worth
Injuries sustained due to a workplace accident can have physical, psychological, and financial impacts on your life which can be life changing. Generally, anyone who is injured at work is legally entitled to compensation to aid recovery and reimburse financial losses as long as their employer can be held responsible for the accident. 
Typically, employers may be held liable for an accident at work, but may not depending on the circumstances which led up to the incident occurring. All employers have a legal duty of care to protect their employees and ensure that they can undertake tasks in a safe manner. 
In the UK, every company is responsible for the health, safety, and well-being of their employees and there are rules in place to avoid accidents and injuries. If you have been injured at work, you could make a claim against your employers. 
If you have had an accident that wasn't your fault, you may be asking the question "who is responsible for accidents at work?"
What are your rights as an employee?
The Health and Safety at Work Act was introduced in 1974 to protect all staff in the workplace. According to this legislation, employers must ensure that a work environment is hazard-free. 
Although most accidents cannot be prevented or anticipated, the majority tend to be avoidable. Accidents at work occur when adequate risk assessments are not carried out and when staff members are not appropriately trained or equipped. 
Sometimes incidents arise due to the employee, but an employer has a legal obligation to ensure that the implemented guidelines are being followed. If they don't, then they could be breaching their responsibilities. 
All reasonable measures should be put into place to achieve a purpose; to keep the work environment free from risks. By law, this would include the following:
· Ensure that all employees are provided with personal protective equipment to perform tasks safely (including helmets, gloves, boots, eye protection, ear defenders and slip-resistant soles). Equipment should be maintained under the Personal Protective Equipment at Work Regulations 1992. Additionally, employees must be provided with full training, and other necessary information before using the PPE.
· Ensure hazards are risk assessed and removed/signposted accordingly (with regular inspections being conducted in the workplace)
· Ensure that the risks of developing long-term conditions are assessed and reduced
· Make sure employees have relevant training to do their job safely 
· As part of reporting injuries, diseases, and dangerous occurrences regulations (RIDDOR), employers should ensure that adequate and ongoing training is available to all employees carrying out risky procedures such as manual handling or working on dangerous sites 
· To maintain all equipment, tools, and machinery in good working condition
· To ensure that the work environment is kept clean and free from obstacles 
· Decide how many first aiders are required and to order specific kinds of first aid equipment and facilities 
It is important to report accidents at work because it could lead to stricter legislations and it could notify employers that there is a risk of the incident taking place again, which means steps can be taken to avoid similar incidents. 
Employers should report any serious work-related accidents to the Health and Safety Executive or the Health and Safety department at your local authority. For instance, death, major injuries, collapsed scaffolding, gas leak, disease, or other personal injuries stop employees from participating in their normal work for more than three days. 
If your employer has not implemented enough safety measures and you have an accident at work, it is your employer's responsibility to record and report the accident. Even more so, this will prove whether the employer did anything to prevent the accident from happening. If the employer is deemed liable, you could be eligible to seek compensation by filing a personal injury claim. 
Who is responsible for accidents at work: Your responsibilities as an employee
Employees must also take reasonable care and responsibility for their own health and safety. When an employer complies with the health and safety regulations and provides appropriate training, but an injury still occurs due to the employee not following instructions, then they do not have right to claim compensation.
As an employee, you should abide by the practices that an employer has set in place and do not ignore or disregard the regulations because you could be liable for that accident. Other incidents where employers are not held accountable could include:
An accident at work occurring because of substance abuse

Alcohol abuse causing impaired judgement

Reckless behaviour which could put you or fellow workers in harm's way or purposefully putting yourself at risk.
If, however, none of these apply to your situation, you should apply for an accident claim, contractual sick pay, and access medical care.
Can I make a Claim if I was Partially Responsible for the Accident?
If the Accident was 100% caused by you, you will be unable to make a claim against your employer as they were not responsible for your accident or injuries. If you were partially to blame for your accident, you may be able to make a claim against your employer if it can be proved that their negligence was the main cause of the accident. If you were partially responsible for the accident, the level of compensation you receive may be reduced to reflect this. 
What are reportable accidents at work?
 You can report an accident that results in injuries, so any of the following:
· Slips and trips
· Falls from height, including construction accidents
· Accidents involving machinery which result in amputations whether it happened traumatically at the scene or as a result of injuries sustained after the accident 
· Brain and head injuries 
· Fractures 
· Severe burns and scalding
· Loss of sight or hearing 
· Paralysis 
· Injuries due to enclosed spaces that lead to hypothermia, heat-induced illnesses, or requires the victim to be resuscitated or to be admitted to hospital for more than 24 hours
· Fatality 
What should you do after an accident?
If your employer doesn't take responsibility for your injuries or fails to let you see the accident book to make a report, you should speak to a solicitor. A personal injury claim should not lead to worries over redundancy and you should not have any concerns about that because any employer threatening to dismiss could face additional legal action due to unlawful actions.
Both minor and major injuries should be recorded but any fatal injuries must be reported. If the employer does not have an accident book, it is advised that the claimant records the details and provides the employ with a copy.
It is recommended to seek medical attention and you have the right to seek compensation, even if you believe you are a partly responsible because you can quote 'contributory negligence.' It is important to seek treatment by a qualified doctor because the medical report will prove useful when making a claim. It could also be used to calculate the amount of general damages you could be awarded.
It is also a good idea to take photos of your injury and what may have caused your accident, gather any contact details for anyone who witnessed your accident, and make notes to pass on to a personal injury solicitor.
When necessary, all employers should assess the accident and take actions to stop any future incidents from arising. Once the accident is reported, the employer should offer benefits such as statutory sick pay and lighter duties to the victim.
How much compensation will you receive?
The purpose of compensation is to provide a solution and try to put victims back to the position they were in prior to the accident. Depending on the sustained injuries at work, you could claim for compensation for any costs you have incurred due to that accident. This can include:
Loss of earnings if you required time off work or for any future earnings

Travel costs to and from medical appointments

Care costs if you still need, or needed, care at home because you could not perform your usual daily activities

Medical treatment costs including physiotherapy, alterations to your home or car, prescription costs or counselling
Keeping all receipts and invoices for any other additional losses will help your case because this proves the financial loss and burden.
How long do you have to claim compensation?
There is a three-year time limit for making any accident at work claim if they can be held liable for the injuries. You will lose your entitlement to bring a claim forward if you do not report:
Three years from when you were injured at work (or from the date in which you realised that your injury was caused by an accident at work)

Three years from when you discovered your injuries were linked to the accident sustained at work 

Three years from the date on which you turn 18 years of age if you suffered injuries before this date (this means you must file a claim against an employer before you turn 21)
How to make a personal injury claim?
If you have been injured because of an accident, you should get in touch with a law firm, such as Beacon Law, who specialise in Personal Injury claims. The process for making a claim against your employer will involve:
A phone call with an experienced Personal Injury Solicitor: 

Your Solicitor will need you to provide your employers details, the circumstances, time and date of the accident, the nature of your injuries, and details on whether the accident was reported, or if there were any witnesses present.

Paperwork: 

When you have provided your agreement to proceed with the claim on a no win, no fee basis, we will provide you with some paperwork to fill in regarding your claim.

Claim initiation: 

As soon as you have provided your signed paperwork, we will contact your employer to advise them of your claim.
Why Choose Beacon Law?
Beacon Law provides a team of highly experienced Solicitors and legal professionals. We provide a high level of service to all our clients and work hard to ensure you receive the highest level of accident at work compensation for your injuries. We are specialist Personal Injury solicitors with expertise in all types of claims, including road traffic accidents, slips, trips, falls, and criminal injuries. Beacon Law is regulated by the Solicitors Regulation Authority. 
To find out more about making a workplace accident, take a look at our FAQ's.
Make a Claim
Contact us today to find out if you have a claim.
Use our Contact Forms or Call 0330 1332 857
Address
Beacon Law
1st Floor
Shirley House
12 Gatley Road
Cheadle
Cheshire
SK8 1PY