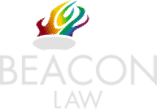 No Win No Fee Injury Solicitors
Find out how much your personal injury claim may be worth
If you have been injured in an accident that was not your fault, it is important to seek the compensation you deserve. At times, this can be a very difficult and expensive process. Beacon Law operates on ano win, no fee agreement which means you will not face any financial implications if your claim is unsuccessful. 
We put the needs of our clients first and will discuss your funding options with you before starting your claim. The following information will explain the no win no fee deal in more detail. 
What is a no win no fee injury solicitor?
A no win no fee injury solicitor is a lawyer who assists in personal injuy cases and offers their services a no win no fee basis, also known as a Conditional Fee Agreement (CFA).
What is  no win no fee compensation?
There are many forms of no win no fee contracts including Conditional Fee Agreements (CFAs), Contingency Fee Agreements (CCFAs), and Damages Based Agreements (DBAs). These are the best way to fund your claim if you are not part of a trade union.
This refers to a legal term which usually involves signing a contract with your personal injury solicitor that states what happens if you don't win your case.
If you do not win your compensation case, you simply do not have to pay any legal costs or a contingency fee for your lawyer's services.
It also includes information about what happens if you do win your compensation claim.
If your claim is successful, the losing party will be ordered to pay the majority of your legal costs including expenses for medical treatments, rehabilitation support and court costs. 
Typically, the injured person will be charged at a rate of no more than 25% of their compensation pay-out for their solicitor's time and efforts.
This percentage may vary and could be less in some cases.
The claimant may also be required to pay a small amout from their compensation to cover legal expenses insurance.
How do no win no fee claims work?
These claims allow personal injury solicitors and their legal team proceed with your case with no up-front costs to be paid. Throughout the compensation claim process, there will be no hidden charges or payments required from the injured person. 
Therefore, this helps the injured party focus on recovering from their injures without stressing about the financial risks.
We can arrange a medical assessment throughout the claims process and you will be provided with free legal advice based on your circumstances.
You should be prepared to provide accurate and detailed information about your injury by having your medical records and evidence during the consultations. 
What can you claim for on a no win no fee basis?
If you have suffered an accident and sustained some sort of injury due to someone elses negligence, you should be entitled to make a personal injury claim.
The most common types of accidents that we can help you claim for on a no win no fee agreement include:
We handle many personal injury compensations claims on a no win no fee basis and we have years of experience dealing with the listed accidents above. Beacon Law will always be honest and let you know whether you have a strong case. 
What happens if you lose your case?
In most cases, the solicitor will have taken out an insurance policy on the claimant's behalf, known as After the Event Insurance (ATE) before starting any case to cover any costs they incur during the claim including court fees, medical reports, and other expenses. Therefore, if your case is not successful, you would not be paying a penny.
If, however, it is found out that you have acted dishonestly in making a claim or if you breach your agreement with us, then you may be held liable to pay costs.
What happens if your claim is successful?
Once the case has concluded, you will only be expected to pay a small contribution to your solicitor's a success fee which will be taken from your compensation award. These costs will be calculated as a percentage and will be discussed with you before legal proceedings start.
However, the legal principle states that most of the legal costs incurred will be recovered by the losing party responsible for causing your accident or injury. 
No win no fee injury solicitors: How is your compensation defined?
Compensation will be awarded in two categories, these are known as general and special damages. This enables you to mskr a claim for the injuries you have suffered in the accident as well as any additional financial losses you have incurred as a result of the accident
General damages refer to the amount you will receive because of your physical pain, suffering, and loss of activities you once enjoyed. This figure is based on the type of injuries you sustained, the recovery time, as well as the impact it will continue to have on your future. 
Special damages include any additional financial losses you sustained as a direct result of your injury including the following:
Loss of earnings, any future earnings, bonuses, and holiday time

Travel costs to and from medical appointments

Parking costs at medical appointments

Compensation for damage to your clothes, and any other personal possessions 

Costs of any care you may have needed and any ongoing care because of long-term injuries (including care received by family members who may have had to work reduced hours to care for you and any required assistance at home to manage your cleaning and cooking)

Rehabilitation, counselling, and medical expenses required because of the injury

Costs of support following the accident and, in the future, e.g., crutches, frames, prosthetic limbs, wheelchairs, physiotherapy etc

Any alterations and modifications required to your home or the cost of moving to an accessible home
Our specialist personal injury lawyers will go through all your losses to ensure you get the highest possible compensation award in the claim against the other party's insurance company, so it is important to keep receipts of all expenses you encounter. 
If the other side denies liability or a compensation figure cannot be agreed upon, your injury solicitor will then issue court proceedings. They will continue to negotiate with the other side until an appropriate settlement is reached.
How long do you have to make a no win no fee injury claim?
You usually have up to three years after becoming aware of the injury to make a claim. It is important to contact us at your earliest convenience to maximise your chances of securing a successful injury claim.
There is no limit on compensating on behalf of a loved one who has not got the mental capacity to make the claim themselves, following a traumatic brain injury for example.
If a loved one passes away during the process of making an injury claim, the three-year deadline begins from the date the person died. We can help you seek compensation for funeral costs, bereavement, and financial losses, particularly if you were dependent on the deceased person. 
How can Beacon Law no win no fee injury solicitors help?
At Beacon Law, regulated by the Solicitor's Regulation Authority (SRA), we have developed a team of experienced legal experts in England and Wales. Our founder set up the original firm in 2002 and prior to this she had handled a large amount of injury claims in other law firms. Due to our extensive years in the industry, we have been able to develop great client relationships and extend our legal knowledge massively. 
If you have sustained an injury or illness, we can help you to regain control of your life. We understand that no win no fee injury claims can be something that our clients do not want to dwell on. Therefore, we work efficiently in order to enable swift settlement. 
Alongside injury claims, we regularly handle matters involving slips, trips and falls, road traffic accidents, medical negligence and animal attacks. 
We can take care of your claim from the first step to successful settlement. When considering the appropriate amount of damages for settlement of your claim we will assess the magnitude of the loss that you have experienced, including loss of income. Whether these are past or future earnings, we can employ our skills to achieve the maximum compensation for our clients. 
Please contact us on 0330 1332 857 if you have any questions or would like to proceed with no win no fee injury solicitors.
Make a Claim
Contact us today to find out if you have a claim.
Use our Contact Forms or Call 0330 1332 857
Address
Beacon Law
1st Floor
Shirley House
12 Gatley Road
Cheadle
Cheshire
SK8 1PY