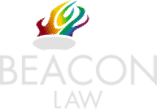 How Does No Win No Fee Work?
Find out how much your personal injury claim may be worth
If you are considering making a n accident claim, you may be wondering "how does no win no fee work?"
Before agreeing to represent you in your case, you (the Claimant) and your Law Firm will agree on the success fee of the claim in a 'no win, no fee' agreement. This success fee will be the percentage of your compensation that your Solicitor is entitled to recover as their fees after you win your claim. This agreement was introduced so anyone who had suffered a personal injury can access legal assistance and pursue a claim against the negligent party.
How does no win no fee work? What is a 'No Win, No Fee' Agreement?
Also known as a Conditional Fee Agreement, the No Win, No Fee Agreement means that if you lose your claim you do not owe your Solicitor any money. This means that all the risk is on the Solicitor should you lose, and you do not have to worry about the legal expenses of your claim, which can reach thousands of pounds. No win no fee agreements are available for many types of claims including, road traffic accidents, accidents at work, accidents in public areas and medical negligence claims.
Your lawyer may choose to take out an insurance policy on your behalf to pay for additional expenses. This is known as After the Event Insurance and is required for most no win no fee compensation claims to cover the costs of any expenses should your case fail. Your solicitor will make you aware of the insurance company used to purchase this insurance and should send you a copy of the policy. You will only be required to pay for this policy if your case is successful and payment will be deducted from your compensation at the end of the case.
What Happens After You Win Compensation?
The Defendant in the case will be liable to pay compensation to you and legal fees to your Solicitor. Your Solicitor is also entitled to charge a Success Fee, which compensates them for the risk they took in a no win, no fee agreement. The success fee is a percentage of your compensation and will be deducted from your compensation after the Defendant has paid. After the success fee and any other fees have been deducted the remaining amount will be awarded to you.
What to Expect After talking to a 'No Win, No Fee' Solicitor
Beacon Law offer a free consultation to provide legal advice and let you know if we believe you have a case. During this initial consultation, the Solicitor will learn the basis of your claim and if your claim has over a 50% chance of winning, we will offer to take on your case on a No Win, No Fee Agreement. If the first Solicitor, you talk to does not believe your case has a high prospect of success, we will be unable to take on your case. If this is the case, feel free to discuss your claim with an alternative firm of Solicitors.
What Happens if the Claim is Unsuccessful?
If your no win no fee personal injury claim is unsuccessful, we will not deduct any legal fees from you. It is important to note that there is no guarantee of your case being successful as there are varying factors, such as lack of evidence, which could put your case at risk of failing.
What Rules Must Your Solicitor Follow?
Solicitors in England and Wales are authorised and regulated by Solicitors Regulation Authority (SRA). In a no win, no fee claim your Solicitor can only be paid if your claim is successful and they must explain all funding options available to you before you decide to instruct them. You Solicitor should also provide you with a copy of all the agreed terms in writing to sign between parties. If you believe a Solicitor may not be following these rules, contact the SRA on their website. You can also check their website if you are unsure a Solicitors actions are lawful.
Can I claim on somebody else's behalf?
In cases where the injured person is unable to enter a No Win, No Fee agreement, their next of kin or another close relative can make the claim on their behalf. The injured person may be too young or mentally incapable of understanding the case, in this case someone can make a claim on their behalf. The solicitor may still require the injured person's consent, but this is not always the case.
In cases where somebody has lost their life as a result of an accident, it is possible for a close relative or civil partner of the deceased to make a claim for personal injury under the Fatal Accident Act 1976.
No Win, No Fee Claims Offered by Beacon Law
Beacon Law offers no win, no fee agreements for all types of personal injury claim. This includes Accidents at work, public liability claims, medical negligence and road traffic accidents.
You may be entitled to accidents at work compensation if you were injured at work because of your employer's negligence, and could have been avoided if your employer had in place proper procedures.
You may be entitled to claim road traffic compensation if you were involved in an accident on the road or with a road user that was caused by another road users negligence or the local Authorities' negligence. You could also claim if you were the passenger of a vehicle involved in an accident.
If you believe you have been provided substandard care by Medical Professional's you may be entitled to medical negligence compensation. You must have proof of negligence such as misdiagnosis and incorrect treatment that has directly caused or worsened medical conditions.
Circumstances When You May Have to Pay Our Fees
There are few instances you will be responsible for our fees. One is in the event you wish to end the 'No Win, No Fee' Agreement, to which you will have to pay our basic costs. You may also fail to cooperate with us, and we will witness you to be in breach of the 'No Win, No Fee Agreement. If you are found to be dishonest with your Solicitor, you will also of breached the Conditional fee Agreement.
Why Choose Beacon Law
Beacon Law is a Firm of highly skilled and experienced individuals. We are proud to work for one of Manchester's leading personal injury practices. Our solicitors are specialist personal injury solicitors and have outstanding client care helping you keep piece of mind. We also offer a No Win, No Fee Agreement to many clients. Contact us today if you would like to know more about "how does no win no fee work?"
Contact us today to find out if you could make a no win no fee personal injury claim.
Make a Claim
Contact us today to find out if you have a claim.
Use our Contact Forms or Call 0330 1332 857
Address
Beacon Law
1st Floor
Shirley House
12 Gatley Road
Cheadle
Cheshire
SK8 1PY