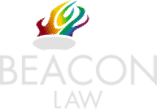 Car Accident Solicitors Manchester: No Win No Fee
Find out how much your personal injury claim may be worth
Car accidents are, unfortunately, fairly common in the UK with over 25,000 drivers being involved in critical accidents within the last year. Having a car accident can have long-term effects leading to severe consequences, such as loss of earnings, an inability to care for others or being forced to take long periods of time off work.
If you have been injured in a car accident and you were not responsible for the accident, you may be entitled to make a personal injury claim for compensation. Whether you were the driver or passenger of a car, motorcyclist or victim of a 'hit and run' you may be eligible to make a claim due to the pain and suffering you endured.
Beacon Law have specialist road traffic accident solicitors who assist claimants in the North West every day.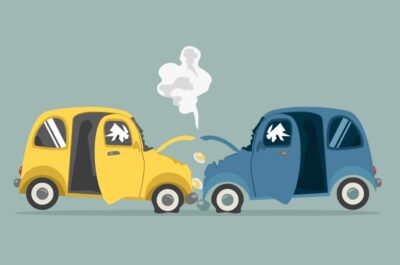 Common causes of car accidents 
You could be eligible to make a car accident claim if you are injured on the road as a result of a variety of road accidents. Here are some of the most common types of road traffic accidents that lead to compensation claims:
 Other vehicle drivers – Other road users are the most common reason that accidents occur. Drivers of other motor vehicles such as motorcyclists, buses, cyclists and cars can all make errors on the road, which can lead to critical incidents. 
Pedestrians – Pedestrians can also cause car accidents as they can step out into the road, resulting in a driver needing to swerve to avoid hitting them, which can force a driver into another vehicle. 
Weather conditions – Poor weather conditions, such as heavy rainfall or snow, can affect a driver's visibility or handling of the car, which heightens the chances of being involved in an incident dramatically. 
Road conditions – Another reason that causes car accidents to occur are neglected roads. Over time, road conditions can become damaged, and they can deteriorate, which makes driving on them much less safe. It is the local authority's obligation to ensure that roads are maintained, and potholes do not occur.
 Following a car accident, ensure that you seek medical attention for your injuries immediately. After this, you should receive details of anyone involved in the accident and report the incident to your insurance company.
Car accident solicitors Manchester: How much will it cost to make my claim?
We offer our services and legal advice for making a claim on a no win no fee basis. This means that if you lose your case, you will not be required to pay anything.
A no win, no fee agreement is used as a way of funding a case where the accident victim does not have the means to pay the costs involved as the case progresses. When acting under this type of agreement, Solicitors will require that their Clients sign a Conditional Fee Agreement (CFA) which means that they agree to pay fees, but only if the claim is successful.
The time limit for making a car accident claim is three years which is similar to most other personal injury claims.
How can Beacon Law, car accident solicitors Manchester, assist?
Beacon Law are a law firm comprised of specialist personal injuries and road traffic accident solicitors with years of experience in dealing with claims for compensation. We can provide you with specialist legal advice for beginning the claims process and help you receive the compensation you deserve.
Our specialist accident claim solicitors are highly experienced in handling road traffic claims.
We have personal injury solicitors in Manchester and the surrounding areas that have acted for different types of personal injury claims, such as medical negligence claims and accident at work claims.
If you have been involved in a road traffic accident as a result of someone else's negligence, you may be able to claim compensation get in touch today.
For a free, initial consultation of your claim, call one of our specialist personal injury lawyers today on 0330 1332 857 or complete our online enquiry form, and one of our experts will call you back. We are registered in England and Wales.
For more information on road traffic accident claims, please visit our road traffic accidents page.
Beacon Law is authorised and regulated by the Solicitors Regulation Authority.
Make a Claim
Contact us today to find out if you have a claim.
Use our Contact Forms or Call 0330 1332 857
Address
Beacon Law
1st Floor
Shirley House
12 Gatley Road
Cheadle
Cheshire
SK8 1PY