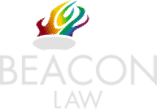 Surgical Negligence Claims – No Win No Fee
Find out how much your personal injury claim may be worth
If you have suffered an injury as a result of a surgical mistake or poor treatment during surgery then you may be entitled to support and compensation for the pain and suffering you have experienced.
Claiming for compensation after suffering a negligent surgical procedure can assist in covering the costs of any specialist treatment you may need, ultimately enabling you to make a quicker recovery and restart your life after the traumatic event.
We understand that experiencing harm due to medical negligence can be distressing, causing frustration and impacting your life significantly. It is natural to feel uncertain about the next steps to take. Our aim is to assist you in understanding your rights and help determine if you have grounds to pursue compensation for a surgical negligence claim.
What is surgical negligence?
Surgical negligence, also known as medical malpractice in the context of surgical procedures, refers to situations where a surgeon or other healthcare professional fails to provide the expected standard of care during a surgical procedure, leading to harm or injury to the patient. The medical negligence solicitors at Beacon Law are highly experienced in dealing with such claims and can effectively advocate for our client's best interests during the claims process.
Our team of solicitors have seen surgical negligence take various forms, claims include:
Surgical errors. These are mistakes made during the surgical procedure itself, such as operating on the wrong body part, leaving surgical instruments or foreign objects inside the patient's body, causing nerve damage, or making incorrect incisions. Surgical error claims are one of the most common under the umbrella of surgical negligence.
Anesthesia errors. Anesthesia is an integral part of many surgical procedures. Negligence can occur if an anesthesiologist administers an incorrect dosage of anesthesia, fails to monitor the patient's vital signs properly during the procedure, or neglects to consider the patient's medical history and allergies.
Post-operative care negligence. Negligence can also occur after the surgical procedure. Inadequate monitoring, failure to check medical records, or insufficient follow-up care can lead to complications, infections, or delayed diagnosis of post-operative issues.
Making a surgical negligence claim
To establish a case of surgical negligence, certain elements must generally be proven, including:
Duty of care: The healthcare professional had a legal obligation to provide a standard of care expected of a reasonably competent professional in their field.
Breach of duty: The healthcare professional deviated from the accepted standard of care, either through actions or omissions, during the surgical procedure.
Causation: The breach of duty directly caused harm or injury to the patient.
Damages: The patient suffered damages, such as physical pain, emotional distress, additional medical expenses, or loss of income, as a result of the negligence.
Claiming for compensation after you have suffered harm due to surgical negligence can enable you to take the time you need to fully recover from your injuries. A compensation award will take the financial pressure of the victim as well as draw attention to the negligence that took place in hopes of it being avoided in future.
Our team of personal injury solicitors at Beacon Law are committed to helping our clients receive the compensation they deserve for their pain and suffering. If you have any queries surrounding making a medical negligence claim then please get in touch with us today to find out more.
What is the process of making a claim?
When you have an initial consultation with our specialist surgical negligence claim solicitors, they will provide you with advice on negligent surgery claims and inform you about the regulations governing time limits. Our lawyers will request information about your surgery and the resulting injuries you suffered. This information will be used to assess the likelihood of your claim being successful.
At Beacon Law, our skilled solicitors will collaborate with medical negligence experts to obtain an expert report that assesses the extent of negligence and breach of the duty of care. This report will provide insights into how the negligence specifically affected your health. As your legal representatives, we will diligently gather all the necessary evidence to strengthen your case, including witness testimonies and comprehensive medical evidence. Our goal is to support your claim by obtaining as much relevant evidence as possible.
If your claim is likely to succeed, our firm will offer to represent you on a "no win no fee" basis, meaning you won't have to pay any legal fees if the claim is unsuccessful.
The defendant will be notified of your claim and may either accept or deny responsibility for your injuries. If responsibility is accepted, settlement negotiations may begin. If denied, legal proceedings may ensue.
It's important to note that each case is unique and the claims process can vary depending on the individual circumstances. Our experienced personal injury lawyers will guide you through the process, provide you with legal advice, and keep you informed at each stage of the process.
At Beacon Law, we understand the physical and emotional strain of making a claim for surgical errors. That's why we're committed to helping our clients get the compensation they deserve. Contact us today for expert guidance on surgery error compensation claims.
What are the time limits to making a claim?
In the UK there are specific time limits, known as limitation periods, within which a claim for surgical negligence must be started. These time limits are set by legislation and are intended to ensure that claims are brought forward in a timely manner.
The general time limit to file a claim for surgical negligence is three years from the date when the negligent incident occurred or from the date when you first became aware that the injury or harm was a result of surgical negligence.
If the claim involves a person who was under 18 years old at the time of the negligence, the three-year limitation period begins from the date of their 18th birthday. In other words, they have until their 21st birthday to initiate a claim.
It is also worth noting that if the individual who suffered surgical negligence lacked mental capacity at the time of the incident, there is no limitation period for starting a claim. The three-year limitation period for compensation for surgical errors would only apply if the person regains mental capacity.
These time limits can vary based on individual circumstances, and exceptions may apply in certain cases. It's advisable to seek legal advice from a surgical negligence claims solicitor who can provide specific guidance based on your situation.
How much compensation could you receive?
The amount of compensation awarded for surgical negligence can vary significantly and depends on various factors specific to each case. Compensation for surgical negligence typically falls into two categories, general damages and special damages.
General damages refers to compensation awarded for the pain, suffering, and loss of amenity caused by the surgical negligence. Special damages aim to compensate for financial losses and expenses directly related to the surgical negligence. This may include medical expenses, rehabilitation costs, loss of earnings of earning capacity, travel expenses and ongoing care or support needs. The actual amount awarded will be based on the specific financial losses incurred and the projected future expenses.
How can Beacon Law assist?
Beacon Law is a specialist personal injury solicitor with ample experience of dealing with no win no fee personal injury claims. Our expertise in this area of law means we can provide an exceptional standard of service to our clients, and we work tirelessly to ensure we achieve the best possible outcome and highest level of compensation for your injuries.
Beacon Law is authorised and regulated by the Solicitors Regulation Authority. To find out more about our no win, no fee claims funding and legal fees, please have a look at the funding section on our website.
If you are looking for more information surrounding surgical negligence claims then please contact us today on 0330 1332 857 or complete our contact form at the top of the page to request a call back from a member of our personal injury team.
Make a Claim
Contact us today to find out if you have a claim.
Use our Contact Forms or Call 0330 1332 857
Address
Beacon Law
1st Floor
Shirley House
12 Gatley Road
Cheadle
Cheshire
SK8 1PY