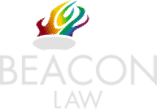 Suing a Hospital for Negligence
Find out how much your personal injury claim may be worth
If you have suffered an injury as a result of negligence whilst in hospital, then you may be entitled to support and compensation for the pain and suffering you have experienced. Claiming for compensation after suffering negligence in a hospital can assist in covering the costs of any specialist treatment you may need, ultimately enabling you to make a quicker recovery and restart your life after the traumatic event.
We understand that experiencing harm due to medical negligence can be distressing and can impact your life significantly. We understand that if you have suffered as a result of hospital negligence, you may be frustrated about what happened and the effect it has had on your life. You may also be confused about what to do next. We will help you understand your rights, how to get the answers you need, and whether or not you could be eligible to claim compensation.
What is hospital negligence?
Hospital negligence, also known as medical negligence or medical malpractice, refers to a situation where a hospital or its staff members fail to provide the standard of care expected in the medical profession, resulting in harm or injury to a patient. Hospital negligence can occur due to various reasons, such as errors with diagnosis, treatment, medication, surgical errors, or overall patient care.
If hospital negligence occurs and results in harm or injury to a patient, the affected individual or their family may have grounds to pursue a claim for medical negligence against the hospital and the healthcare professionals involved. When suing a hospital for negligence, it is important to consult with a legal professional to understand the specific laws and requirements related to medical malpractice.
Our hospital negligence claims process
The case will begin when you make an initial enquiry to Beacon Law, where a member of the team will ask you questions about the medical negligence. If your case is assessed as having merits, then Beacon Law will accept your case and will become your official legal representative. Beacon Law will require access to your medical records when starting your claim to identify the negligence and any past related medical issues. 
The expert solicitors at Beacon Law will liaise with experts in the field of medical negligence in obtaining an expert report to comment on the level of negligence and breach of the duty of care. They will comment on the impact which the negligence had on your health. Furthermore, as your legal representatives, we will assist in gathering all evidence required to make your case stronger. We will assist with obtaining witness evidence and obtaining as much medical evidence as possible to support your claim. 
Beacon Law will assist in negotiating with the medical professional or their agent/solicitor in order to obtain the best possible compensation for you in order to attempt to get you back to a similar situation to before the negligent treatment happened.
While it can be hard for money to actually compensate you for the pain and negligence you have suffered, it can assist in trying to lead a normal life again. You can be awarded the money lost if you have not been able to go back to work and any costs arising from further medical treatment to correct the problem. 
We will be dealing with the medical professional or body directly on your behalf. At Beacon Law, we will liaise with the other side to establish liability or fault. It may be that liability will be difficult to establish, so the case may need to be issued with a Court so that the Judge's guidance can be provided on the case.
While there is a long and timely Court process to go through before the matter gets to Trial, depending on its complexity, it may be that the case does not settle until Trial, where a Judge will be able to make an order.
Time limits for suing a hospital for negligence
In the UK, there is a time limit when suing a hospital for negligence, which is generally three years from the date of the alleged negligence or from the date when the patient became aware of the harm suffered as a result of the negligence. This is known as the limitation period.
If a claim is not brought within the limitation period, it may be barred, and the patient may lose their right to claim compensation.
There are some exceptions to this general rule, such as if the patient is under the age of 18 at the time of the alleged negligence, in which case the limitation period starts from their 18th birthday. Similarly, if the patient lacks the mental capacity to make a claim, there is no time limit when suing the NHS.
What amount of compensation could I receive?
The amount of compensation you receive will be split into two sections: general damages and special damages. General damage refers to the compensation payment you will receive for the pain and suffering you sustained as a result of your injury.
The medical negligence compensation amount for general damages you receive will depend on the severity of your injuries. The amount of time it will take for you to recover from your injuries will also be taken into consideration.
Special damages refer to any additional financial losses incurred. This can include care and assistance, travel expenses, loss of earnings and treatment costs.
We will negotiate a settlement with the Defendant based on our valuation of your injuries using judicial college guidelines. Compensation calculators can be used online, although it should be noted that they are not always accurate.
Why choose Beacon Law?
Beacon Law are registered Solicitors in England and Wales who are authorised and regulated by the Solicitors Regulation Authority. The registered office for Beacon Law is located in Cheshire.
Beacon Law are specialist solicitors in personal injury and have a medical negligence team who are experts in bringing medical negligence claims against the NHS. The solicitors at Beacon Law hold vast experience in hospital negligence claims and will deal with the claim in a professional manner. 
Beacon Law can assist in bringing the claim on your behalf and running the medical negligence case from beginning to end. 
Your medical negligence case at Beacon Law will be under on a no win no fee basis, which vastly minimises the risk of incurring legal costs. Under this agreement you will not incur any costs, even if your case is unsuccessful.
There will be no upfront payment needed, and you will not need to worry about the risk of being in a worse financial situation should your compensation claim not succeed. To find out about our no win, no fee claim funding and the success fee, have a look at the funding section on our website. 
If you are thinking of suing a hospital for negligence, or if you have further queries, please contact a medical negligence solicitor at Beacon Law on 0330 1332 857.
Make a Claim
Contact us today to find out if you have a claim.
Use our Contact Forms or Call 0330 1332 857
Address
Beacon Law
1st Floor
Shirley House
12 Gatley Road
Cheadle
Cheshire
SK8 1PY