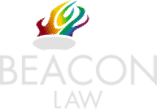 Pressure Sore Claims for Compensation
Find out how much your personal injury claim may be worth
A pressure sore, also known as a bedsore or decubitus ulcer, is a type of injury that occurs when prolonged pressure is applied to the skin and deeper layers of tissue, often as a result of immobility.
This can cause the blood flow to the affected area to be reduced or cut off, leading to tissue damage and the development of a painful, open wound. Pressure sores are most commonly found on bony areas of the body such as the tailbone, hips, and heels, but can be found on any part of the body.
If you or a loved one has developed pressure sores due to negligence of care home staff, for example, you may be able to claim pressure sore compensation.
Preventing pressure sores
The process of developing a pressure sore typically involves the following stages:
Pressure: Prolonged pressure on the skin and underlying tissues, such as from sitting or lying in one position for an extended period of time, causes a reduction or interruption of blood flow to the affected area.
Reduced oxygen and nutrients: The lack of blood flow means that the affected area is not receiving the necessary oxygen and nutrients to support healthy tissue.
Tissue damage: The tissue begins to break down and die, leading to cell death and the formation of a painful, open wound.
Wound progression: The wound may deepen and spread, affecting deeper layers of tissue and potentially leading to serious infections and other complications, such as blood poisoning.
Chronic wound: If left untreated, the wound can become chronic and difficult to heal.
It's important to take steps to prevent pressure sores, such as regularly changing positions, using proper bedding and equipment, and keeping the skin clean and moisturized.
Early detection and treatment of pressure sores can help prevent the development of more serious wounds and reduce the risk of complications.
Pressure sore claims: Negligence of medical staff
Medical professionals have a duty of care to prevent and treat pressure sores and pressure ulcers in their patients. This includes the following responsibilities:
Risk assessment: Regularly evaluating patients for their risk of developing pressure sores and taking appropriate steps to prevent them.
Repositioning: Regularly turning and repositioning patients to reduce the pressure on any one area of the body.
Proper support: Providing appropriate support to patients, including proper bedding and equipment, to reduce the risk of pressure sores.
Skin care: Regularly cleaning and moisturising the skin to keep it healthy and prevent infections.
Monitoring: Monitoring patient's skin for the development of pressure sores and taking prompt action to treat them if they do occur.
Documentation: Keeping accurate and complete records of a patient's pressure sore status and any treatment provided.
Medical staff must also ensure that patients are adequately informed about the risk of pressure sores and how to prevent them. They should also work closely with other members of the healthcare team to provide comprehensive, coordinated care for patients with pressure sores.
Failure to fulfil these responsibilities can be considered medical malpractice and can result in legal action, such as a medical negligence case.
Bed sores can be caused by neglect in medical facilities or nursing homes when the staff does not properly care for patients who are immobile or bedridden.
If you have suffered from pressure sores due to the negligence of medical or care staff, get in touch to speak to our team of medical negligence solicitors about pressure sore negligence claims.
The process of making a pressure sores claim
The claims process for pressure sores compensation typically involves the following steps:
Consultation with a solicitor: You will need to consult with a solicitor who specialises in medical negligence claims, such as Beacon Law to assess your case. They will be able to advise you on your chances of success and the best way to proceed.
Gathering evidence: Your solicitor will need to gather evidence to support your claim. This may include medical records, witness statements, and expert reports.
Making a formal claim: Your solicitor will then make a formal claim on your behalf, setting out the details of your case and the compensation you are seeking.
Defendant's response: The defendant (typically the National Health Service (NHS) or a private healthcare provider) will have a chance to respond to your claim and may admit or deny responsibility.
Negotiations: If liability is disputed, your solicitor may engage in negotiations with the defendant's legal team to reach a settlement. If a settlement cannot be reached, the case may proceed to court.
Court proceedings: If the case proceeds to court, a judge will hear the evidence and make a decision on the matter.
It is important to note that pressure sore claims can be complex and time-consuming, and there is no guarantee of success. However, with the help of a skilled solicitor, it may be possible to claim compensation for pressure sores.
There are times limits for making compensation claims, so we would advise that you start your claim as early as possible.
How much compensation could you be entitled to?
The amount of compensation you can receive in a pressure sore claim will depend on a number of factors, including the severity of your injuries, the impact they have had on your quality of life, and any future care and support you may require.
In general, compensation in pressure sore claims may include the following types of damages:
Pain and suffering: This covers the physical and emotional distress caused by the pressure sores and any treatment required.
Loss of earnings: If you have been unable to work as a result of your pressure sores, you may be entitled to compensation for your lost earnings.
Future care and support: If you require ongoing medical treatment or care, you may be able to claim compensation to cover these costs.
Adaptations to your home: If you need to make adaptations to your home to accommodate your pressure sores, you may be able to claim compensation for these expenses.
It is difficult to provide an accurate estimate of the amount of compensation you may receive without a full assessment of your individual case. However, your solicitor will be able to provide you with a more accurate estimate based on the specific details of your case.
No win, no fee pressure sore claims
Beacon Law offer no win, no fee pressure sore claims to all claimants. "No win, no fee" is a term used to describe a type of legal arrangement in which you can make a claim without having to pay any upfront legal fees. Instead, your solicitor will only receive payment if your claim is successful and you receive compensation.
In the context of pressure sore claims, "no win, no fee" means that you can make a claim without having to pay anything upfront, regardless of whether your claim is successful or not. If your claim is successful and you receive compensation, your solicitor will take a percentage of the compensation as their fee. This percentage is typically agreed upon in advance and will be deducted from your compensation before it is paid to you.
The advantage of making a "no win, no fee" pressure sore claim is that it allows you to make a claim without having to pay any upfront legal fees. This can make it easier for you to access justice and obtain compensation for the harm you have suffered, regardless of your financial situation.
How can Beacon Law assist?
Beacon Law are a nationwide law firm assisting on all types of personal injury claims, including pressure sore claims for compensation.
We have experience in dealing with all types of accident, including accidents at work, road traffic accidents and occupiers liability accidents.
We offer our assistance on a no win, no fee basis which means that if your claim is unsuccessful, you will not be required to pay our legal fees. If your claim is successful, our fees will be deducted from your compensation on conclusion of your case.
We are authorised and regulated by the Solicitors Regulation Authority and can provide you with the legal advice you require as your personal injury lawyer. We will provide assistance throughout your case and act only within your instructions in progressing the matter.
If you require our assistance or wish to discuss your case, please complete the online contact form on our website, and a specialist Solicitor will contact you. Alternatively, you may call us on 0330 1332 857 for free initial advice.
Make a Claim
Contact us today to find out if you have a claim.
Use our Contact Forms or Call 0330 1332 857
Address
Beacon Law
1st Floor
Shirley House
12 Gatley Road
Cheadle
Cheshire
SK8 1PY