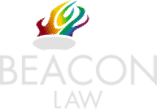 Prescription Error Claims – No Win No Fee
Find out how much your personal injury claim may be worth
Our solicitors work across a variety of medical negligence claims, including prescription error claims.
If you have been the victim of a prescription error, and this negligence has had repercussions on your health, you may be entitled to claim compensation. If you have experienced side effects, compensation can also be very helpful to cover medical costs and help you to rebuild your life.
Medical negligence law can often seem overwhelming. Beacon Law work to reduce your anxiety surrounding making a claim for compensation by providing you with our specialist advice and assistance. Our expert solicitors can help you understand the whole process while working to obtain a fair settlement for your injuries. Please get in touch with our team today to find out more.
Making a Prescription Error Claim
It has been reported that more than 237 million medication errors are made across England each year. This can occur when a medical professional makes a dispensing error by prescribing the wrong dose of medication or prescribing the wrong medication type all together.
For a variety of reasons, including allergens or health risks of the medication, a small error can have much more serious consequences.
If you have been negatively affected by a healthcare professional prescribing medication in the wrong dosage or giving you the wrong medication completely, you may be entitled to make a claim for Prescription Error Negligence.
Our Claim Process
When starting your claim for the prescription error negligence, our experts will collect as much information as possible from you. This allows them to build up a bigger picture of the negligence and advise accordingly. To bring a claim, our solicitors have to prove that there was a duty of care imposed on the professional, and that they breached this duty. It must also be proved that this breach has caused the victim an injury.
It is also highly beneficial to collate evidence. The more suitable evidence collected, the stronger the claim. Our solicitors may arrange for a medical expert to complete an assessment and compile a report of their findings, showing how the negligence has affected your health. Alongside the medical evidence, it is helpful to collect photographic evidence, financial evidence, and witness evidence. Though your medical negligence solicitor will co-ordinate this.
Negotiations with the defendants will commence and your solicitor will work towards the goal of winning you fair compensation. We would consider compensation to be fair if it could place you in the position which you would have been in, had the negligence not occurred. Due to the severity of some negligence, this may not always be possible. Nevertheless, the compensation can help you to rebuild your life, pay medical costs and cover other related expenses.
Our negotiations will take place with the pharmacy/medical professional who is accused of the negligence (or their representing party). These discussions will centre upon the topic of liability or fault. Depending on the circumstances of the matter, these elements can be hard to prove and establish. When we are faced with these difficulties, we can issue the claim with the court for a judge to provide guidance. The matter may be required to proceed to a final hearing, where an order can be made to state the outcome of the proceedings. Throughout this process, your medical negligence solicitor will update you with the next steps and if you have any questions, they will always be on hand to provide advice.
Compensation for a Prescription Error Claim
If a claim is successful and compensation is awarded, the total provided to the claimant will be reflective of two aspects.
Firstly, general damages relate to the severity of the injury itself and any loss of amenity. Generally, the more serious the injury and its side effects, the higher the amount of compensation you might expect to receive.
Next, special damages cover the related financial losses which you may have experienced as a result of the prescription error negligence. If you were compelled to take leave from work, lost earnings could be compensated. It could also cover loss of future earnings if your future work plans are uncertain due to the negligence. Any private medical care you may have had to pay for can also be compensated by the defending party.
Due to our experience in the area, and based on the facts of your claim, we can provide you with an estimate of the compensation which we believe you are likely to receive. Though, compensation estimates are not an exact science thus the figures may change as the matter proceeds.
Time Limits for Making a Prescription Error Claim
Starting a claim for prescription error negligence should be completed promptly, as there are time limits imposed on these cases. The general rule for medical negligence claims is that a claimant has three years to make a claim, from the date that the negligence occurred or from the date of the realisation of the negligence.
If the claimant lacks mental capacity there is no time limits imposed. If the victim of a prescription error is a child, the three-year time limit will commence from the date of their eighteenth birthday.
Why Choose Beacon Law?
The area of medical negligence, with a focus on prescription error claims, is a complex area of the law. As such, you must choose a solicitor who is equipped with the expert knowledge to handle your case effectively. It is vital to instruct a specialist who has experience in the area and can provide advice on your likelihood of success.
If you wish to commence a prescription error compensation claim, Beacon Law is on-hand to assist you. As experts in the area, we can be relied upon to maximise your prospects of success, always handling the matter professionally.
Our medical negligence experts at Beacon Law are registered solicitors, authorised by the Solicitors Regulation Authority, in England and Wales. Though our head office is based in Cheshire, we can act on behalf of claimants across the country.
To allow a claimant to commence a medical negligence claim with financial security, we operate medical negligence claims under a Conditional Fee Agreement. This is also referred to as working on a 'no win no fee basis', where a claimant is not required to pay any legal fees if the claim is unsuccessful. If the claim wins, the firm will require a small percentage of the compensation to cover costs. This figure will always be pre-agreed with our clients and they should not be worried about any hidden costs. To find out more information relating to funding, please visit the designated section on our page.
To find out more about how Beacon Law can help you, and to discuss your Prescription Error Claim, we invite you to call us on 0330 1332 857. Alternatively, you can complete our online contact form and we can call you back.
If you would like to find out about medical error compensation claims and negligence generally, please click here.
Make a Claim
Contact us today to find out if you have a claim.
Use our Contact Forms or Call 0330 1332 857
Address
Beacon Law
1st Floor
Shirley House
12 Gatley Road
Cheadle
Cheshire
SK8 1PY