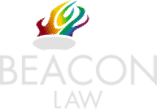 Pregnancy Negligence Claim – No Win, No Fee
Find out how much your personal injury claim may be worth
Pregnancy and birth is a significant phase in a person's life, characterised by both joy and anticipation, as well as heightened medical needs and vulnerabilities.
Throughout the journey of pregnancy, individuals place their trust and well-being in the hands of medical staff, expecting a high standard of care to ensure a healthy pregnancy and safe delivery.
However, there are instances where this standard of care is not met, leading to complications or harm to the expectant mother and baby. In such cases, victims of pregnancy negligence may be eligible to make a pregnancy negligence claim.
To pursue a pregnancy negligence claim, individuals should consult with a medical negligence lawyer who specialises in pregnancy negligence cases. Our team of solicitors can help investigate the circumstances surrounding the pregnancy and determine if there is evidence of medical negligence or wrongdoing.
If so, we can help to pursue compensation for damages, which may include medical expenses, future medical care, lost wages, and pain and suffering. It is important to note that pregnancy negligence claims can be complex and may take a long time to resolve. The team at Beacon Law can guide you through the legal process and help you understand your rights and options.
Pregnancy injuries that can lead to a claim
Pregnancy negligence can manifest in various forms, each potentially leading to harm for the expectant mother or the unborn child. Some examples of pregnancy negligence that may lead to claims include:
Misdiagnosis or Delayed Diagnosis: This can include failure to identify or timely diagnose medical conditions that can affect the mother or foetus, such as gestational diabetes, pre-eclampsia, an ectopic pregnancy or infections. Delayed diagnosis of high risk conditions can lead to worsening conditions and complications.
Medication Errors: Incorrectly prescribed medications or dosages can pose serious risks during pregnancy. For instance, prescribing medications that are contraindicated during pregnancy or failing to adjust dosages based on pregnancy-related changes can lead to harm.
Failure to Monitor: Regular monitoring of the mother's health and the foetus's development is crucial. Negligence may involve not performing necessary ultrasounds, tests, or prenatal screenings, missing signs of foetal distress, or not responding appropriately to concerning symptoms.
Inadequate Communication: Healthcare providers must provide clear and accurate information to expectant mothers, allowing them to make informed decisions about their care. Negligence can occur if important information about risks, procedures, or alternatives is not adequately communicated.
Errors During Delivery: Mistakes made during labour and delivery can have severe consequences. These may include improper use of forceps or vacuum extraction, failure to perform a timely caesarean section when necessary, or injuring the mother, causing injuries such as perineal tears or damage to organs. These injuries can cause severe issues for the baby, such as brain damage, which can lead to cerebral palsy.
Negligent Neonatal Care: After birth, negligent care of the new-born can lead to injuries, health issues or even neonatal death. This may involve mistakes in administering medications, not monitoring for complications, or mishandling the baby.
Lack of Adequate Follow-Up: After childbirth, mothers and infants require follow-up care to ensure their well-being. Negligence can occur if healthcare providers do not schedule or provide appropriate follow-up appointments or fail to address concerns raised by the patient.
It is important to note that each case is unique, and the presence of negligence depends on various factors, including the accepted medical standards, the specific circumstances, and the harm caused. If you believe you or a loved one has been a victim of pregnancy negligence, consulting with legal and medical professionals is recommended to assess the situation and explore potential courses of action.
Am I eligible to make a claim?
Whether you are eligible to make a pregnancy negligence claim will depend on the specific circumstances of your injury. Generally, if your injury was caused by someone else's negligence or intentional actions, you may be eligible to bring a claim for both mother and baby.
To determine whether you have a valid claim, it is important to consult with a personal injury solicitor. We can evaluate the facts of your case and advise you on your legal options. Some of the factors that may be considered when determining eligibility for a pregnancy injury compensation claim include:
Liability: In order to make a successful compensation claim, you must be able to prove that someone else was at fault for your injury. This would generally be a medical professional who was present during the pregnancy and caused harm or injury by negligence or malpractice.
Damages: You must also be able to demonstrate the extent of your damages and injuries. Evidence could include medical reports, lost wages, and other financial losses related to your injury.
If you believe you may have a valid injury claim due to injuries you or your baby have suffered, it is important to speak with a personal injury specialist as soon as possible.
What is the process of making a pregnancy negligence claim?
The first thing a person should do after suffering a pregnancy injury is seek the most appropriate medical treatment, whether it be at a hospital or your local GP. It is important to document all of your injuries and keep a hold of any official documentation outlining the diagnosis and/or medical treatments.
Our pregnancy injury solicitors can then talk you through the process of making a claim, including the time limit regulations and an evaluation on the chances of your claim being successful. It is then important to gather all relevant evidence that can be used to support your claim for compensation. Evidence could include medical records and witness statements.
Proving pregnancy negligence requires establishing that the healthcare provider breached their duty of care – that is, they did not meet the accepted medical standards – and that this breach directly caused the harm suffered.
Our team will then file the claim on your behalf and inform all of the relevant parties to the case. We work tirelessly to achieve the best outcomes for our clients and negotiate on their behalf to obtain the most appropriate compensation and medical care for their injuries.
If a settlement cannot be reached between the parties, then a claim can be progressed to court proceedings for a judge to decide the final outcome of the case.
The process of making a personal injury claim can be complex, and it's important to work with an experienced solicitor who can guide you through the process and help you achieve a successful outcome. Our pregnancy injury claim solicitors are highly experienced and offer no win no fee agreements, meaning you will not have to worry about the legal costs of making a claim if you are not successful. 
How long do you have to make a pregnancy negligence claim?
In the UK, the time limit to make a pregnancy negligence claim is generally three years from the date of the injury or from the date that the person affected became aware that the injury was a result of medical negligence. This time limit is set by the Limitation Act 1980.
It is important to note that there are some exceptions to these time limits, such as cases involving mental capacity or where the injury is not discovered until many years later. In these cases, the time limit may be extended.
It is recommended that anyone considering a pregnancy negligence claim seek legal advice as soon as possible, as there may be complex legal and medical issues to consider. A qualified solicitor who specialises in clinical negligence cases can provide guidance on the specific circumstances of the case and help determine the appropriate course of action.
How can Beacon Law assist?
Whilst pursuing a pregnancy negligence claim, Beacon Law's medical negligence solicitors can be your source of support and will help you recover the amount of compensation that you deserve. We understand that the process of making maternal negligence claims can be difficult, so we will be there to guide you every step of the way.
If you or your child have suffered a pregnancy injury, we believe that you should have access to the best possible medical care and support available, and our personal injury compensation claim solicitors endeavour to provide this to our clients. Due to our association with medical professionals, we are able to provide you with private treatment to assist you in your recovery.
We value each client that we have the pleasure of working with, listen carefully to our clients' wishes, and will aim to complete your medical negligence claim in a timely manner so that you can receive the compensation that you deserve as soon as possible.
Please do not hesitate to get in touch today if you have suffered a pregnancy injury and wish to discuss your case with a member of our experienced team. You can contact us using the online form below or email us at info@beaconlaw.co.uk.
Make a Claim
Contact us today to find out if you have a claim.
Use our Contact Forms or Call 0330 1332 857
Address
Beacon Law
1st Floor
Shirley House
12 Gatley Road
Cheadle
Cheshire
SK8 1PY