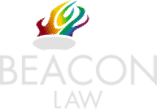 Medical Negligence Solicitor Northampton- No Win No Fee
Find out how much your personal injury claim may be worth
Medical negligence, also called clinical negligence, occurs when a healthcare practitioner, like a doctor, surgeon, or nurse, fails to deliver an appropriate level of care to a patient, resulting in harm, injury, or even death. It occurs when a healthcare provider deviates from the accepted norms and standards of medical practice, leading to inadequate or substandard treatment.
Instances of medical negligence can manifest in various ways, including delayed diagnosis, errors during surgical procedures, mistakes in medication administration, birth injuries, errors in anaesthesia administration, failure to obtain informed consent, improper treatment, failure to monitor a patient's condition, and neglect in providing post-operative care. These actions or omissions can stem from errors in judgment, lack of competence, negligence, or non-compliance with established protocols.
We firmly believe that individuals affected by clinical negligence deserve assistance and compensation for their pain and suffering. Compensation can help cover the costs of future treatment or medical care, alleviating the financial burden resulting from the inflicted pain. If you are seeking legal guidance, please get in touch with Beacon Law today to speak with our team of medical negligence solicitors, Northampton.
Examples of Medical Negligence
Clinical negligence can manifest in various forms, as healthcare professionals can make errors or exhibit negligence in different aspects of patient care. There are many types of medical negligence, including the following:
Misdiagnosis or delayed diagnosis
Medication errors
Anaesthesia mistakes
Failure to obtain informed consent
Improper treatment
Failure to monitor a patient's condition
Negligence in providing post-operative care
It's important to understand that not all errors made by healthcare professionals automatically qualify as medical negligence. To establish a case of medical negligence, you must demonstrate that the healthcare professional's actions fell below the expected standard of care for a reasonably skilled professional in a similar situation. Additionally, you must show that these actions directly caused your injury or harm.
The standard of care is determined by assessing the actions of other healthcare professionals in the same field facing a comparable situation, typically done using a clinical negligence panel. Consequently, what constitutes medical negligence can vary depending on the circumstances.
For instance, if a doctor makes an error during a routine surgery, it may not be considered negligent if it aligns with the actions of a reasonably skilled doctor in that situation. However, if the same doctor makes an error during a high-risk surgery, it may be deemed negligent because the standard of care is higher for such procedures.
What is the process of making a clinical negligence claim?
The process of making a medical negligence claim against the NHS or private establishment can be quite complex, and so it is recommended you obtain advice from an experienced clinical negligence solicitor as soon as possible. We will ask you about the circumstances of your injuries and provide advice on the viability of your case.
Our experienced solicitors in Northampton will work with independent medical professionals in the field to obtain a report that comments on the level of negligence and breach of duty of care. This report will also assess the impact of negligence on your health. As your legal representatives, we will gather all necessary evidence to strengthen your case. This includes obtaining witness statements and gathering extensive medical evidence to support your compensation claim.
Throughout the process, Beacon Law's medical negligence solicitors, Northampton, will handle all communication and interaction with the opposing party on your behalf. We will engage in discussions to establish liability or fault. In some cases, if liability is contested, the matter may need to proceed to court for the judge's guidance on the case.
How can Beacon Law assist?
Beacon Law are registered Solicitors in England and Wales who are authorised and regulated by the Solicitors Regulation Authority.
The solicitors in our law firm at Beacon Law hold vast experience in personal injury claims and medical negligence cases and will deal with the claim in a professional manner.
Beacon Law can assist in bringing the medical negligence claim on your behalf and running the case from beginning to end; whether you have been a victim of a medical mistake or misdiagnosis, we can help you.
Your medical negligence claim case at Beacon Law will be on a no win no fee basis, which vastly minimises the risk of incurring legal costs. Under this agreement, as long as you corporate through the process of the claim, you will not incur any costs, even if your case is unsuccessful. There will be no upfront payment needed, and you will not need to worry about the risk of being in a worse financial situation should your claim not succeed.
To find out about our no win, no fee funding and legal fees, and the success fee, have a look at the funding section on our website.
If you have experienced medical negligence in Northampton and are looking for expert advice on making a claim, then please do not hesitate to get in touch with our team at Beacon Law today. on 0330 1332 857.
Make a Claim
Contact us today to find out if you have a claim.
Use our Contact Forms or Call 0330 1332 857
Address
Beacon Law
1st Floor
Shirley House
12 Gatley Road
Cheadle
Cheshire
SK8 1PY