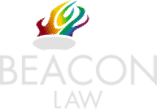 Whats my Claim Worth? Beacon Law Advises
Find out how much your personal injury claim may be worth
When you have experienced an accident and suffered an injury that wasn't your fault, understandably you may consider whether you are entitled to any compensation. Estimating how much an individual claim might be worth is a complicated matter, and personal injury experts can only advise on a rough figure from public personal injury compensation guidelines before the point of settling your claim based on a range of evidence.
Realistically, each case will have a number of different factors that will influence compensation amounts, from the circumstances surrounding the event to the severity of injuries you have suffered and the impact the injuries have had on your day to day life.
Our expert personal injury solicitors can advise you on your case and discuss how much you may expect to receive, though it is always just an estimate taken from the amounts given by the Judicial College Guidelines for personal injury compensation.
Our specialist team of personal injury solicitors at Beacon Law are well equipped and highly experienced to assist clients on a range of injury claims, from serious and sometimes fatal injuries, to common slips, trips and falls.
We possess the relevant legal expertise to ensure our clients receive the highest amount of compensation possible for their pain, suffering and loss, offering our services on a no win no fee basis. Please get in touch today to find out more information on how we can help you.
If you are wondering, "what's my claim worth?" we advise you to read on.
What's my claim worth? Calculating compensation
The level of compensation you might receive is split into two categories for a personal injury compensation claim, general damages and special damages.
General damages refer to your pain, suffering and loss as a result of your accident and/or injury. 'Pain, suffering and loss of amenity (PSLA)' is the term used to describe the impact an injury or illness has had on your life. Your personal injury solicitor will then look at the Judicial College's guidelines for compensation as a starting point in assessing your claims worth. The guidelines help solicitors to negotiate with insurance companies and other third parties for your compensation when it comes to settling your case. The guidelines also take into account both physical pain and injury and mental health or psychological suffering.
You can find the compressive list of tables from the Judicial College online, but as an example of the guidelines please see the list for personal injury compensation amounts of head/brain injury:
Minor brain or head injury £1,880 to £10,890
Less severe brain damage £13,070 to £36,740
Moderate brain damage £36,740 to £186,890
Moderately severe brain injury £186,890 to £240,590
Very severe brain damage £240,590 to £344,640
Such guidelines give all officials in the personal injury process a starting point in which they can assess and negotiate your claim for compensation. It is worth noting that it is more complicated to estimate compensation if you have suffered more than one injury, it is not as simple as adding two compensation guidelines together.
After general damages, personal injury solicitors also need to calculate any special damages you have suffered as a result of the accident. Special damages generally account for any financial losses and expenses a person has suffered as a result of their injury.
This could include loss of earnings if they had to take time of work or stop working completely due to their injury, or costs for medical treatment and bills, travel costs and physiotherapy to name but a few.
Calculating both the general and special damages related to your claim our specialist solicitors can then fight your no win no fee claim with the defendant and hope to come to a settlement agreement. 
If you would like more information regarding the Judicial College Guidelines for compensation amounts, then you can speak to one of our personal injury solicitors today.
Many firms offer a personal injury claims calculator to help your find out how much your claim could be worth; however, these claim calculations are not always accurate as they do not have sufficient information to correctly value your claim for compensation.
Does the cause of the injury affect/change the compensation?
The guidelines and compensation amount typically do not reflect circumstances of injury, however in practice the cause of injury can have some effect on the amount of compensation awarded in the claims process.
However, different claims processes may attract different levels of compensation; for example, compensation claimed following a criminal injury using the Criminal Injury Compensation Authority tend to be lower than claims for personal injury made against an insurer following an accident at work, for example.
Adjustments to the amount of compensation
A number of things may be added or deducted to your compensation amount over the course of your accident claim. If you have multiple injuries, then your amount can be adjusted to compensate for all of them.
Also, depending on the claim itself and the circumstances, a number of factors can lead to deductions from your final compensation amount, such as split liability deductions (if you were partly to blame for the accident), your personal injury solicitor's success fees, After the Event insurance, plus tax and benefit deductions.
These deductions will be discussed with you before settlement of your claim; our success fees and insurance policy deductions will also be agreed before we start your claim.
How can Beacon Law help?
When considering how much your compensation claim is worth, it is important to get advice from trusted sources, such as a personal injury specialist like Beacon Law. Our team have significant experience in dealing with a range of personal injury cases, from road traffic accidents and injuries at work to serious medical negligence claims.
Our expertise in this area of law means we can provide an exceptional standard of service to our clients, and we work tirelessly to ensure we achieve the best possible outcome and highest level of compensation for your injuries.
Beacon Law is authorised and regulated by the Solicitors Regulation Authority. To find out more about our no win, no fee claims funding and legal fees, please have a look at the funding section on our website.
If you are still wondering "what's my claim worth," get in touch with our team today.
If you have suffered an injury at the fault of someone else, then please contact us today on 0330 1332 857 to start your claim or complete our contact form at the top of the page to request a call back from a member of our personal injury team.
Make a Claim
Contact us today to find out if you have a claim.
Use our Contact Forms or Call 0330 1332 857
Address
Beacon Law
1st Floor
Shirley House
12 Gatley Road
Cheadle
Cheshire
SK8 1PY