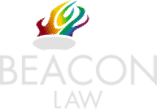 Thumb Injury Claim: Get the compensation you deserve
Find out how much your personal injury claim may be worth
Thumb injury claim
Your thumb is the most important digit on your hand. An injury to your thumb can have serious effects and your ability to grasp, grip or pinch is likely to be reduced significantly. This can have a long term impact on your daily life, and it could even prevent you from being able to drive, write or work for a period of time.
Thumb injuries can range from relatively minor cuts and sprains to much more serious injuries such as the loss of the tip of the thumb or even amputation. Importantly, if you have suffered a thumb injury as a result of someone else's negligence, you could be eligible to make a thumb injury claim for compensation.
At Beacon Law, our team is here to help if you are considering making a thumb injury claim. Where there is a realistic chance that you will be compensated, we could take on your case on a no win no fee basis. Get in touch today to find out if you could pursue a personal injury compensation claim for your thumb injury.
Common causes of thumb injury claims
Thumb injury accidents can occur for a variety of reasons. If you have suffered a thumb injury, you may be entitled to make a claim for compensation. The most common accidents we see that lead to thumb injury claims includes the following:
Slips, Trips and Falls – Hazards such as obstructions in walkways, wet floors without signage and a general lack of safety procedures can all cause you to trip or fall, which can lead to a thumb injury. These accidents typically happen due to negligence from those responsible for the area the accident occurred in and could often have been prevented.
Work related injuries – If a job involves manual labour or dangerous machinery, employees must be given proper safety training before they begin. It is part of the employer's responsibility to ensure that all staff are trained and have been provided with appropriate PPE. If your employer failed to meet these requirements and you were involved in an accident at work as a result, you could be eligible to make a claim.
Road Traffic Accidents (RTA)

– Negligence from other road users can cause accidents on the road and can lead to serious injuries including thumb injuries.

Depending on how the road traffic accident happens, the severity of the injuries sustained can vary tremendously. 
Sport accident – Many accidents that happen at sporting events can lead to thumb injuries. Inappropriate tackles can cause you to fall over and injure your thumb. Poorly maintained fields or courts and faulty sports equipment can also lead to an injury. 
Medical negligence – Doctors and medical staff have a duty of care for their patients to ensure their safety. If you have had surgery on your thumb and it did not go to plan, or it worsened the pain of the thumb injury, you could make a claim for medical negligence.
These are just some examples of accidents that can lead to thumb injuries. If you have suffered a thumb injury in an accident that was not listed above, and the accident was due to someone else's negligence, you can still enquire about a compensation claim. Contact us today to speak to one of our experienced personal injury solicitors.
Common types of thumb injuries
There are a number of different types of thumb injuries that you might want to claim compensation for. These include:
Thumb fractures
Dislocation injuries
Cuts, lacerations and bruises
Soft tissue damage (strains, sprains and tears)
Thumb amputations or partial amputations
Broken thumb
The more severe the injury, the longer the recovery time will be. Injuries such as dislocations or minor breaks can heal after a short period of time. In contrast, crush injuries, multiple fractures, or ligament damage will take a long time to heal and may need further medical intervention, such as surgery. The severity of any thumb injury will impact the amount of compensation you will be entitled to.
Thumb injury claim process
At Beacon Law, we offer accident victims a free initial consultation regarding their potential cases. Our solicitors will discuss the circumstances and details that lead to your thumb injury. Once the solicitor has this information, they will give their expert opinion on whether a thumb injury compensation claim should be pursued and its prospects of success.
If it is determined that you may have a strong case for a thumb injury compensation claim, you may be advised to proceed under a no win no fee agreement. A no win no fee agreement, otherwise known as a conditional fee agreement, is used as a way of funding a compensation case where the accident victim does not have the means to pay the costs involved as the case progresses.
One of the most important features of a no win no fee basis is that if you do not succeed in your claim, then you will not be liable to this firm for our fees. Beacon Law will work hard to ensure you obtain maximum compensation for your injuries and additional losses.
Evidence to support a thumb injury claim
When making a thumb injury claim, it is important that you have the relevant evidence needed to strengthen your claim. During an initial consultation with a personal injury solicitor, they will discuss the evidence that you have collected, which will determine the case's prospects of success.
Evidence that could help you to strengthen your claim includes:
Photographs of the accident scene to help show how your thumb injured. Photos of any visible wounds after the accident occurred can also help.
Medical reports detailing any medical treatment that was required after the accident can be used to prove the type of thumb injury you sustained and the severity.
Witness statements from any individuals that saw the accident happen will help strengthen your case. They may also be asked for a statement if the defendants refuses to accept liability for the accident.
Accident report forms should be provided if you have suffered a thumb injury at work or on a business premises.
CCTV footage of when the accident happened should be provided if it was recorded. You should try to obtain this footage as quickly as possible, as CCTV footage is often deleted after a few weeks.
Time limits for thumb injury claims
As with most personal injury claims, thumb injury claims must be started within 3 years from the date that the thumb injury occurred. For a vibration white finger injury and other similar conditions that affect the thumb and are not immediately obvious, the limitation period will commence from the date that the injury was diagnosed by a medical professional.
Claims can be processed quickly, especially when the defendant admits liability immediately. In these cases, you could receive a settlement in a matter of months. For more serious thumb injury cases, the legal process could take over a year whilst the severity of your injury is investigated.
When that happens, your personal injury solicitor could be able to secure interim payments to cover lost earnings or other expenses that must be covered before your claim is finalised.
How much compensation could I receive in a thumb injury claim?
The amount of compensation awarded for your injuries will be based on the level of pain and suffering and loss of amenity as a result of the thumb injury. It is challenging to value a claim without knowing all the details of the injury. As many injuries are complex, especially those that are ongoing, it may be necessary to obtain a medical evaluation of your injuries before estimating the value.
The valuation of your general damages (injury) will be based on recent case law, as well as guidelines set out by the Judicial College.
The subject of special damages relates to incurred and expected future financial losses. In addition to your thumb injury claim, you may also be able to claim for additional financial losses. These can include the following:
Loss of earnings.
Future loss of earnings.
Medical expenses.
Travel expenses.
Additional equipment required
The issue of special damages is more straightforward because it will merely reimburse the claimant for expenses incurred to date and any additional costs in the future. When it comes to rehabilitation costs and other medical costs, the Courts will require medical professionals' official guidance.
How can Beacon Law assist with thumb injury claims?
Beacon Law provides a team of highly experienced personal injury solicitors and legal professionals. We offer a high level of service to all our clients and work hard to ensure you receive the highest level of thumb injury compensation for your injuries. We are specialist personal injury claims solicitors with expertise in all types of claims, including road traffic accidents, slips, trips, falls, and criminal injuries.
Claiming compensation can be a difficult task to carry out alone; therefore, it is essential that you have expert Solicitors to guide you through the process.
To find out more about how our specialist solicitors can help you get your thumb injury compensation claim to be a success and how we can help you with your legal fees and compensation settlement, look at the funding section on our website.
You can request an initial consultation by completing the online help form, and an expert in the field with contact you to discuss your case. Alternatively, you can call us on 0330 1332 857, and we will be happy to assist you with your query.
Our law firm is authorised and regulated by the Solicitors Regulation Authority. Our solicitors are registered in England and Wales.
Make a Claim
Contact us today to find out if you have a claim.
Use our Contact Forms or Call 0330 1332 857
Address
Beacon Law
1st Floor
Shirley House
12 Gatley Road
Cheadle
Cheshire
SK8 1PY