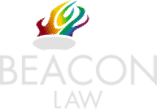 Serious Injury Lawyer: No Win, No Fee
Find out how much your personal injury claim may be worth
Serious injuries, otherwise referred to as catastrophic injuries, have a sudden and enduring effect on the injured person and their family. This type of injury may also include those which can reduce the injured person's life expectancy. Serious injuries can leave the injured person unable to work and can put them and their family at financial risk.
Beacon Law deal with many types of claims in which a Claimant has suffered a serious injury. If you have been involved in an accident which has resulted in you suffering from severe injuries, contact us today to speak to a serious injury lawyer to determine your eligibility to claim compensation.
What is classed as a serious injury?
Serious injuries or illnesses are those that have a significant and long term impact on the life of the injured person. These injuries are generally defined as significant physical trauma to the body that requires immediate medical attention. Examples of serious injuries can include the following:
Examples of serious injury accidents
There are a variety of accidents that can result in serious injuries. Some of the most common accidents that we see that lead to serious injury claims include:
Road traffic accidents – Accidents that occur on the road can lead to severe and often life changing injuries. Road traffic accidents can result in serious injuries due to the amount of force involved. If the accident was caused by another road user's negligence, the victim may be able to file a claim against the driver's insurance company.
Slip and fall accidents – Slip and fall accidents can be caused by a variety of factors. Serious injuries can occur when a person falls from a great height or slips across debris that has been left on the ground. If the slip or fall was caused due to negligence and could have been prevented, the person may be able to make a claim against the property owner or manager.
Work-related injuries – Serious injuries can occur in the workplace, particularly in manual labour industries. Work related accidents can occur when workplace protocol is not followed, or health and safety standards are not met. If the injury was caused by an unsafe work environment or a co-worker's negligence, the victim may be able to file a workers' compensation claim, or a personal injury claim against their employer.
Criminal injury – Victims of severe violent crimes can suffer serious injuries as a result. Criminal injury claims are managed by the Criminal Injuries Compensation Authority (CICA) and can be made for serious injuries.
These are just a few examples of accidents that lead to serious injuries claims. You may still be eligible to make a serious claim if the accident you were involved in is not listed. Get in touch with a serious injury lawyer today to determine your eligibility to make a claim.
Serious injury claims process
The process of filing a serious injury compensation claim can vary depending on the circumstances of the case. However, in general, the following steps are typically involved:
Seek Medical Attention: The first step in the process is to seek medical attention from a medical professional. Your medical records will be important evidence in your claim. Therefore, it is important to document your injuries as soon as possible.
Consult with a personal injury solicitor: Consider consulting with a personal injury solicitor. They can advise you on your legal options and help you navigate the claims process.
Investigation and Documentation: Your solicitor will work with you to investigate the circumstances of your injury and gather evidence to support your claim. This may include medical records, witness statements, and other documentation.
Submitting the Claim: Your solicitor will help you prepare and submit your claim to the responsible party or their insurance company. This will include a demand letter outlining the extent of your injuries and the compensation you are seeking.
Negotiation: Once the claim is submitted, negotiations will begin with the responsible party or their insurance company. Your solicitor will work with you to negotiate a fair settlement that compensates you for your injuries and losses.
Litigation: If a fair settlement cannot be reached through negotiations, your solicitor may file a claim on your behalf. This will involve going to court and presenting your case to a judge or jury.
Settlement: If a settlement is reached either through negotiation or litigation, you will receive compensation for your injuries and losses.
If a loved one or relative suffers a serious injury and cannot represent themselves, it is possible to start a claim on their behalf as a 'litigation friend'.
Whether you are making a claim or you are claiming on behalf of someone else, it is important to work with an experienced serious injury lawyer who can guide you through the claims process. They can also help to ensure that you receive fair compensation for your injuries.
How much is my serious injury claim worth?
The amount of compensation awarded will be split into two sections: general damages and special damages. General damage refers to the compensation payment you will receive for the pain and suffering you sustained as a result of your injuries.
The amount of general damages compensation you receive will depend on the severity and impact of your injuries. The amount of time it will take for you to recover from your injuries will also be taken into consideration.
The body part affected will also be taken into consideration when calculating a valuation of your injuries. Special damages refer to any additional financial losses incurred. This can include care and assistance, travel expenses, loss of earnings and treatment costs.
We will negotiate a settlement with the Defendant based on our valuation of your injuries and special damages.
What is the time limit for making a serious injury claim?
In the UK, there is a general requirement that a serious injury claim must be brought within three years of the date of the accident. This time limit can be extended in certain circumstances.
If the claimant is a child, the time limit will not begin until they have reached 18 years of age. Additionally, if the claimant lacks the mental capacity to make a claim, then the three year limitation will not apply unless they regain mental capacity at a later point.
How can Beacon Law assist?
A serious injury can have devastating consequences for you and your family. It is, therefore, essential that you have a serious injury lawyer on your side to represent you and your needs.
At Beacon Law, we are specialist injury lawyers dealing daily with personal injury cases, including serious injury cases. We are a leading firm of personal injury lawyers and are regulated by the Solicitors Regulation Authority.
We will work closely with you and within the instructions you provide. We will aim to support you through a time which is already difficult for you and provide the best case management possible through the complex legal proceedings which you may face in a complicated serious injury claim.
We work on a no win no fee basis. This means that as long as you comply throughout the case, you are unlikely to be ordered to pay any fees, even if you are unsuccessful. More details can be provided about our retainer.
If you require legal advice on a potential case or assistance, please contact us on 0330 1332 857. Alternatively, you are welcome to complete our online form, and an expert will contact you to discuss your queries and case.
Make a Claim
Contact us today to find out if you have a claim.
Use our Contact Forms or Call 0330 1332 857
Address
Beacon Law
1st Floor
Shirley House
12 Gatley Road
Cheadle
Cheshire
SK8 1PY