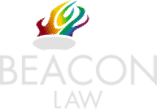 Serious Back Injury Claim for Compensation
Find out how much your personal injury claim may be worth
It is undeniable that the back is a crucial and vulnerable part of the body that necessitates constant attention and care. Any injury to the back can result in temporary or potentially permanent damage to your mobility, particularly if the injury is severe.
The spine, one of the most crucial bone structures in the body, is supported by the back. The spine is critical for our body's motion, balance, and stability. If you harm or injure your spine, it can have a life-altering impact on your existence. A back injury can have significant consequences for both your personal and professional life and can make you incur many financial losses.
Back injuries can make even the simplest daily activities difficult to perform. Serious back pain can limit you from carrying out basic tasks and can prevent you from fulfilling your job responsibilities. If you are unable to move, you may need to take time off work to recover.
If you have suffered a back injury due to someone else's negligence, you may be able to file a serious back injury claim. If you're considering making a claim, you may be curious about how much compensation you can receive for a back injury.
Common accidents that lead to serious back injuries
At Beacon Law, we deal with a variety of serious back injury claims. In our experience, some of the most common causes of back injury claims include:
Road traffic accidents – Many road traffic accidents, such as car accidents and cyclist accidents, can lead to serious back injuries. These accidents are often caused by negligent driving from other road users.
Accidents at work – Your employer has a duty of care to ensure that your workplace is as safe as possible. Your employer must provide the correct training and ensure that the correct health and safety measures are in place to protect you against accidents at work. If your employer failed to put these in place, you could be able to make an injury at work claim against your employer.
Slips, trips and falls – Trips and falls in public places can cause multiple injuries in the back and other parts of the body. These accidents can be caused by objects being left on pathways or if a path has not been maintained to a good standard by the local council.
Sports accidents – Many accidents that happen at sporting events can events can lead to a serious back injury claim. Inappropriate tackles, faulty equipment or poorly maintained fields can lead to serious injuries.
Medical negligence – Back operations must be performed with considerable care. However, in some cases, medical professionals can make mistakes while operating and cause unnecessary pain.
These are just some examples of accidents that can lead to back injuries. If you have suffered a serious back injury, you may be eligible to make a serious back injury claim. Contact us today to speak with one of our specialist personal injury lawyers.
Types of serious back injuries
There a many different types of back injuries for which you may be able to make a claim. Here are some examples:
Fractured vertebrae
Soft Tissue Damage
Spinal injuries and spinal cord damage
Prolapsed Disc
Muscle strain 
Lower back pain 
These are just a few back injuries. These injuries vary from minor to severe injuries, and all have different recovery times. Minor back injuries, such as muscle strains, only take a short time to heal. More severe back injuries will take longer to recover from and may require surgery and physiotherapy treatment.
What should I do following a back injury?
If you have suffered a serious back injury, the first thing you should do is seek medical attention for your injuries. Receiving an official medical report can also help to strengthen your serious back injury claim.
Following this, you should then report the accident to the responsible authorities as soon as possible so that they can make a record of the accident.
You should also attempt to gather evidence of the accident if it is possible. Providing evidence will make it easier to prove your case. Appropriate evidence can include photos of where the accident took place or CCTV footage of the accident occurring. Witness statements are also important when proving your case.
If you wish to make a serious back injury claim for compensation, you should contact a personal injury law firm. At Beacon Law, we provide our clients with the proper legal advice and guidance that they require.
No win no fee serious back injury claims
The expression 'no win, no fee' is often used in personal injury cases. It is used as a way of funding a compensation case where the accident victim does not have the means to pay the costs involved as the case progresses.
If we feel your case has good prospects of success, we will usually agree to proceed with your case under a 'no win, no fee' basis. The 'No Win No Fee' Agreement is another name for a Conditional Fee Agreement (CFA). One of the most important features of a 'No Win No Fee' Agreement is that if you do not succeed in your claim, then you will not be liable to this firm for our fees.
Running a legal action on a 'no win, no fee' basis with costs insurance means we are taking the largest financial risk. In 'no win, no fee' cases, if you lose we don't get paid, but the insurance will cover any exposure to the other side's costs and your own disbursements. As a result of this risk, we will charge a 'success fee':
The success fee is capped at 25% of your damages. For example, if your claim settled for £4,000, we would deduct £1,000 from your final compensation
You will be expected to pay the success fee from your compensation
No success fee is payable in the event of an unsuccessful outcome
How much compensation could I receive from a serious back injury claim?
It is difficult to determine the exact compensation award you will receive for your back injury as each case is unique. Injury compensation for a back injury is calculated on a case by case basis, as back injuries can range in severity.
There are many compensation calculators online that may indicate the amount of compensation you could receive for a back injury, incorporating general damages and special damages. However, the amount stated when using these calculators is not always accurate and cannot be guaranteed.
At Beacon Law, we can estimate the compensation award according to Judicial College Guidelines. The amount of compensation you could receive for your back injury depends on the severity of the injury and the length of time it took to make a full recovery.
Below are guidelines of how much your back injury claim could be worth:
A back injury that heals within 1 year: £2,810 – £3,790
A back injury that heals completely within 2 years: up to £8,160
A long term back injury that causes permanent pain and stiffness: £10,040 – £19,530
A serious back injury that causes permanent problems: £19,530 – £31,220
A severe back injury that causes loss of function of your back: £37,960 – £47,720
What is the time limit for making a serious back injury claim?
In the UK, the time limit for making a serious back injury claim is generally three years from the date of the accident or injury. This time limit is set out in the Limitation Act 1980.
However, there may be some exceptions to this rule, such as if the injury was not immediately apparent or if the injured person was a child at the time of the accident. In such cases, the time limit may be extended.
It is important to seek legal advice as soon as possible if you believe you have a valid back injury claim, as it can take time to gather evidence and prepare a case. Waiting too long could mean you miss the deadline for making a claim and lose your right to compensation.
How can Beacon Law assist?
Beacon Law is a law firm that specialises in personal injury claims. Our team of highly experienced personal injury solicitors and legal professionals have processed large numbers of successful claims for personal injury compensation, including back injuries.
Beacon Law can help you make a serious back injury claim for your injuries on a no-win, no-fee basis, which means that you won't have to pay any of our fees if your case is unsuccessful. We are experts on no win, no fee claims, and authorised and regulated by the Solicitors Regulation Authority.
If you have suffered a back injury following an accident or as a result of someone else's negligence, then call us today on 0330 1332 857 to receive legal advice from a friendly solicitor, and they will let you know if they can process a claim for you.
If you decide to make an injury compensation claim with Beacon Law, our highly professional personal injury solicitors will work hard to ensure that you receive appropriate treatment and support when claiming compensation for your back injuries.
Make a Claim
Contact us today to find out if you have a claim.
Use our Contact Forms or Call 0330 1332 857
Address
Beacon Law
1st Floor
Shirley House
12 Gatley Road
Cheadle
Cheshire
SK8 1PY