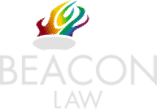 PTSD Compensation: Making a Claim
Find out how much your personal injury claim may be worth
What is Post-Traumatic Stress Disorder (PTSD)?
Post-traumatic stress disorder, also known as PTSD or post-traumatic stress syndrome, is a psychiatric disorder that can occur after experiencing something unsettling or stressful.
Events which involve experiencing or witnessing assaults, accidents, and traumatic events can cause people to develop PTSD.
Many people who have PTSD suffer from upsetting nightmares or flashbacks, which often results in sufferers finding it hard to relax or sleep, and usually avoid places, events or even people that may remind them of a traumatic event.
Many jobs in the public sector, such as ambulance services, doctors, police, fire brigade and armed forces, are susceptible to being exposed to distressing conditions and experiences, which may leave them vulnerable to suffering from PTSD.
Symptoms of PTSD
Everyone takes different amounts of time to recover from mental and psychological illnesses. Some people can make a full recovery from the effects of PTSD without external help from any medical professionals, such as therapists; however, others struggle with the effects of PTSD for a lifetime. If you are suffering post-traumatic stress disorder symptoms, you should visit a medical professional as soon as possible. It is important to spot the symptoms of PTSD early, before it has a chance to get worse. Not all symptoms are immediately clear or visible. Symptoms of PTSD can vary from several months to years, but there are three main symptoms that a person with PTSD may experience:
Intrusive- The sufferer may relive the traumatic event repeatedly through emotional and physical sensations. Intrusive symptoms include nightmares and flashbacks of the distressing event.
Avoidant- Sufferers may realise that a certain situation or person may remind them of the traumatic event, so they may try and avoid any experience with the place or person. Suffers who do this often become emotionally numb and avoid trying to resolve and deal with the pain.
Hyperarousal- Sufferers may feel constant states of alert, which may lead them to lose sleep and rest. This lack of rest will make the sufferer more nervous and increase their irritability.
The sooner you spot any of these signs, it is essential to visit a doctor to help find treatments for your PTSD. The sooner you spot these symptoms, earlier you can start receiving treatment.
PTSD compensation: Common accidents that may lead to the development of PTSD
PTSD can be life-changing if not treated. Traumatic events happen every day and can affect loads of people at once. PTSD doesn't just affect people who are involved in the traumatic event. It also affects people who may have witnessed it from a distance, as the memory of shock may live and grow in their brain from that moment on. PTSD can sometimes start straight away after the distressing event, or you can start developing symptoms and reliving the memory even months or years after the event.
The most common causes of PTSD are:
Road Traffic Accidents-Severe car accidents can cause both the driver and the passengers to become severely injured. These injuries may change the way in which the victims live and how they handle their day-to-day activities. The pain and shock can lead them to develop PTSD symptoms due to the event. Any bystanders who witnessed the accident may also be affected by PTSD, as what they saw might have been unnerving and could potentially cause them to have psychological issues as a result.
Accidents At Work- Accidents such as falling from heights, building site accidents, dangerous machinery accidents etc., can cause both the injured person and colleagues to develop PTSD at work, depending on how severe the accident was. Accidents, such as dangerous machinery accidents, can cause colleagues to fear using a dangerous machine again or lead to them to start avoiding work for a while while they process the incident.
Military PTSD- Unfortunately, PTSD is common for people among military personnel. PTSD is often developed by either causing or witnessing an injury or death. Military services come with risk, but just like any other working environment, workforce precautions should be in place to keep everyone safe. Contact us to find out more about making a claim for military PTSD compensation.
Medical Negligence- Accidents can happen even in hospitals. Improper medical treatment and medication prescribed by doctors and other medical staff can cause your injury to worsen and even affect your life and how you carry out your daily activities. The impact of the treatment can cause you to develop PTSD as the shock of change and the pain of the injury may cause psychological effects.
PTSD compensation: Can you make a PTSD claim?
If you have developed PTSD as the result of an accident, you may be able to make a PTSD compensation claim. Medical negligence is a common cause of PTSD. If you have sustained PTSD due to the negligence of a medical professional, you may also be entitled to make a medical negligence claim/ clinical negligence claim. Contact us to speak to one of our specialist personal injury solicitors, and we will let you know if we think claiming compensation for your case will be a success or not.
You can speak to us online or call us on 0330 1332 857. Whether you feel comfortable talking about your case online or over the phone, our personal injury solicitors will listen to you and work to the best of their ability to make your case a success.
 You may be eligible to make a claim if:
The accident or negligence that caused you to get PTSD happened in the last three years.
The accident or negligence that caused your PTSD was a third party's fault.
 No win no fee compensation claims
We offer our services on a no win no fee basis. No win no fee means that you will not be required to pay our fees if your claim is unsuccessful. Our fees will be deducted from your compensation at the conclusion of your case if you successfully make a PTSD compensation claim.
The only requirement for this agreement is that you cooperate with us throughout the process and that you are honest with us at every stage.
To find out more, feel free to have a look at our funding section on our website.
How is PTSD Compensation calculated?
If you have decided to make a claim, you may be wondering, "how much is my PTSD compensation claim worth?". It is difficult to determine the exact amount of compensation payouts you will receive for PTSD compensation without first knowing the severity of the PTSD and its effects on your life. 
Your compensation award will be split into general damages and special damages.
General damages refers to the amount of compensation you will receive for your injury, i.e., your pain, suffering and loss of amenity. Each case is unique, as are all injuries, and therefore the value of your claim will be difficult to determine without knowing all the facts. The figure will be based on the type of injury sustained and the severity and impact the injury has had on your life, or the impact it may continue to have on your future.  
Special damages refer to any additional financial losses you may have sustained as a direct result of the accident and can include:
Travel and parking costs.
Loss of earnings.
Medication costs.
Costs of any private treatment you may have required.
Compensation for any additional care and assistance you required.
In most cases, you will be required to attend an appointment with an independent medical expert who will provide a medical report based on your PTSD and injuries. Following the receipt of this medical report, we will be able to estimate the value of your injuries. We may also be able to arrange any further treatment for your injuries at this point if the expert states a requirement for this within the report. 
 Why choose Beacon Law?
Beacon Law is a leading personal injury law firm that offers a range of personal injury claim services to our clients, including PTSD compensation claim. We provide a high level of service to all our clients and work hard to ensure they receive the appropriate treatment and highest level of compensation for their injuries.
We work closely with all clients, following their instructions whilst providing specialist legal advice on each case study. We aim to support all our clients throughout a time that is already difficult and provide the best case management possible throughout all legal proceedings.
If you require advice on a potential case or assistance, please contact us on 0330 1332 857. Alternatively, please complete our online form, and a Personal Injury expert will contact you to help you start your claim.
Beacon Law are a Solicitors registered in England and Wales with our registered office based in Manchester. We are authorised and regulated by the Solicitors Regulation Authority.
Make a Claim
Contact us today to find out if you have a claim.
Use our Contact Forms or Call 0330 1332 857
Address
Beacon Law
1st Floor
Shirley House
12 Gatley Road
Cheadle
Cheshire
SK8 1PY