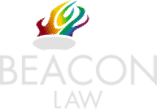 Find out how much your personal injury claim may be worth
Injury claims can arise from various incidents such as road traffic accidents, accidents at work or slips, trips and falls. They can cause significant injuries, which in turn, can have disastrous effects on an individuals' life. To allow individuals to proceed with their lives, compensation for injuries and subsequent losses should be sought.
If you have been involved in an accident and have suffered an injury or illness which has caused you a loss, we can help you build a case and claim compensation.
How do Injury Claims arise?
The common causes of injury are road traffic accidents, slips, trips and falls and medical negligence. A large variety of injuries can arise from these accidents, with some Claimant's exhibiting minor symptoms and some experiencing long-term damage. The amount of compensation to be awarded will depend on this.
Am I eligible to make an injury claim?
If you have been involved in an accident that was not your fault, have suffered injury as a result and are within your time limit, you may be eligible to commence a claim for compensation.
If this injury has then resulted in additional losses, you could be eligible to claim compensation for the financial impact that the injury has had. If you are unsure of your eligibility, please contact us to seek information and advice.
What is the Claim Process?
During our initial consultation, our personal injury lawyers will ask for you certain details which relate to your accident. These may include the location of the accident, the date and time that the accident took place, details of any witnesses and details of your injuries. Once we have discussed this information and are happy to proceed, we will send you over paperwork to highlight our agreement.
As injury claims rely heavily on evidence, you should be focusing on gathering the relevant documents to support your claim whilst these communications are ongoing.
From this point, the process can vary depending on the type of case. However, the usual next step will be to notify the Defendant of the claim. The Defendant will then have a specified amount of time to respond to the allegations and decide their position on liability.
If the Defendant accepts liability for the accident, settlement negotiations for compensation can commence. This is an ideal situation, as court proceedings often extend the process of the claim. In a large number of cases, we communicate with the Defendant's insurance company, as they are the party who will pay the compensation.
In matters where the Defendant denies liability, and we believe that the case has good prospects of success, court proceedings will be pursued, and a court hearing may be necessary.
Proving an Injury Claim
Evidence is vital to be successful in proving an injury claim. The evidence needs to prove that the accident has occurred in the manner in which you have described and that the injury which you have suffered is a result of the accident. Useful evidence may come in the form of:
CCTV footage of the accident
Copies of medical records
Witness statements from those present at the accident
Photographs of your injuries
Photographs of the area of the accident or photographs of the cause of the accident
How long does it take to settle an injury claim?
As all cases are unique, it is very difficult to provide a prediction for how long a settlement will take. Though, if the case is of a low value and the Defendant admits liability, we aim to settle a case within 6-9 months. In matters where the Defendant is unresponsive or difficult, or when evidence is hard to seek, settlement can take longer.
How much injury compensation will I receive?
The damages awarded for an injury claim will be calculated in accordance with the type of injury suffered, the level of pain and suffering and the loss of amenity caused. The general damages will cover this element.
Compensation for injury aims to place individuals in the place they were before the accident. So, alongside a claim for injury compensation, a claim for special damages can be conducted. The losses covered by special damages may include:
Loss of earnings due to an inability to work
Loss of future earnings if you are not able to return to work
Medical treatment costs
Medication costs
Parking or travel costs
Costs of additional care
When awarded damages, the court will refer to The Judicial College Guidelines. The guidelines set out the compensation which should be awarded for different types of injuries. Alongside this document, the court will consider recent case law.
When providing legal advice, it can be very complex to calculate an exact figure of how much compensation our clients will receive. However, if we arrange a medical evaluation of the injuries, we may be able to provide a more accurate figure.
How do I fund medical treatment prior to receiving compensation?
If you are worried about how to afford medical treatment for the injury that you have suffered, we can seek an interim payment.
This payment can be used to pay for a variety of costs, such as medical fees or rehabilitation costs. Our team will be able to assess whether you are eligible for an interim payment.
What are the time limits on an injury claim?
Once you are able and have decided that you would like to pursue an injury claim, you should begin to gather evidence. This is because the time limits on injury claims are often very strict. For personal injury claims, a Claimant has three years to settle the matter or commence proceedings from the date of the accident or the date of the realisation that the injury resulted from a specific accident. These rules do not apply to individuals under-18 or anyone who lacks the mental capacity to pursue the claim themselves.
How much do injury claims cost?
When commencing a claim, we will always discuss our fees and form an agreement with our client. The Conditional Fee Agreement (CFA), which we use, is a 'no win, no fee' arrangement. Within this agreement, no upfront payment is required.
A CFA is a very common agreement made between personal injury solicitors and clients as it decreases the financial risk in legal action. This alleviates some of the anxiety on the claimant and allows them to conduct their claim in confidence.
So, if your case is unsuccessful, you will not be liable to pay us any fees. In successful matters, we will take a percentage of the damages as a success fee. This percentage will always be discussed and pre-agreed with our clients before any work is carried out. Furthermore, if you are successful, a portion of your damages will be required to pay for After the Event (ATE) legal expenses insurance. This insurance is in place to cover the payment of your opponent's legal costs if they win the case. If you are unsuccessful, your ATE will cover the receiving party's legal costs, and you will not have to pay for the insurance.
On successful matters, any legal costs such as court fees or medical report fees will be recovered from the Defendant (paying party).
We understand that financial agreements can often be confusing, so we will be happy to answer any questions which arise during the claim process.
Why choose Beacon Law?
The team at Beacon Law consists of specialist solicitors who can provide expert legal advice on injury claims. We always work to the highest standard as we believe that anyone who has suffered an injury should receive the compensation that they deserve. Our success stories demonstrate the hard work that our team put into their cases.
As SRA regulated solicitors, we can be trusted to provide a reliable service as we uphold the values endorsed by the authority.
We can provide an excellent service on a variety of injury claims. Most of our work is done on matters relating to:
This list is not exhaustive, so please contact us if you believe that you have a valid injury claim. To reach us, you can fill out our contact form or telephone us at 0330 1332 857 to speak directly to an expert. We will always keep your personal data confidential.
Make a Claim
Contact us today to find out if you have a claim.
Use our Contact Forms or Call 0330 1332 857
Address
Beacon Law
1st Floor
Shirley House
12 Gatley Road
Cheadle
Cheshire
SK8 1PY