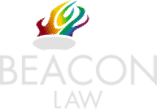 Electric Scooter Accidents: Can you Make a Claim?
Find out how much your personal injury claim may be worth
Electric Scooters are relatively new and people are enjoying either using the electric scooter for a fun experience or as a new mode of transport to get them from one place to another faster.
However, with electric scooters becoming more popular, more electric scooter accidents and scooter crashes are happening. Electric scooters can reach speeds of 30 mph, and as the majority of users are inexperienced, accidents are bound to happen.
 If you have experienced an electric scooter accident due to someone else's negligence, you may be eligible to make an electric scooter accident claim.
Are Electric Scooters Legal?
The Government launched a pilot scheme for 12 months from the 4th July 2020, which legalised the use of e-scooters on public roads, but it has strict limitations. The Government has said you can ride scooters on public land, only as part of a hire scheme in approved trial areas, on roads and cycle lanes, but not on pavements. To ride an e-scooter, you need a provisional licence or a driving licence, and you have to be over 16 or over. Outside of this scheme, it is illegal to ride your own e- scooter anywhere on public land and is only acceptable to use on your own private land.
 If you are caught by the police riding a non-renal scooter, you could receive a £300 fixed penalty notice, plus you will get six points on your driving licence.
Injuries Caused By Electric Scooter Accidents
More and more people are hiring and riding e-scooters on the roads and pavements in the designated pilot scooter trial areas in the UK. Due to the limited protection when riding an e-scooter, injuries are becoming more common. E-scooter accidents can cause severe and devastating injuries. The most common injuries that people suffer from due to an e-scooter accident vary from minor injuries such as scrapes and cuts to severe injuries such as brain injuries or head injuries and severe fractures. If you have suffered an e-scooter related injury, contact Beacon Law to find out if you could make a claim.
Dangers of Electric Scooters
Electric scooters are both small and silent, which increases the likelihood of bigger motor vehicles not noticing them. The e-scooter can reach a top speed of 30 mph and only has a limited braking capacity, making riding an e-scooter more dangerous and increasing the chances of accidents occurring. If you spot an e-scooter on the roads, watch out for any of these dangers: 
Weaving- As electric scooters are such a small vehicle, it is hard for other cars to see them. This increases the chances that an accident will happen, as the e-scooter rider may dart between cars during traffic, which may cause a car to collide with them.
Lack of Safety Equipment- People often think of buying the vehicle rather than any safety equipment that comes with it. This lack of equipment can cause severe injuries if you get into an electric scooter accident. It is essential to wear a helmet as injuries to your head can be severe and fatal.
Passengers- An e-scooter is specifically designed only to carry one person. However, some people may try and fit more than one person on the scooter while raising it. This makes the vehicle heavier and slower, which may cause more injuries if the scooter e-scooter falls over.
Headphones- Listening to music with headphone may cancel out any surrounding noises, such as oncoming traffic. It may also be a distraction causing the rider not to pay attention to the road. Headphones will put riders in danger of being hit by a vehicle or driving over an open grid or pothole.
How Can Beacon Law Assist?
Beacon Law is a leading personal injury law firm that offers a range of personal injury claim services to our clients, including claims for those involved in electric scooter accidents. We provide a high level of service to all our clients and work hard to ensure they receive the appropriate treatment and highest level of compensation for their injuries. Our qualified staff have many years of experience in dealing with electric scooter accident claims and strive to obtain the best results.
We work closely with all clients, following their instructions whilst providing specialist legal advice on each case.  
If you require advice on a potential case or assistance, please contact us on 0330 1332 857. Alternatively, please complete our online form, and a Personal Injury expert will contact you to help you start your claim.
Beacon Law are a Solicitors registered in England and Wales with our registered office based in Manchester. We are authorised and regulated by the Solicitors Regulation Authority.
Make a Claim
Contact us today to find out if you have a claim.
Use our Contact Forms or Call 0330 1332 857
Address
Beacon Law
1st Floor
Shirley House
12 Gatley Road
Cheadle
Cheshire
SK8 1PY