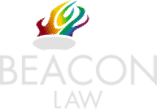 Construction injury claims: No win, no fee compensation
Find out how much your personal injury claim may be worth
Construction Site Accidents
Construction sites are one of the most dangerous places to work or visit, and they possess plenty of risk for injury, from being injured by heavy machinery, heavy materials, working with chemicals and working at significant heights.
It is worth noting that the Health and Safety Executive reported that there were over 80,000 injuries from construction sites alone from 2019-2020, emphasising the scale of accidents at work within the construction industry.
Construction injury claims can range from minor injuries to very serious injuries, and even fatalities, which is why employers and construction site managers have a duty of care to their workforce to ensure the risk of accidents occurring is minimised as much as possible.
If you have suffered an injury from visiting or working on a construction site, then please contact our team at Beacon Law today to find out how we can assist you with your building site accident claim on a no win no fee basis.
Common Types of Construction Accidents
Beacon Law have dealt with many different types of construction site accident claims. The most common accidents occurring on a construction site have included the following:
Injuries from operating heavy machinery.
Injuries from chemical substances.
Injuries from falling objects or structures.
If you have suffered an injury from a construction site accident which has not been listed above, you may still be able to make a claim for compensation. Contact Beacon Law to discuss you case with one of our experienced personal injury solicitors.
Common Injuries for Construction Injury Claims
There are a significant number of hazards present on a construction site that can pose injury to anyone on site, from obvious hazards that could cause falls and trips, to being struck by falling debris, the collapse of structures, faulty machinery and lack of personal protective equipment.
Injuries on a building site are very common and some can be serious and even life threatening. The most common types of injuries that may be suffered due to a building site accident include:
Head injuries – Unfortunately, head and brain injuries are sustained quite often on site and are usually the result of falling objects hitting employees on the head or employees falling from heights. Quite often, employees working on construction sites are not provided with the correct PPE, such as hard hats to prevent them from sustaining serious head injuries.
Spinal cord injuries – Spinal injuries are another very serious type of injury which are occasionally suffered due to an accident on a building site. These types of injuries usually happen due to falls from a height, such as an unstable scaffold.
Broken bones – One of the most common types of construction site injuries are broken bones. These can be suffered as a result of many different types of accident, such as a slip, trip or fall, a fall from height, being hit by a moving vehicle on site or falling down an uncovered hole on site.
Eye injuries – Eye injuries can be severe and may have a negative impact on a construction worker's personal and professional life. These types of injuries are usually caused by dirt, dust and debris on site getting into a worker's eye due to a lack of, or insufficient eye protection.
Sprains and strains – Sprains and strains can be painful and can cause an employee to require time off work as a result. These types of injuries are usually caused by trips and falls and lifting objects without the proper lifting equipment or training.
These are examples of a few types of injuries that may be sustained on a building site; however, there are many more. If you have sustained any type of injury, do not hesitate to get in touch to initiate your building site accident compensation claim.
What should you do if you have been involved in a Construction site accident
If you have been injured in a construction site accident as a result of your employer's negligence, you may be able to make a construction accident claim for compensation against your employer. Before making a claim, you should:
Report the accident to a senior member of staff on site. You should ensure that details are recorded in an incident report and request a copy of the report.
Seek medical attention. If you have been injured, you should attend your G.P. or a hospital to obtain treatment for your injuries. Keep hold of any receipts for parking or medical treatment as evidence of your additional losses.
Obtain evidence to support your claim. If possible, take photographs of the scene of the accident, your injuries, or anything which may be relevant to support your claim. It may also be useful if you can obtain witness statements from anyone who witnessed the incident.
Contact Beacon Law. If you would like to make a claim against your employers for an accident on a building site, get in touch with us using the contact details below to start you claim.
Does it matter if I'm self-employed or employed?
It is quite common for construction workers to be self-employed, however, you should still be classed as employed for the purposes of bringing a claim if you have been directed to do a job by a company and if they also provide you with the relevant materials and equipment to carry out the job.
As such, you may still be able to make a claim even if you are self-employed as the law surroudning such matters has progressed to allow typically self-employed tradesmen to be seen as employed under certain circumstances. It is therefore essential when it comes to making a claim to argue that you were classed as an employee as opposed to self-employed. Proving this will mean we can then bring a claim against the employer for breaching your health and safety rights.
Your entitlement to make a claim
Generally, there is a three-year time limit to make construction injury claims for compensation, though there are a few exceptions such as if a person was under the age of 18 at the time of the accident or if the person suffered cognitive damage that impairs their mental capacity to bring a claim.
To make a successful claim for compensation, you must be able to prove that someone has been negligent, and that their negligence directly resulted in your accident and subsequent injuries. The owner of the construction site will have a duty of care to ensure a safe working environment for all staff on the site. They also have a duty to take reasonable steps to minimise the risk of injury to members of the public.
There are many health and safety regulations in place to protect employees on construction sites. The Construction (Design and Management) Regulations (2015) are designed to protect employees from getting injured in construction environments. The Construction (Health, Safety and Welfare) Regulations 1996 provide further protection and place a duty on employers to:
Provide a safe place of work for employees
Provide a safe means of access to and from the place of work
Prevent falls from height
Ensure scaffolding is erected under competent supervision
Prevent injuries due to falling objects
If you have been involved in a construction site accident due to someone else's negligence, you will be entitled to make a personal injury claim against the person or company in control of the site at the time of your accident.
How much compensation could you receive?
The amount of compensation you may receive for construction injury claims varies greatly on many factors within your case, so it is difficult to give estimates. However, personal injury solicitors are highly experienced in their field and will work to ensure that any compensation you might receive is a reasonable amount to compensate you for your injuries.
When our expert personal injury solicitors take a close look into your case, they will assess what we call general damages and special damages.
General damages cover the compensation you may get for the injuries that were caused during the accident itself, including your pain and suffering. As all cases and extent of injuries are different it will depend on the types of head injury you have sustained, healthcare professionals' opinions and how the injuries will affect you in the long term.
Special damages refer to any additional financial losses you have suffered as a result of the accident, such as loss of income if you had to take time of work due to your injuries and recovery, financial expenses directly related to the accident plus medical and travel costs.
Calculating both the general and special damages related to your claim our expert solicitors will then fight your case with the defendant and hope to come to a settlement agreement.
How long will it take to settle the claim?
The time it can take to settle a construction injury claim can vary depending on a number of factors, from the type of case itself to how complex the case ends up being. Generally, claims of this nature can take anywhere from 6 months to 3 years to settle, all dependent on how serious or minor the injuries sustained are.
It is worth noting however that we can request interim payments during the claims process from the Defendant if the case looks set to go on for a long period time, and these payments can be paid in advance of any final figure yet to be agreed. Such payments can help with ongoing current medical needs or rehabilitation costs which can't wait until the case is closed.
Once the case reaches its conclusion, any interim payments you may have received will be deducted from the final amount of compensation you are awarded.
How much will it cost to make a claim?
When making construction injury claims, you should expect to not have to pay anything. Our team at Beacon Law offer no win no fee agreements on all personal injury claims we accept. The one requirement would only to be up front and honest about all the details related to your accident so we can present your case in the strongest possible manner.
In the unfortunate event that your case fails then you will still not need to pay us anything. If your case is successful, then our fees will be deducted from your final amount of awarded compensation at the conclusion of the case. These fees will be discussed with you before we initiate your claim.
If you have suffered an injury as a result of visiting or working on a building site, then it should not cost you anything to make a claim against the person or company responsible.
How can Beacon Law assist with construction injury claims?
Beacon Law is a specialist personal injury solicitor with ample experience of dealing with no win no fee construction injury claims. Our expertise in this area of law means we can provide an exceptional standard of service to our clients, and we work tirelessly to ensure we achieve the best possible outcome and highest level of compensation for your injuries.
Beacon Law is authorised and regulated by the Solicitors Regulation Authority. To find out more about our no win, no fee claims funding and legal fees, please have a look at the funding section on our website.
If you have suffered an injury at the fault of someone else, then please contact us today on 0330 1332 857 to start your claim or complete our contact form at the top of the page to request a call back from a member of our personal injury team.
Make a Claim
Contact us today to find out if you have a claim.
Use our Contact Forms or Call 0330 1332 857
Address
Beacon Law
1st Floor
Shirley House
12 Gatley Road
Cheadle
Cheshire
SK8 1PY