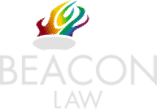 Compensation for Fractured Ribs: Making a Claim
Find out how much your personal injury claim may be worth
Victims who have suffered fractured rib injuries can experience severe pain. The main symptoms of a fractured rib include pain in the chest or back, particularly when taking a deep breath or coughing, and tenderness and swelling in the affected area.
It is important to seek medical attention if you suspect you have a fractured rib, as some fractures can result in complications such as punctured lungs, chest injuries or damage to internal organs. Your doctor may order imaging tests such as X-rays or CT scans to assess the severity of the injury and rule out other potential complications.
Suffering a fractured rib injury can alter a person's everyday life, as they may be unable to go to work and earn an income. This loss of earnings, alongside additional and unexpected medical costs, can be damaging to an individual and their family. Consequently, compensation can be sought.  
If you have suffered a fractured rib injury in an accident that wasn't your fault then please get in touch with Beacon Law today to find out if we can assist you in claiming for compensation for fractured ribs.
Common accidents that lead to compensation for fractured ribs
Fractured ribs are usually caused by a direct blow to the chest or torso. Some common causes of rib injury include:
It's important to seek medical attention if you suspect you have a fractured rib, as prompt diagnosis and treatment can help prevent complications and ensure a faster recovery.
Are you eligible to make a rib injury compensation claim?
Our team of specialist personal injury solicitors will be able to assess if you are eligible to make a claim for compensation for a broken rib. Generally, if an injury was caused by someone elses negligence or mistake then you may be able to make a rib injury compensation claim.
Our team can evaluate your case and the accompanying evidence to determine your chance of making a successful claim for compensation for fractured ribs. Some of the factors that we will consider include:
Liability: To receive compensation for an rib fracture, it is necessary to prove that someone else was responsible for your injury. This could include a property owner, driver, employer, coach, or any other party whose actions caused the fracture, either through negligence or intentional harm.
Damages: Additionally, it is important to provide evidence of the extent of your damages, such as medical expenses, lost income, and other financial losses incurred due to the injury.
Time Constraints: Statutes of limitations establish time constraints for filing a compensation claim following a rib fracture. In most circumstances, you have three years from the date the accident occurred to make a claim. Seeking legal advice promptly after sustaining the injury is essential to comply with these time constraints.
What is the fractured rib compensation process?
The process of making a personal injury broken rib claim generally goes as follows:
Seek medical attention: The first priority after sustaining a cracked rib injury is to seek medical attention. Not only is this essential for your health and wellbeing, but it also provides crucial documentation of your injuries that may be required for your compensation claim. You will also be required to attend a medical assessment as part of the claims process.
Gather evidence: Collect evidence to make a rib injury compensation claim, including photographs of the accident scene and any injuries sustained, contact information for witnesses, and medical records.
Contact a solicitor: Seek the advice of a personal injury lawyer who specialises in personal injury claims. They can advise you on the strength of your case and the potential compensation you may be entitled to.
Make a claim: If your solicitor believes you have a strong case, they will help you make a formal compensation claim. This involves sending a letter of claim to the person or organization responsible for your injury, outlining your case and the compensation you are seeking.
Negotiation: The responsible party may make an offer of compensation, which your solicitor will negotiate on your behalf. If a settlement is agreed upon, you will receive compensation without the need for a court hearing.
Court proceedings: If a settlement cannot be reached, court proceedings may be necessary. This involves presenting your case in court, where a judge will determine the compensation you are entitled to.
It's important to seek the advice of a solicitor as soon as possible after your injury, as there are time limits for making personal injury claims in the UK. Get in touch with the Beacon Law team today to discuss compensation for fractured rib claims.
How much could your claim be worth?
Compensation amounts vary greatly on many factors within your case, so it is difficult to give estimates. However, personal injury solicitors are highly experienced in their field and will work to ensure that any compensation you might receive is a reasonable amount to compensate you for your injuries.
When our expert personal injury solicitors take a close look into your case, they will assess what we call general damages and special damages.
General damages cover the compensation you may get for the injuries that were caused during the accident itself, including your pain and suffering. As all cases and extent of injuries are different it will depend on the type of injury you have sustained, healthcare professionals' opinions and how the injuries will affect you in the long term.
Special damages refer to any additional financial losses you have suffered as a result of the accident, such as loss of income if you had to take time of work due to your injuries and recovery, financial expenses directly related to the accident plus medical and travel costs.
Calculating both the general and special damages related to your claim our expert solicitors will then fight your case with the defendant and hope to come to a settlement agreement for compensation for your fractured ribs.
How long do you have to make a claim?
In the UK, the time limit for making a personal injury claim can vary depending on the type of claim and the circumstances of the case. Generally speaking, for most personal injury claims, you have three years from the date of the accident or incident that caused the injury to make a claim. This is known as the limitation period.
However, there are some exceptions to this rule. For example, if the injury was not immediately apparent, such as in cases of industrial disease, the three-year time limit may start from the date that you were diagnosed with the condition.
Additionally, for accidents involving children, the three-year time limit does not start until their 18th birthday, meaning they have until their 21st birthday to make a claim. A litigation friend may be appointed in child claims in order to make a claim before the child turns 18.
It's important to seek legal advice as soon as possible after an injury, as there may be other factors that could affect the time limit for making a claim. Failing to make a claim within the limitation period could result in you being unable to pursue compensation for your injuries.
Why choose Beacon Law?
Beacon Law is a specialist personal injury solicitor with ample experience of dealing with no win no fee rib injury claims. Our expertise in this area of law means we can provide an exceptional standard of service to our clients, and we work tirelessly to ensure we achieve the best possible outcome and highest level of compensation for fractured rib injuries.
Beacon Law is authorised and regulated by the Solicitors Regulation Authority. To find out more about our no win, no fee claims funding and legal fees, please have a look at the funding section on our website.
If you have suffered a rib injury at the fault of someone else, then please contact us today on 0330 1332 857 to start your claim or complete our contact form at the top of the page to request a call back from a member of our personal injury team.
Make a Claim
Contact us today to find out if you have a claim.
Use our Contact Forms or Call 0330 1332 857
Address
Beacon Law
1st Floor
Shirley House
12 Gatley Road
Cheadle
Cheshire
SK8 1PY